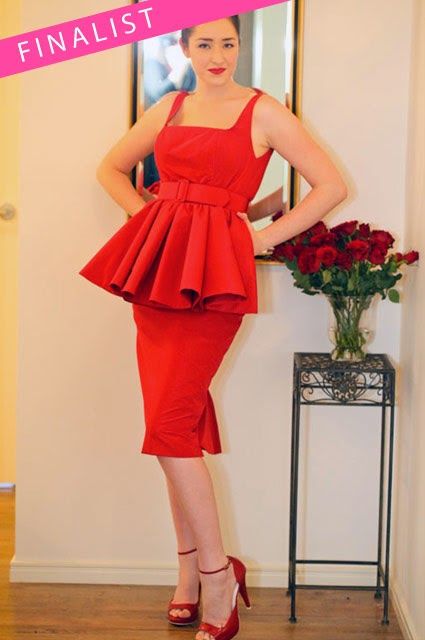 Winner in the 2013 Tessuti Awards in Australia. I designed and made this couture dress for the Tessuti Awards in Australia and it came 3rd! I am thrilled! I used couture techniques I have learned in Susan Khalje's Craftsy class The Couture Dress and instructions taken from Claire Shaeffer's book Couture Sewing and her videos in Threads Insider. The dress took me close to 150 hours to make (taking my time I must admit). The fabric was chosen by Tessuti Fabrics (the Awards host). It is a beautiful French made polyester taffeta. The design is inspired by two dresses worn by models photographed by Richard Avedon in 1949 and 1961. One is of Dorien Leigh wearing Piguet and the other is of Margot McCarthy wearing Lanvin-Castillo. You can view the other winners at http://www.tessutiawards.com.au.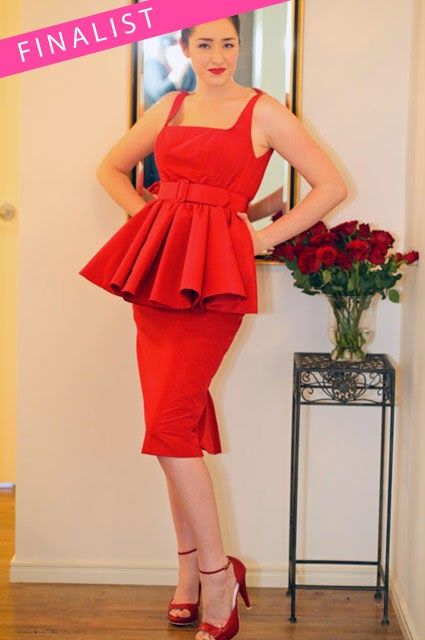 My entry into the 2013 Tessuti Awards in Australia!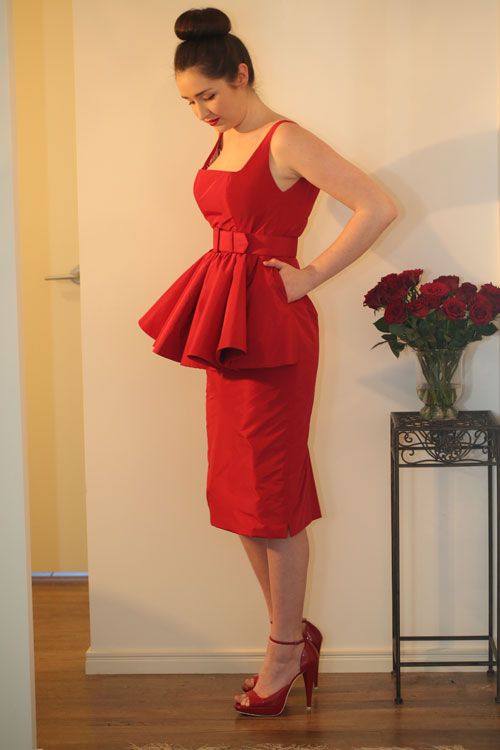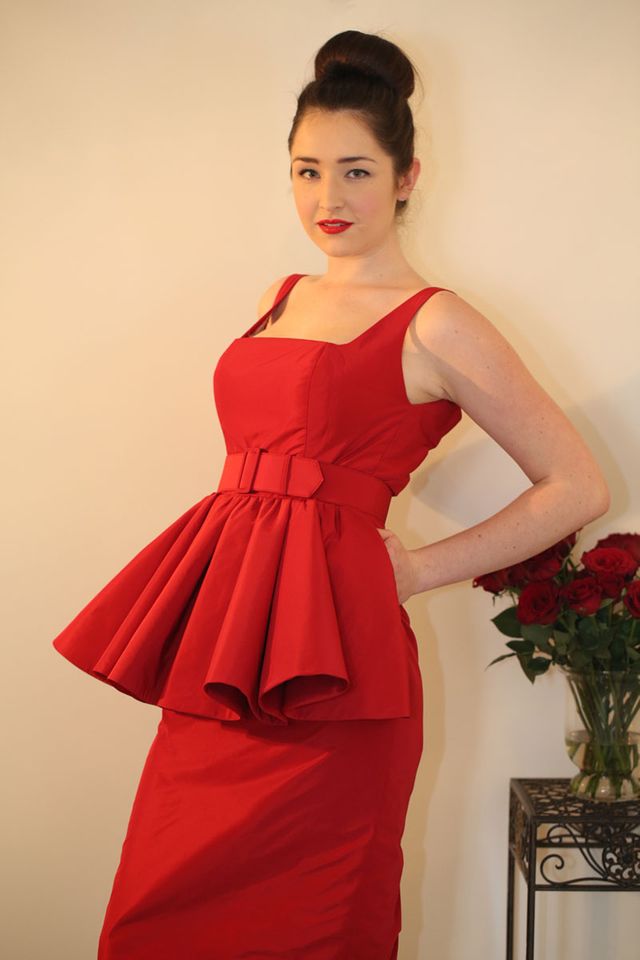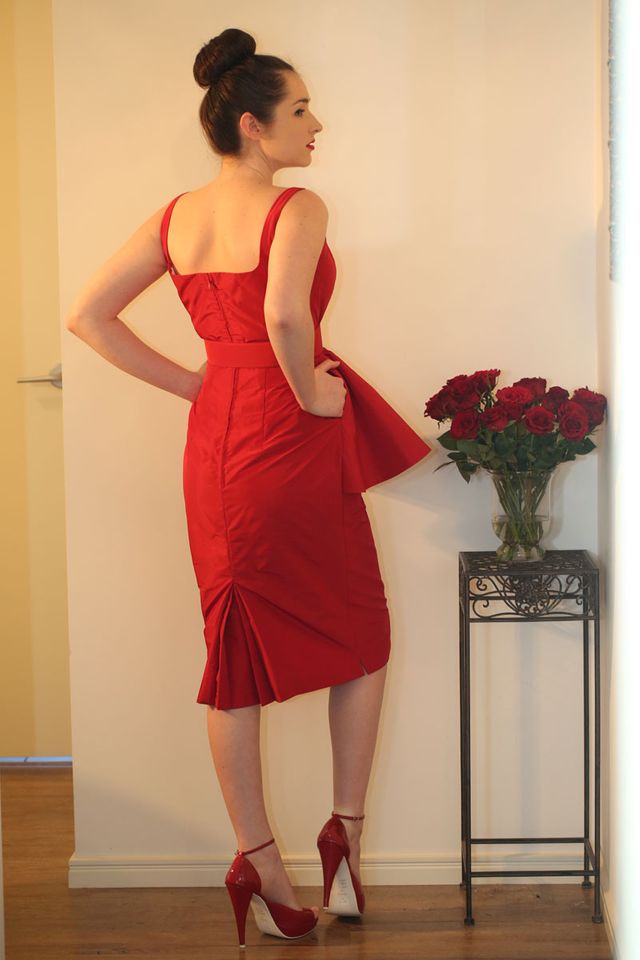 Double inverted pleat and peplum peek!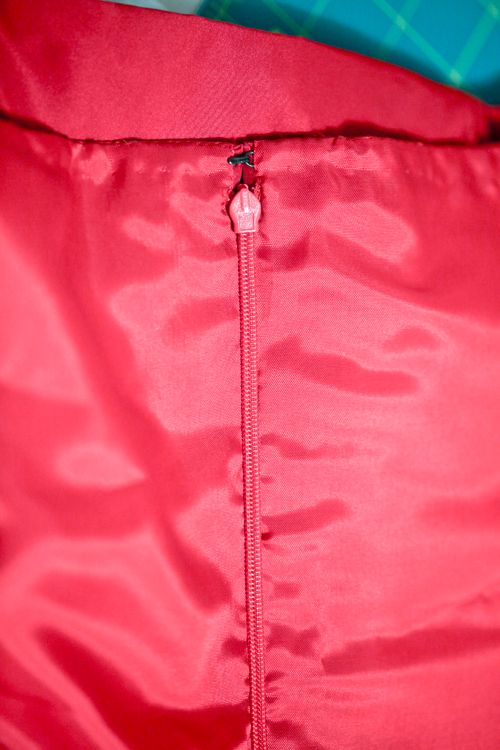 Hand stitched zipper and lining.