Fall Floral Plaid Peplum Jacket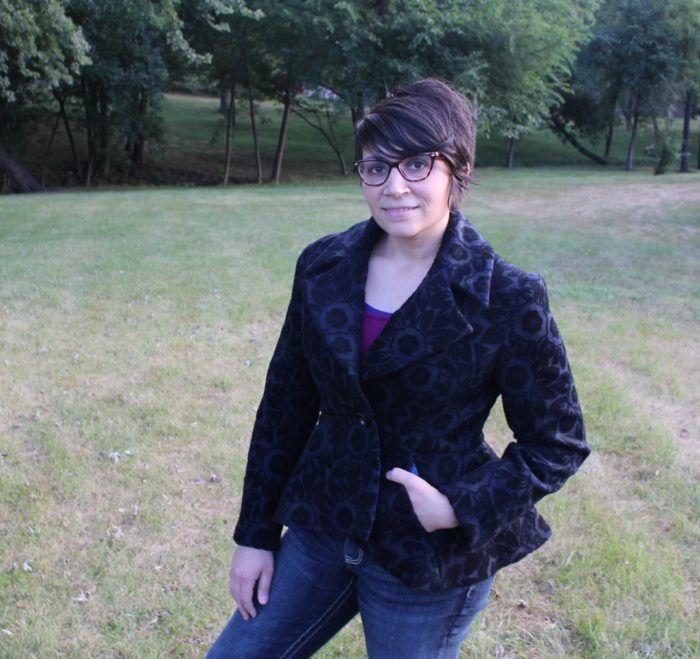 Pattern McCall's 5980 (out of print)
My on trend peplum jacket is semi-fitted with notched collar; the bodice has princess seams that join to angled side front pockets on the peplum. The sleeves are two-piece with a slit opening at the cuffs. The jacket is fully lined. A sleek feature of the jacket design is the front button closure; the button opening is contained within the seam where peplum and bodice of the jacket meet.
My fall fashion coat was born from my love of the Marc Jacobs coating fabric. The fabric consists of a navy and grey plaid with an allover textured black floral pattern on the surface. The coating is luxurious; it is thick medium weight wool with a touch of angora giving the fabric a wonderful lush hand. It is so soft and yet stable perfect for a fall weather jacket.
I amended a few of the construction steps to create a neat and tidy inner garment similar to RTW. First I constructed the peplum and peplum lining and joining them and turning right side out. Next in the waistline seam allowance, I turned in and hand basted to the wrong side the lower portion of my button hole in the seam. After constructing the bodice and sleeves of both the main fabric and the lining/facing, I attached the peplum to the main fabric bodice, I was then able to turn up the peplum and bag the jacket lining. Bagging my jacket lining created a beautiful inner garment for a fall fashion jacket that I love to wear.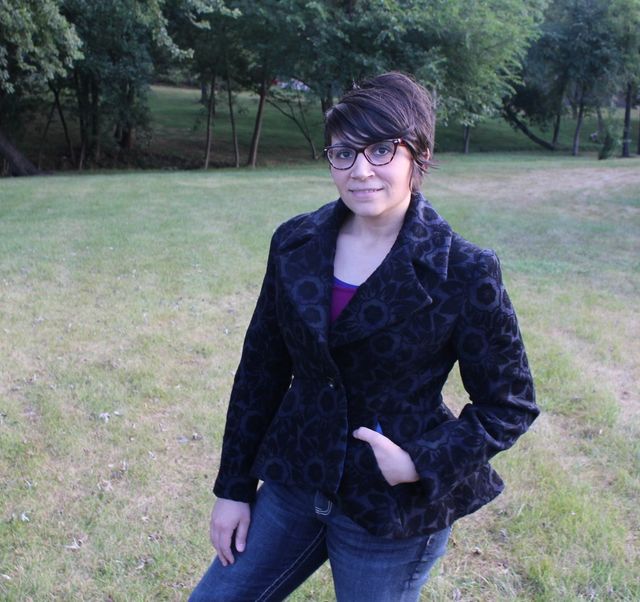 McCall's 5980 Peplum Jacket in Marc Jacobs Coating