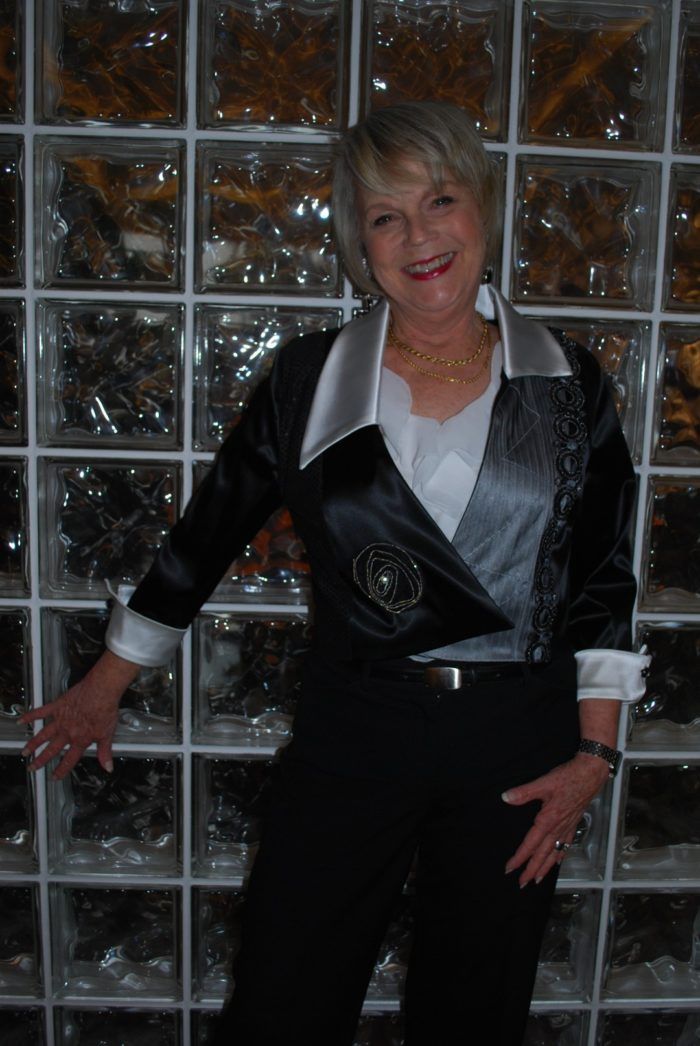 Tuxedo Jacket in black and white stretch satin, embellished with pieces of organza, lace, sheer dot mesh, soutash, zipper flower and machine stitching. Very Easy Vogue #V8673 pattern was used and features front and back princess seams, a close fit waist lenght style with various sleeve options. The jacket has a shaped hem, asymmetrical collar and is lined to the edge. This pattern style was perfect to color block the black and white satin. I embellished sections of the pattern using black sheer materials over the white satin sections in the body of the jacket; sheer black dot, black organza and black soutash design. The collar and cuffs are the only unembellished white satin. Additional trims include a zipper flower, a bold flat trim on the front and rhinestone buttons on the cuffs. I added geometric machine stitching on the front left panel to tie the angular shapes of the jacket together. The black-white color block in combination with the satin fabric and fancy trims makes this jacket an easy-to-wear dress-up party style.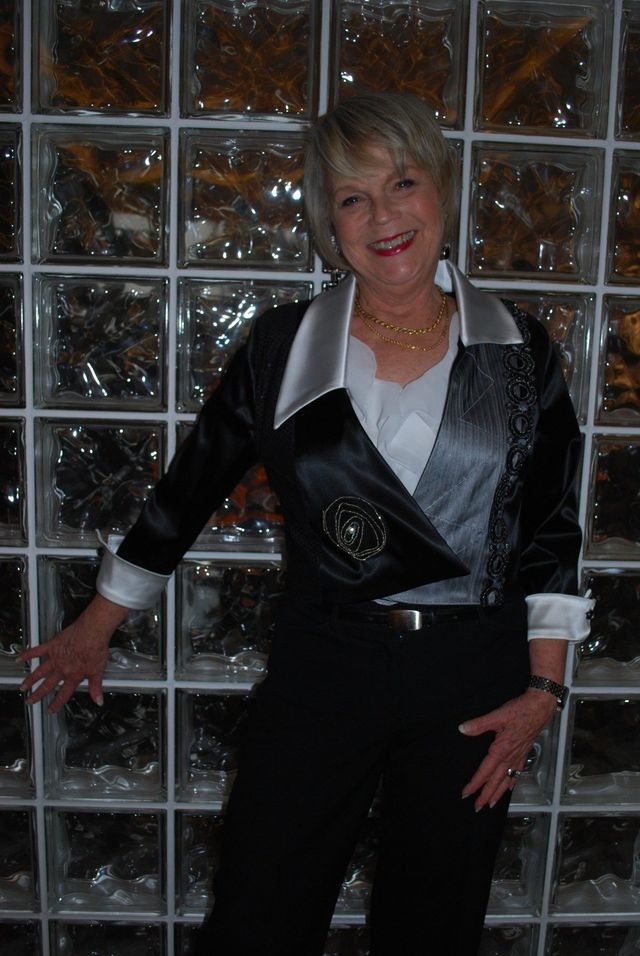 Tuxedo Jacket modeled by Linda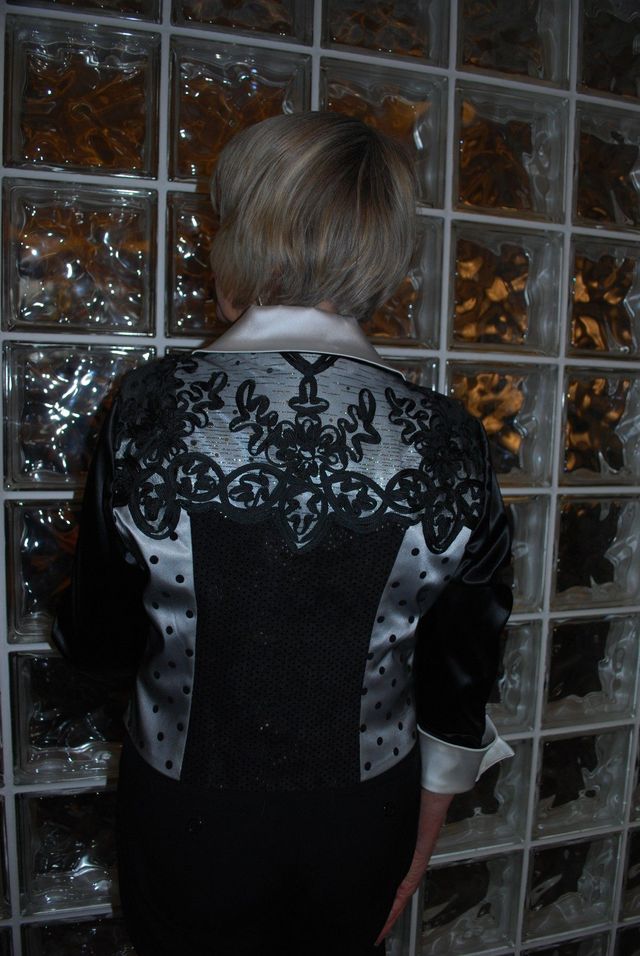 Linda showing Tuxedo Jacket's embellished back.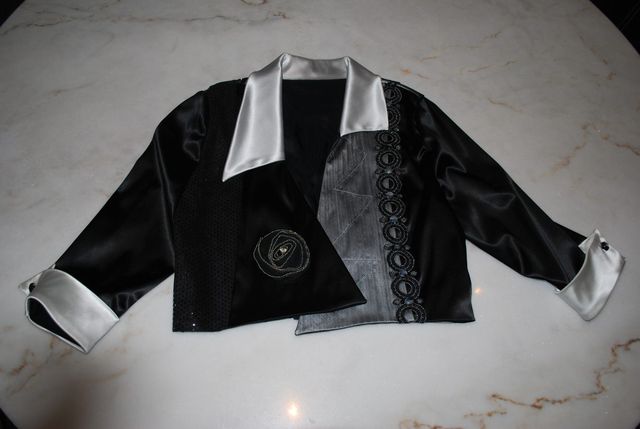 Tuxedo Jacket front, features asymmetrical collar, cuffs and shaped hem.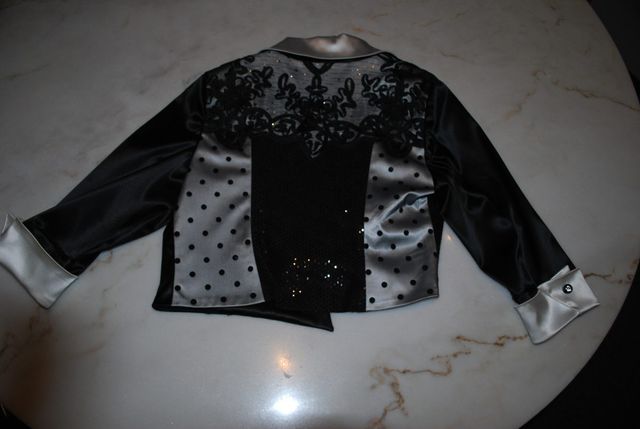 Tuxedo jacket back features black sheer materials over the white satin sections.