Wool Jacket with Detachable Faux Fur Collar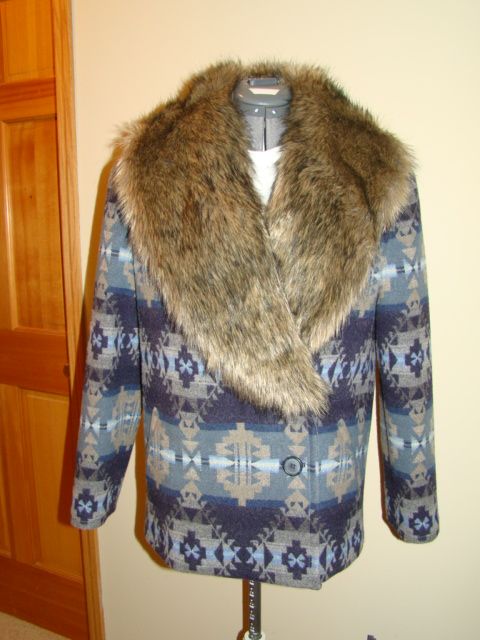 For my project I wanted a jacket to coordinate with jeans and so I made a fully-lined wool jacket with a detachable faux fur collar using McCall's 6657. For fabric I selected a beautiful piece of 100% wool made by Pendleton in a Native American print. The large print was challenging to match up and the fabric was expensive, so I took extra time laying out the pattern and cutting to make the best use of my yardage.  The jacket has exterior bound pockets as seen in photo #4.   I like to finish my garments as nice on the inside as the outside and also like to use different, but compatible fabrics in each garment, so I incorporated a piping using a strip of denim from my 'stash' and placed it between the navy satin lining and the facing, giving the inside of the jacket some visual interest.  You can see the piping in photo #5.    We have wide swings in temperature here in Minnesota, so the faux fur collar is detachable, and I can wear the jacket 'sans collar' when the weather is a little less frigid and for a more informal look.  The collar attaches with small buttons and elastic loops as seen i photo #5.  The collar is lined with the same navy satin lining as the inside of the jacket.  The jacket 'sans collar' is shown in photo #3.
I love sewing with wool!  It drapes and sews beautifully and I always have a wonderful end result. I used a sewing machine on the body of the coat and a serger on the lining to prevent raveling.   I had a lot of fun making this jacket and hope to wear it for many years.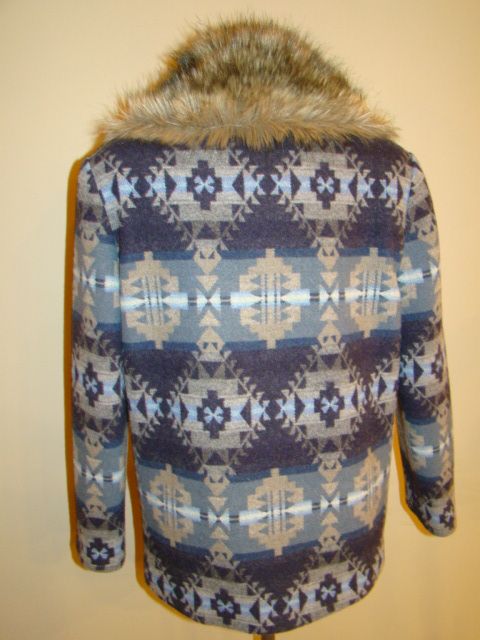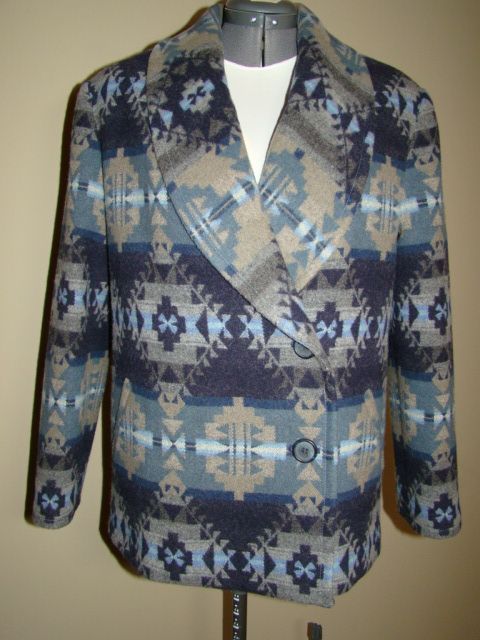 View without the detachable faux fur collar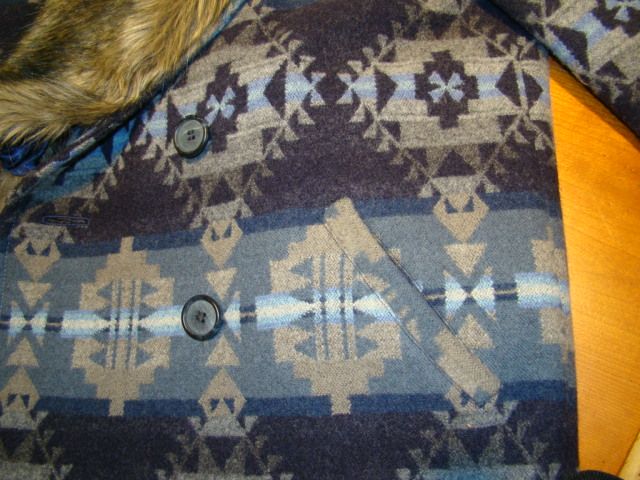 View of the lower left side of the jacket with bound pocket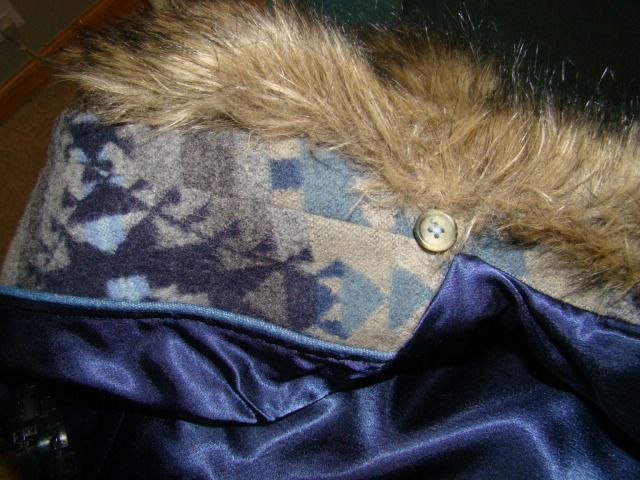 View of inside at neck area - I used small buttons and elastic loops to secure the detachable faux fur collar and also incorporated a denim strip as piping between the lining and facing.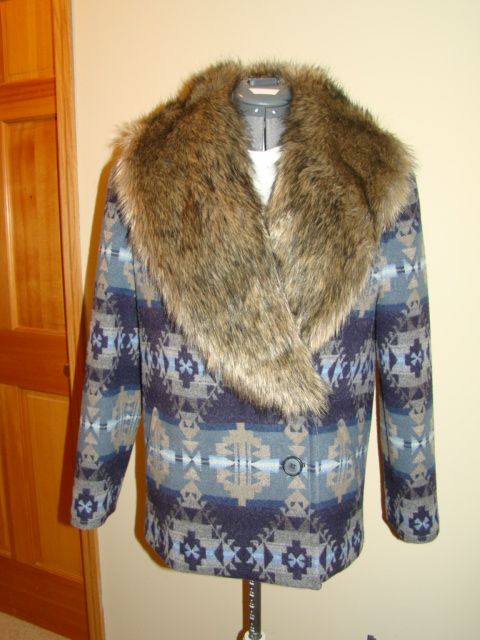 The front view of the jacket