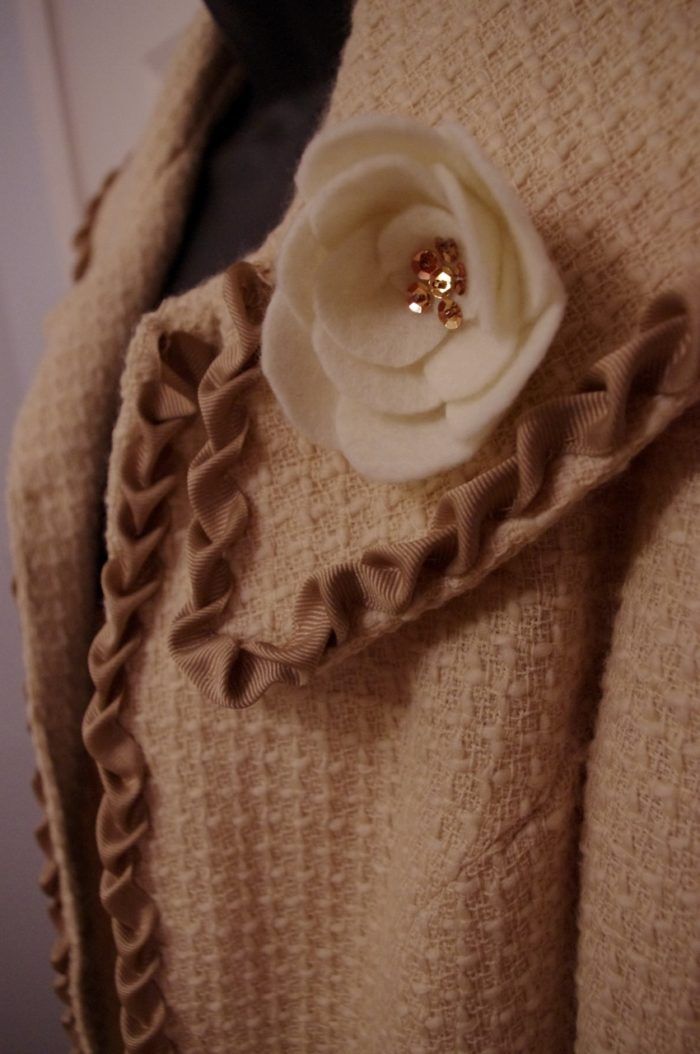 The "lady-like" jacket is created from a basic jacket pattern I modified in my sewing class.  The fabric is a waffle weave of a cotton blend.  The lining is a satin.
As further embellishment, I trimmed it with a grosgrain ribbon manipulated in a method featured in a previous Threads article.  I also created the flower and its sequins. 
The jacket is to layer on a top and no zip or buttons required.  Simply enjoy!