One Way or Another Reversible Coat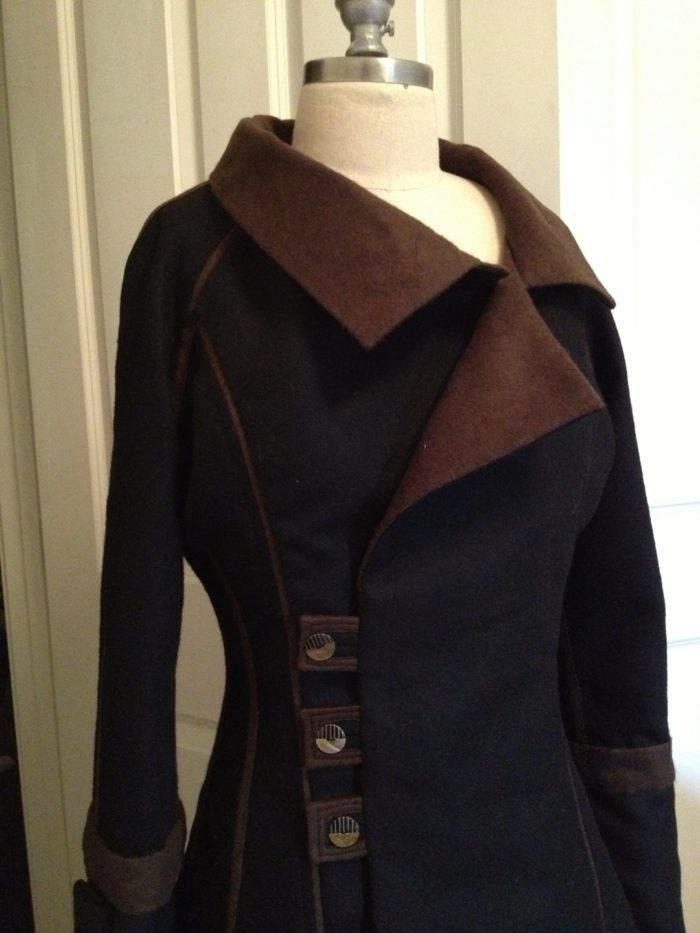 I bought this piece of Italian wool from Mood Fabrics online.  I was so excited about this medium weight wool with a brown side and black side.  I decided to make this reversible coat, but it proved to be very challenging.  I wanted the black to accent the brown and vice-versa.  So I sewed the seam allowances by overlaping the pieces on the seam line, stitching them together so that one half of the seam allowance would press open on each side.  Then I carefully top stitched the seam allowance.  The cuffs were another challenge with the buttons that needed to close on both sides.  The little tabs were ideal. However, sewing them so they were black on one side, brown on the other, took many trials before I got it right.  I am so happy with the end result.  It looks sharp and always turns heads with a smart pair of black boots on a chilly Alaskan day.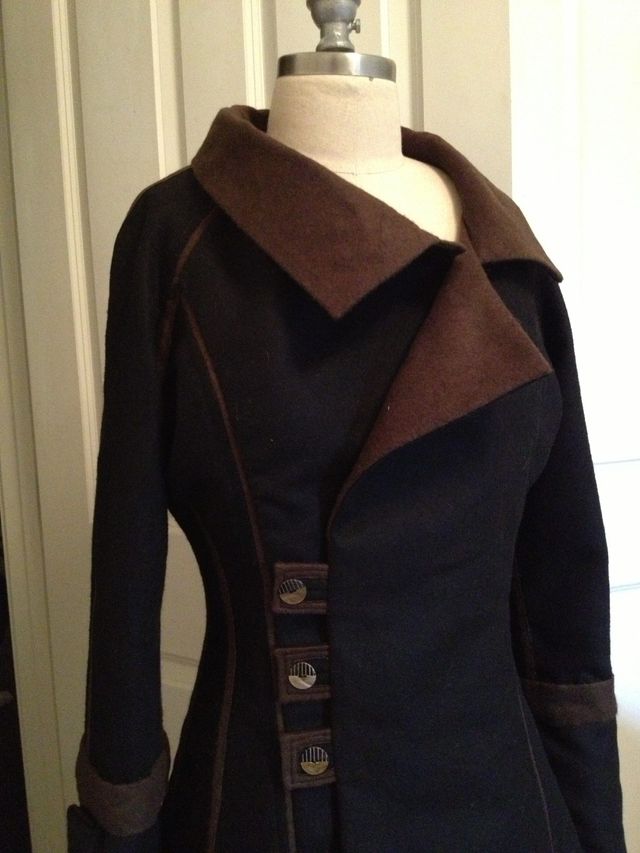 Black felted wool with brown on the reverse side.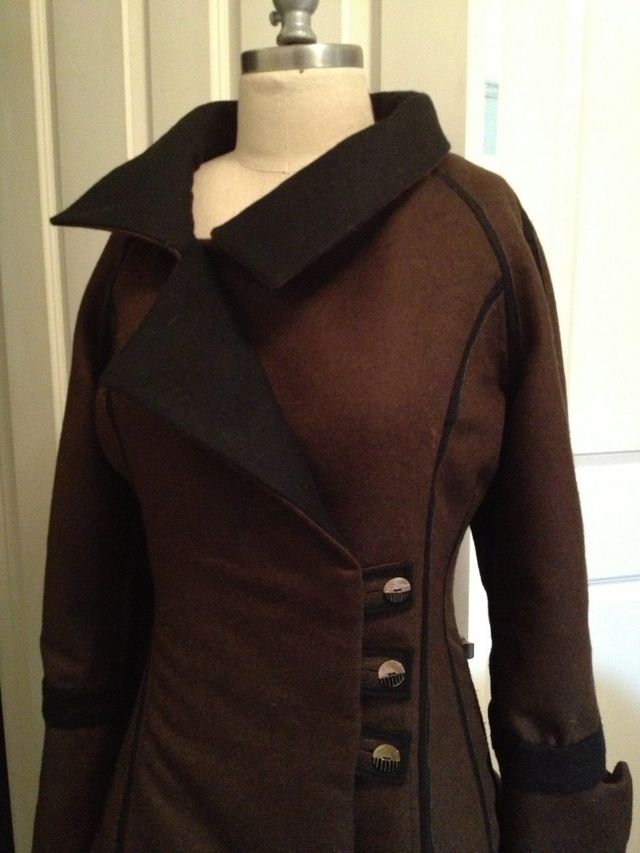 The brown side facing out with the black side showing at the collar.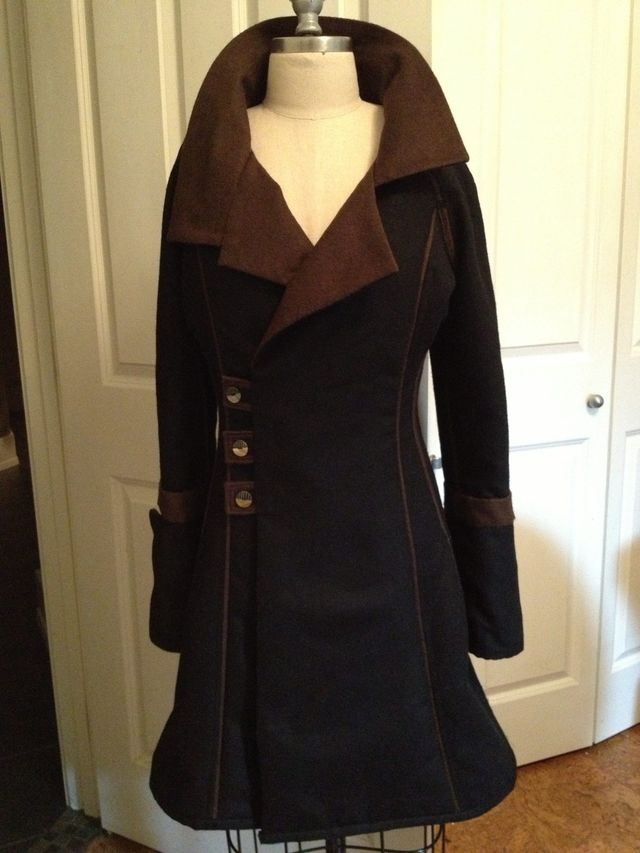 Princess styled coat with seam allowances pressed open and stitched so that one half of the seam allowance lies on black side and one half on the brown side.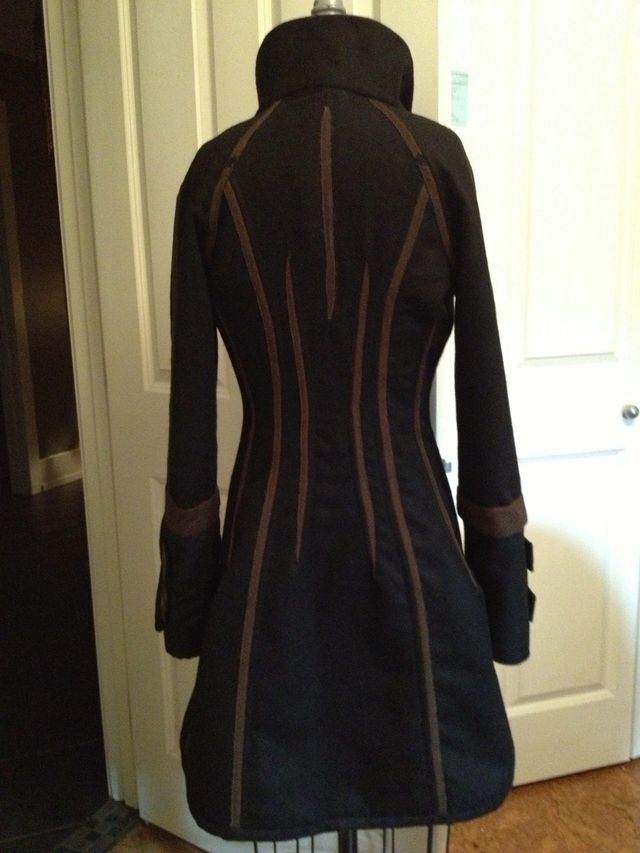 The coat back has many darts that shape the coat.  The darts are split open and stitched so that the seam allowance lies half on each color.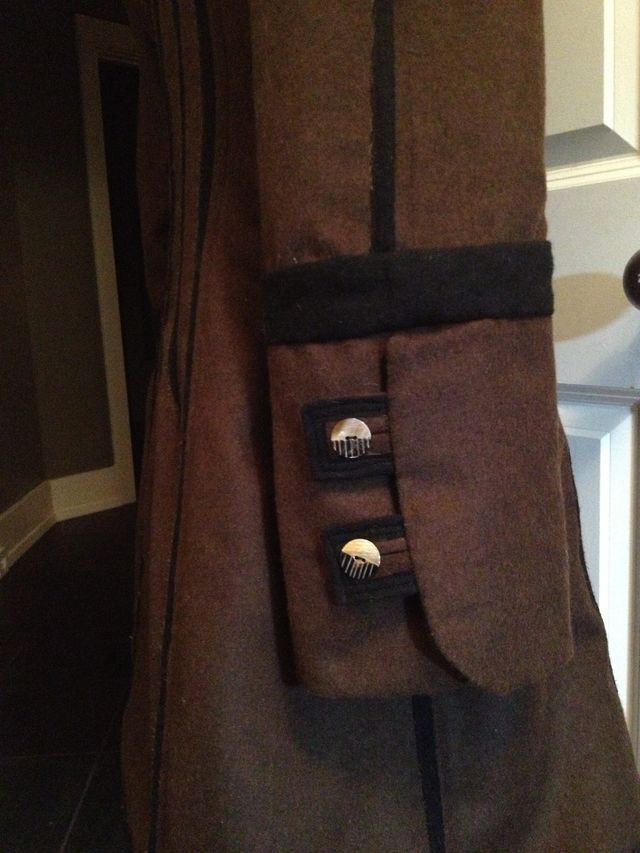 The button holes were a challenge, so I made flaps that were reversible and could overlap and button on either side.  The buttons were bi-colored and matched perfectly!