Tongue In Chic Design "Temptation of Eve" quilted wearable art coat
This amazing coat features a custom-printed Eve (taken from a Botticelli painting of Verity) with her apple on the front, and a 3D snake in the tree on the back.  The sleeves depict day and night in the Garden of Eden.  The whole coat is lined in a print of apples which can be seen in the bottom of the Front photo (the edge is pulled up to show the apple lining).
There are many 3D techniques in this coat that are used to add depth, texture, and visual interest.  Eve's hair is trapunto work, and Eve herself is lightly stuffed.  3D grasses, dragonflies, and the tree leaves complement the glass button 'apples' and beaded serpent's eyes.
I teach 3D quilting, and this coat is one of the examples of some of these amazing techniques.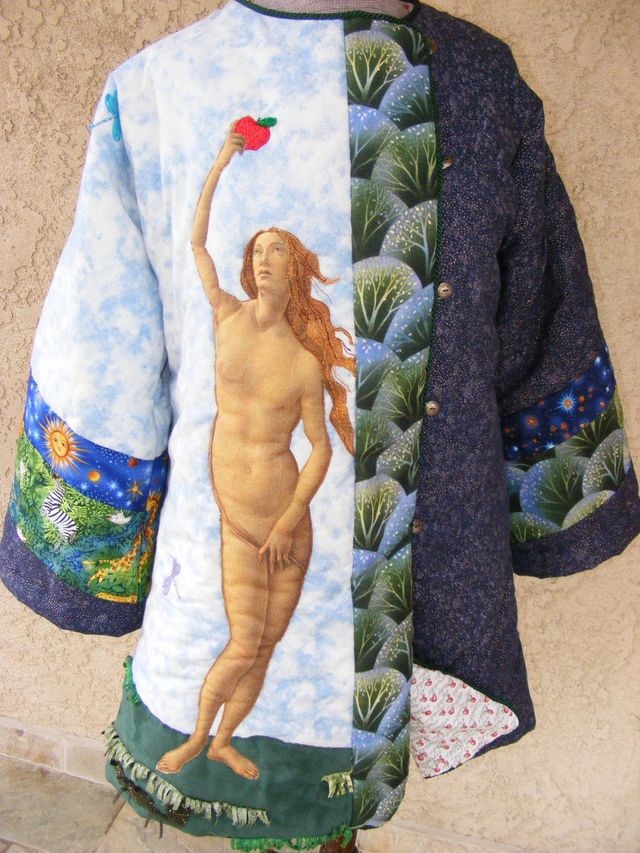 Temptation of Eve - front