60s Retro Chanel Quilted Jacket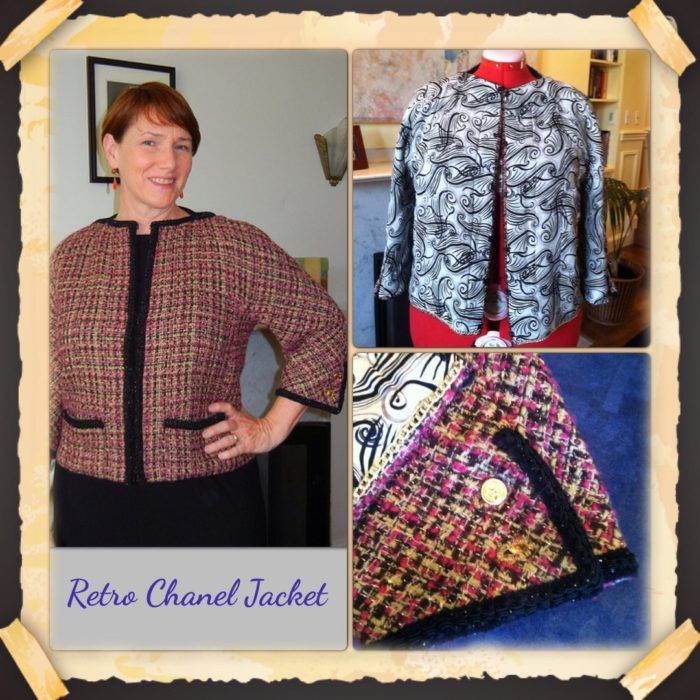 This is a 60s-style Chanel quilted jacket that I made the traditional way. I first made and fit a muslin version from Simplicity 2154, modifying the neckline and drafting patch pockets. I then used the muslin as a pattern, thread traced it onto the Chanel wool fabric, and cut both the wool and the silk georgette lining. I quilted the lining directly onto the wool fashion fabric (reinforcing the neckline and front opening with silk organza), constructed the jacket seams (matching the plaids), and closed the lining seams by hand. I hand-sewed on the lined patch pockets, trim, and chain weight, and hand-finished the button-holes. I added Chanel buttons to the cuffs and hooks and eyes for the front closures. Then I collapsed LOL!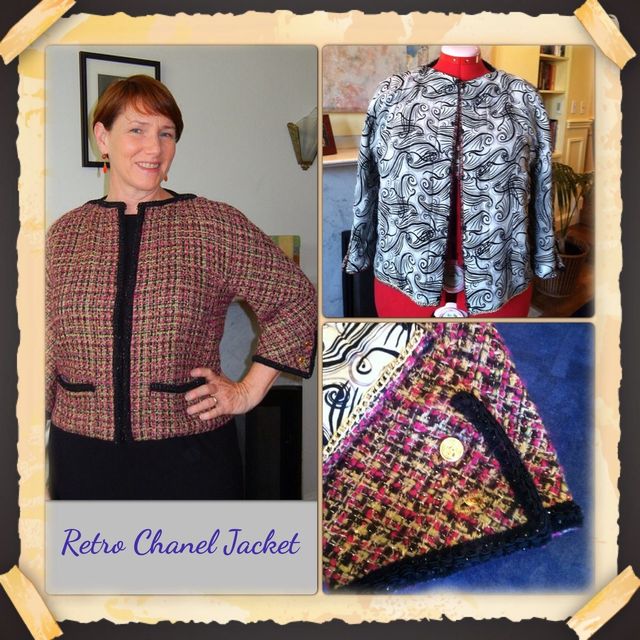 60s-style quilted Chanel jacket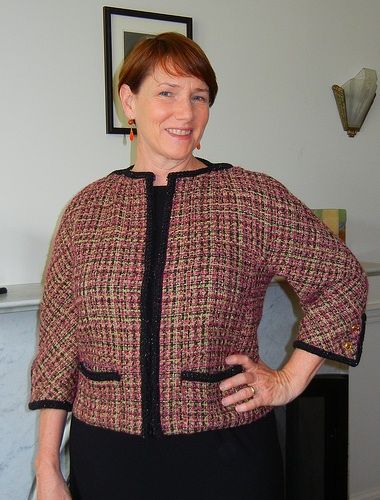 Still standing after matching those plaids on this authentic Chanel tweed.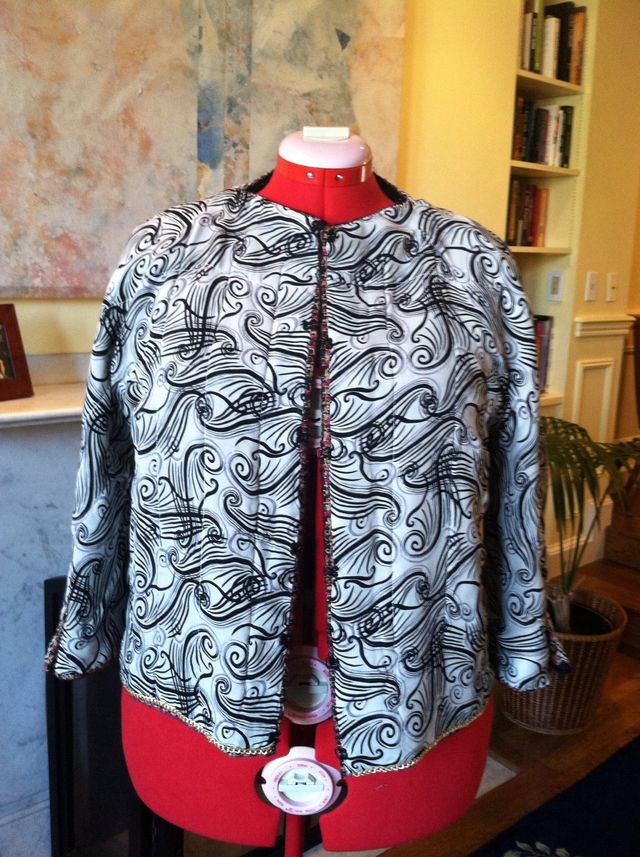 Silk Georgette lining quilted to the fashion fabric.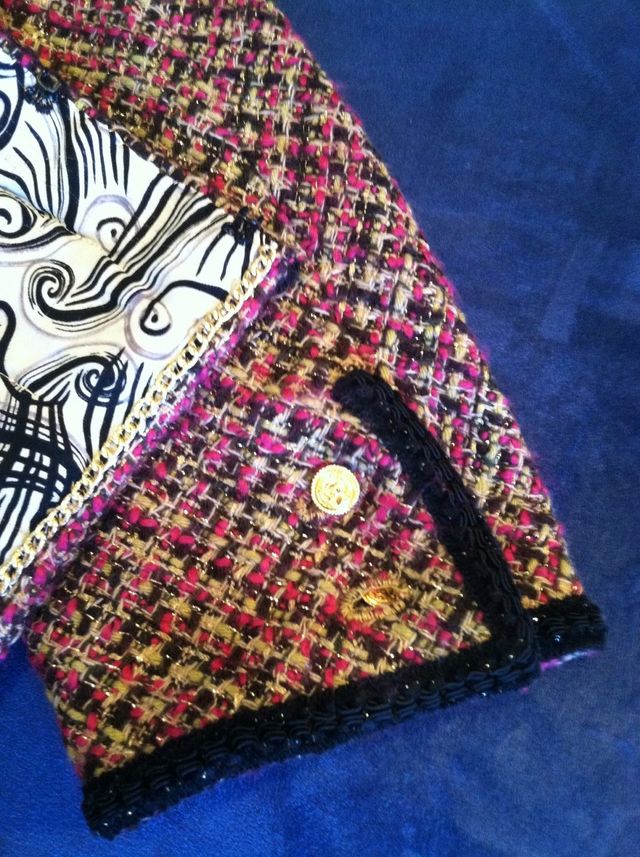 I hand-sewed the buttonholes, trim and chain.