Menswear Coat, The Desert Wanderer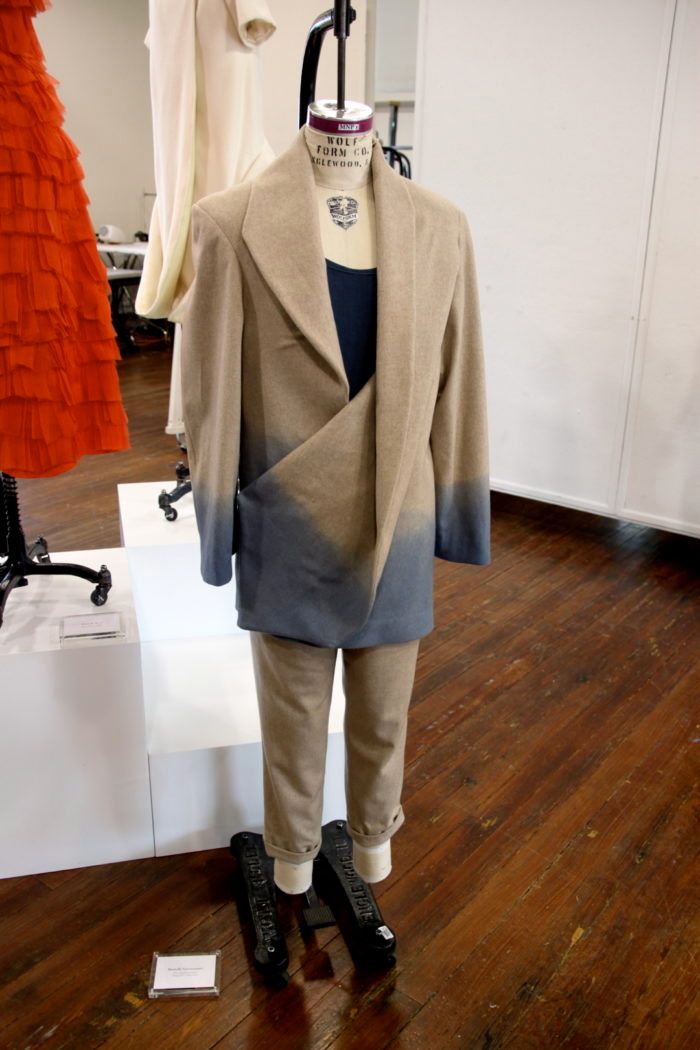 This coat is a menswear garment that is designed, patterned, and constructed by myself. My inspiration for this came from the exploration of desert cultures in the Midddle East. The goal was to create a garment that presents a new look at tailoring for a man's wardrobe.
I draped muslin on a dress form to acheive the look I wanted, and created a pattern from that. The fabric I used is a high quaility cashmere wool blend that is just a dream to touch! The ombre blue effect was created by me as well. I hand dyed each cut out pattern piece before the jacket was constructed. The inside of the jacket contains a good amount of interfacing and horsehair on the front panels and lapels to acheive the look of a fitted jacket. The one closure on the jacket is a hidden magnet that sits on the wrong side of the fabric and is covered by the jacket's lining. This hidden closure also allows the wearer to have the jacket closed or open without any closures being seen.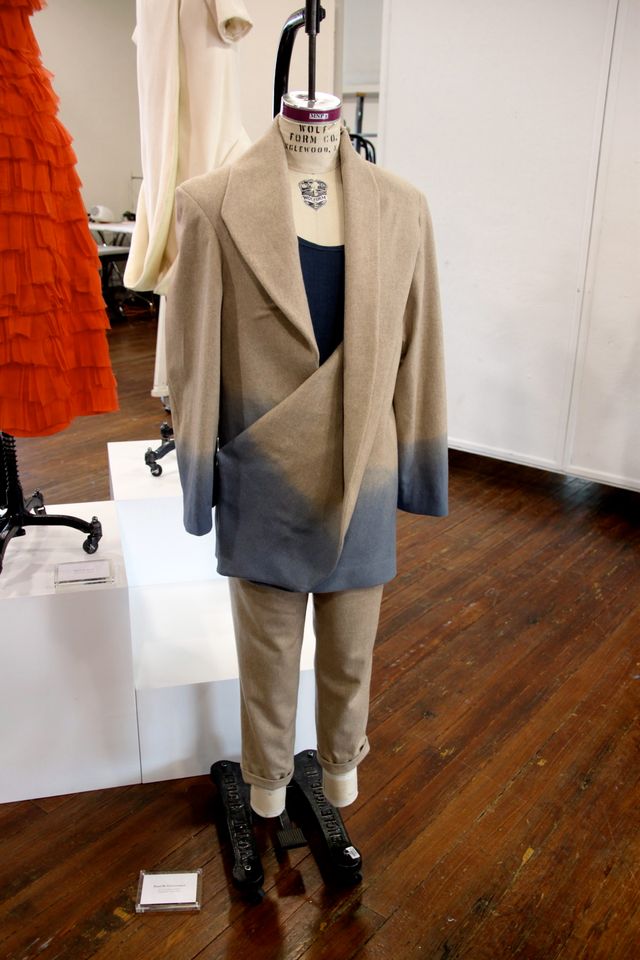 Menswear Coat on the dress form