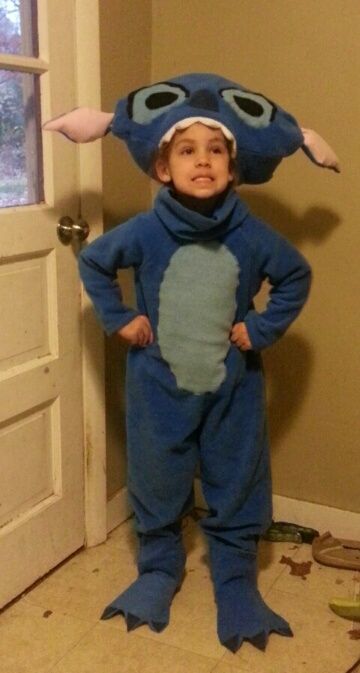 My 4 year old wanted to be Stitch and cast her hapless sister as the mischevious Lilo (which actually fits her personality to a tee). I drafted a dress for Lilo and sketched out then appliqued the leaf design. For Stitch I used McCalls 6628 for the body and just drafted and experimented with different oblong shapes to get Stitches head.  Both girls were very happy with their outfits. The costumes are pretty much 100% fleece with some interfacing and stuffing.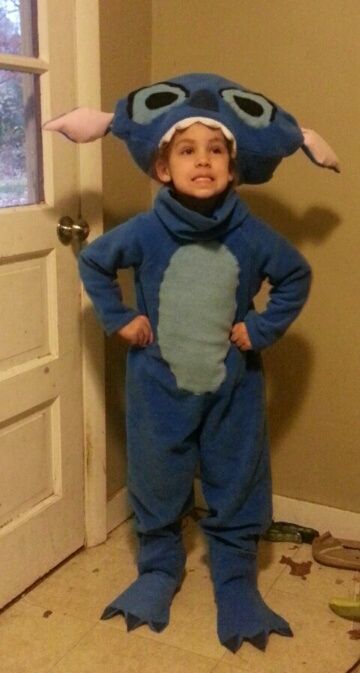 Here is Stitch making her Stitch pose.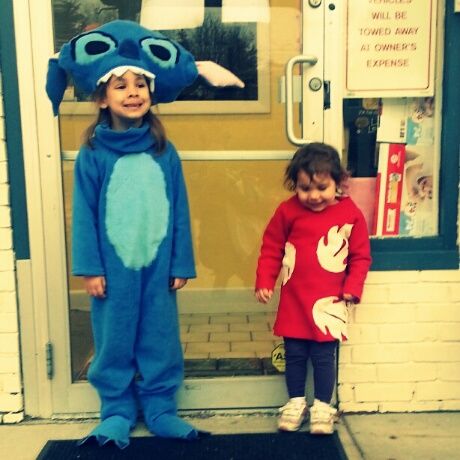 Lilo and Stich are ready for action.