MOB dress for cancer victim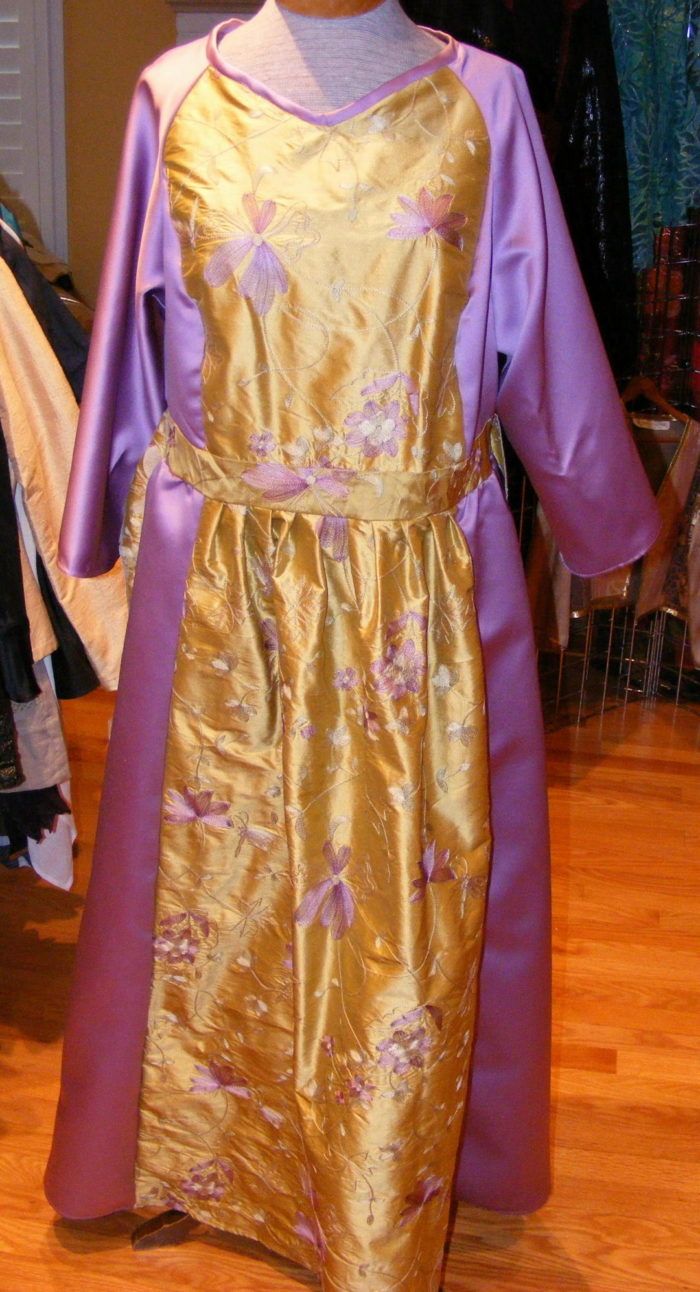 This was a very challenging project.  I was asked to design and make a Mother of the Bride dress for a woman dying of cancer.  Because of her chemo and other health issues, her weight fluctuated up and down by 100 lbs!  So we had no idea what her size would be the day of the wedding.  She had to be able to dress herself – which meant the dress had to be a simple pull-on design.  As part of her illness, she had a very swollen stomach she wanted to hide.  Since she was not expected to live long past the wedding, it was especially important to her to look good in the wedding photos.  The bride's colors were lavender and gold.  She also wanted to keep costs down.
I designed this dress with an empire waist (my client was significantly taller and larger than my mannequin).  It's a pull-on with long waist ties in back to cinch and provide shaping for whatever shape she was on the wedding day.  The center front of the dress is heavily embroidered silk shantung in pale gold with lavender embroidery.  The stiffness of the fabric, which is gathered at the empire waist, stands out from the body as it falls – neatly concelling the distended stomach.  The rest of the gown is lavender satin.  The limited use of the shantung kept the costs down, while ensuring that the dress stood out from the body at the front, and the satin for the rest drapes the body attractively.