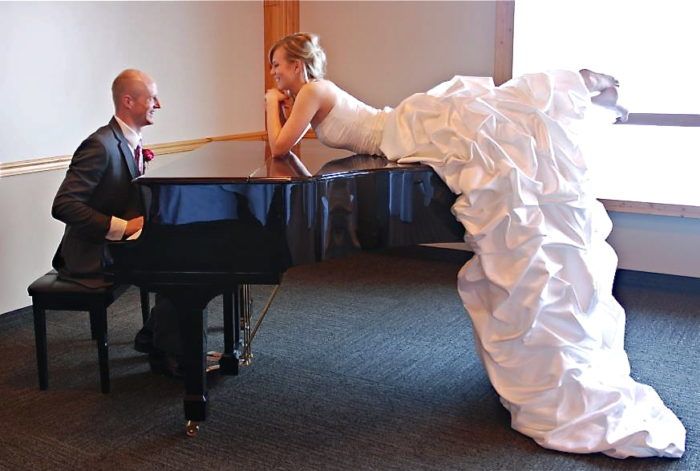 Grace chose to have a re-creation made of Amalia Carrara's design #22.   I developed a pattern and made her dress of 12 m of bridal satin, static-free lining, and lots of stiff white netting for a crinoline.  For the reception, one section of the crinoline snaps off, and the end of the train is hooked on the inside at the bottom of the zipper.  Yes, an invisible zipper closes the dress, with faux corset lacing over it.  Grace was a beautiful bride in February.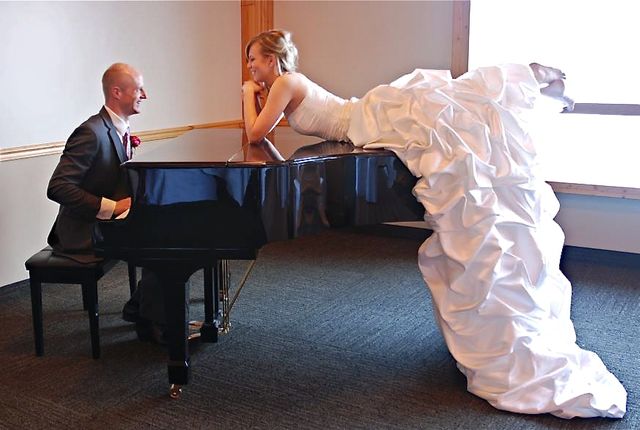 This is bride Grace with her new husband at the piano.    I made her dress with a pattern I developed myself, based on a designer dress she liked online.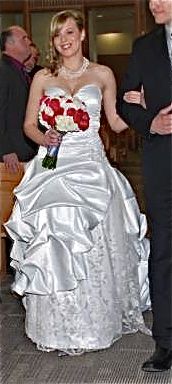 This is Grace coming down the aisle, showing the lace insert in the side front.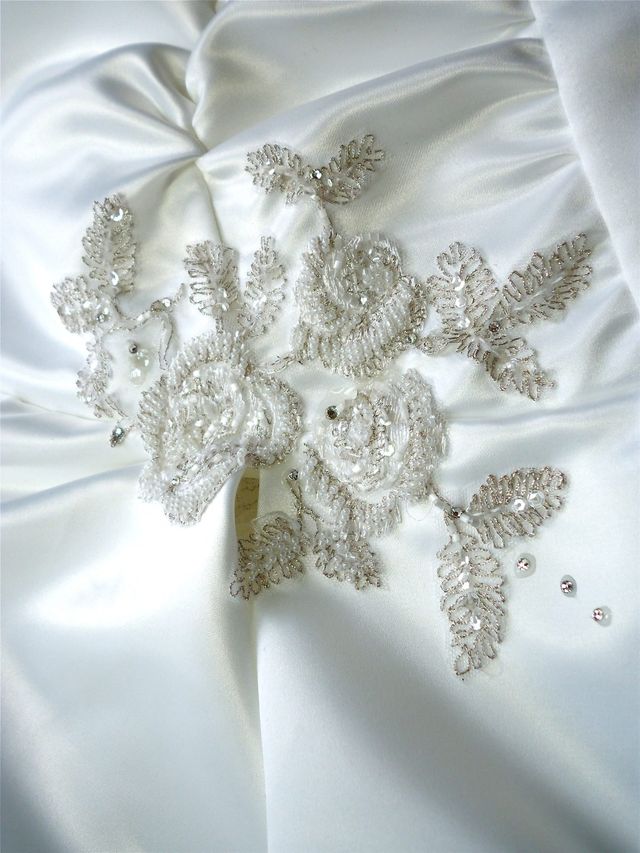 This is the close-up of the decor I designed for the bodice, just above the lace insert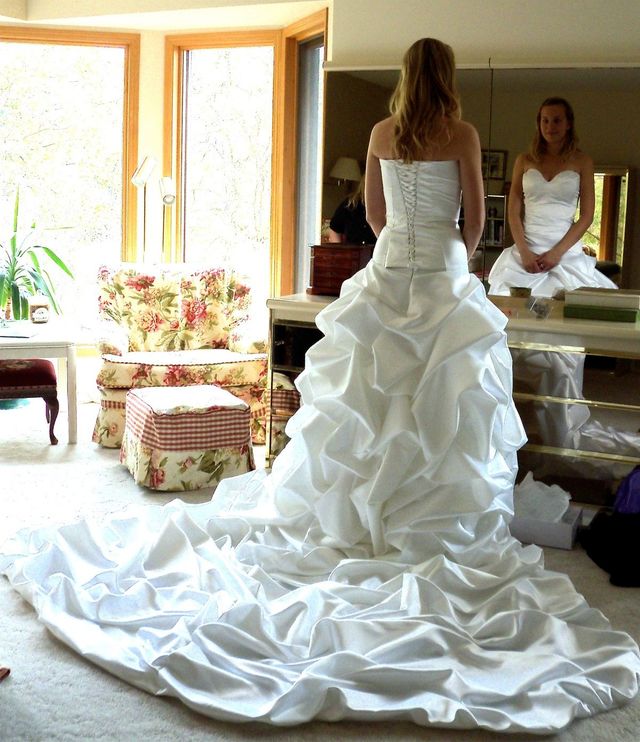 Back of the wedding dress, taken at her final fitting in my home.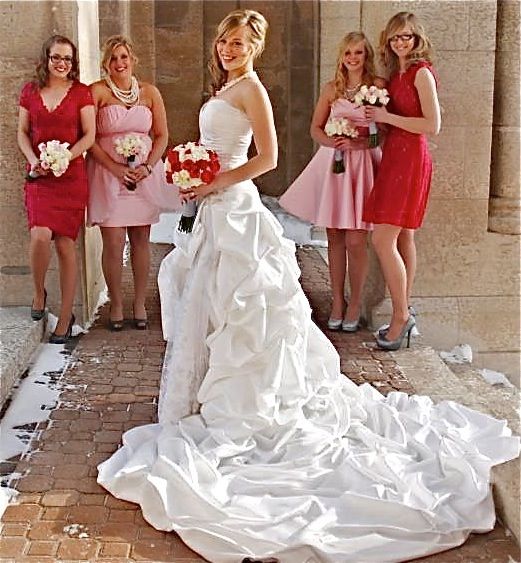 This is Grace and her bridesmaids.  I made the BM dresses too.