New Year's Eve Little French Jacket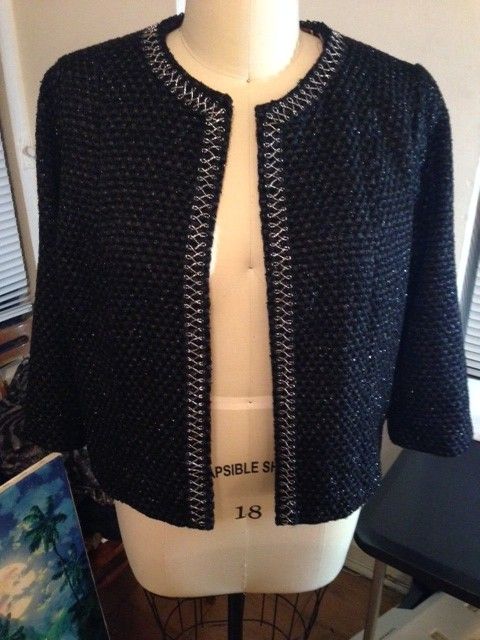 i made a couture version of a Little French Jacket using a sparkly black wool boucle fabric for the shell and a silk charmeuse fabric with a peacock print for the lining.  I added a traditional weighted metal chain to the hem. To make the jacket, I relied on instructions from various sources, including Crafty's Iconic Tweed Jacket class; Claire Shaeffer's Couture Cardigan Jacket book; Pattern Review's Contemporary Couture Jacket class; Susan Khalje's Inside a Designer Jacket article in Threads Magazine Issue 121; the Little French Jacket Sewalong published by the blog A Challenging Sew; and Susan Khalje's online Couture Dress class and in person Couture Dressmaking class. Because this was my first attempt at making a jacket, I used a simple one-piece sleeve from another pattern that fits well in lieu of the classic three piece sleeve.  I spent a little over 100 hours constructing the jacket (most of which is hand sewn), and I'm sure it would have been more had I used the more complicated sleeve.  As I have more sewing confidence after completing this project, I will definitely use the three piece sleeve on my next jacket.  All in all, it was an absolute pleasure to research and sew and also an incredible learning experience.  And I finished it in time to wear on New Year's Eve!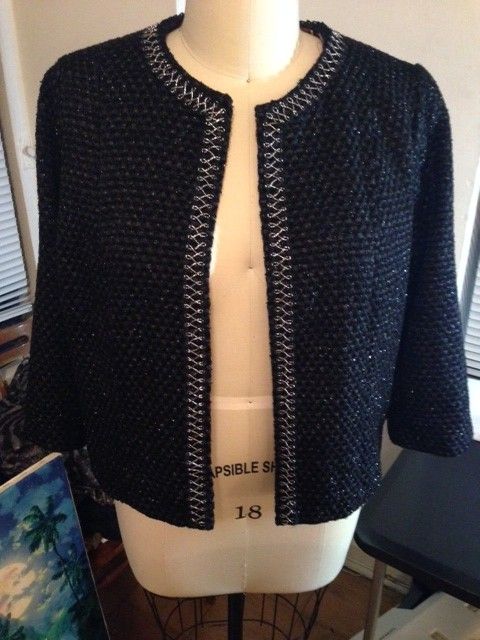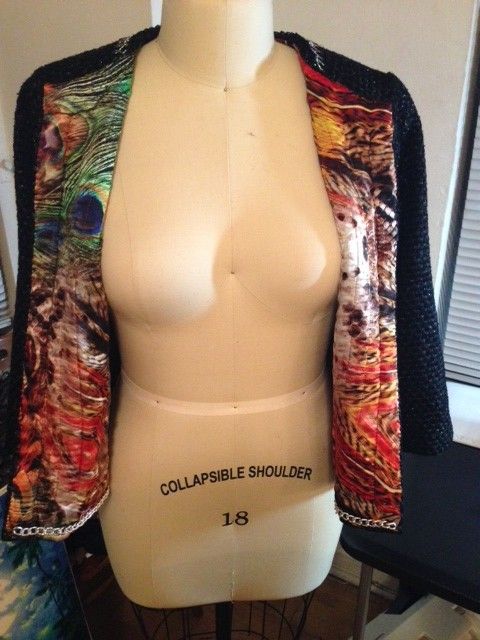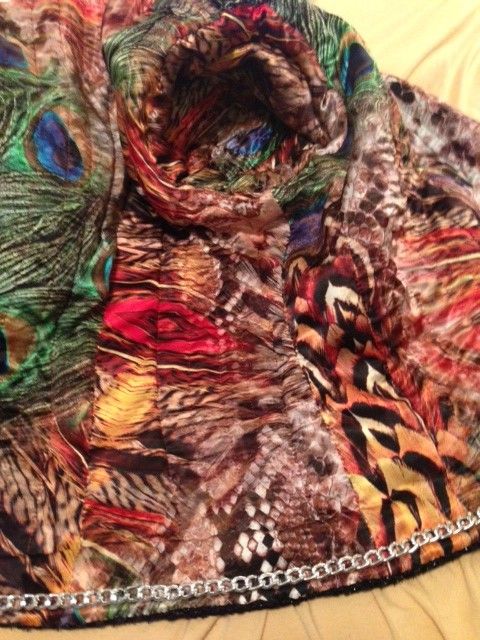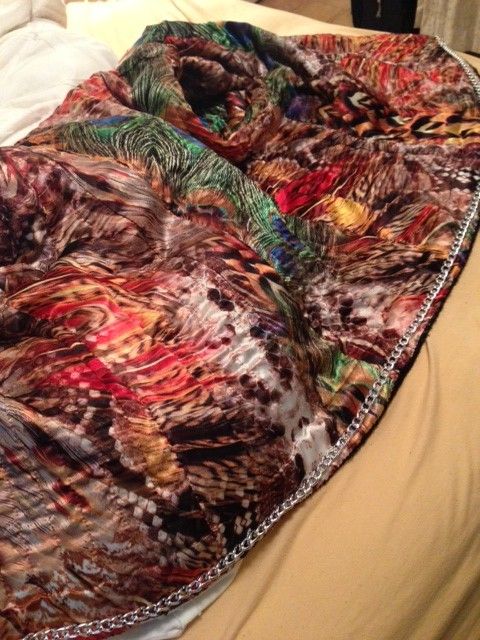 Get the latest including tips, techniques and special offers straight to your inbox.