Keeping Warm with 1920's Flair!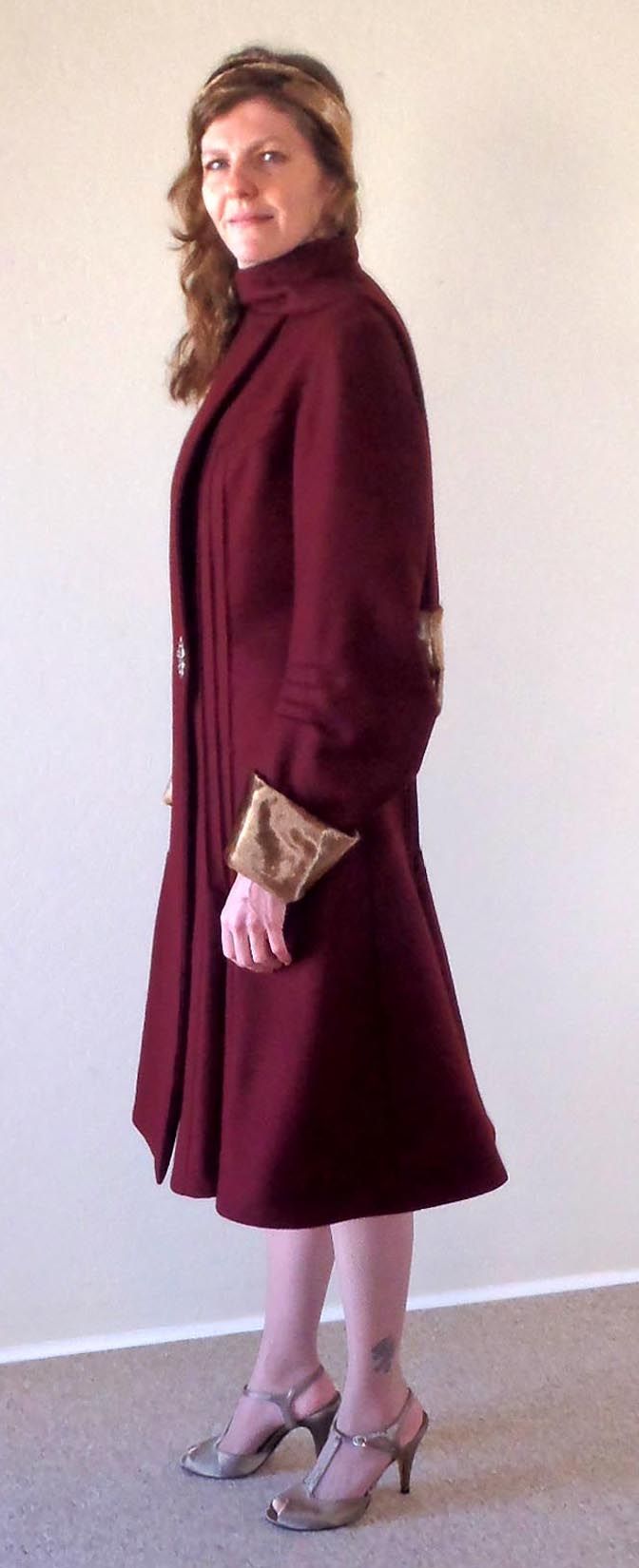 This is a 1929 deco coat design originally by a German pattern company.
It has attractive couture details for today's wear in the pin tucks, godets and (faux) fur-trimmed cuffs and scarf.
I lined the coat in silk/rayon brocade to mirror the pin tucks and godets that are on the outside of the coat so it fits wonderfully.
The coat closes with a single button in a bound buttonhole and the integrated scarf swings round to close the top of the coat.  In this 70 wool blend, 30% nylon melton, it is really soft and cozy!
I have construction details starting with this post:
http://evadress.blogspot.com/2013/10/this-is-great-day-to-do-competition.html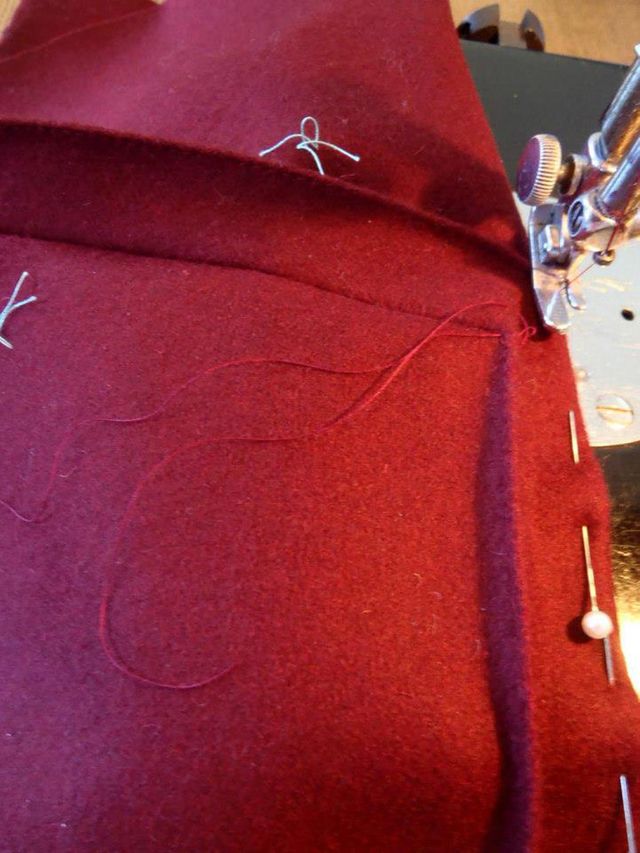 I was drawn to the pin tucks in the original design which executed well on my wool melton!
I am a BIG believer in tailor tacks when making so many marks as this project requires.
The ones you see in this photo are for the pin tucks at the bust on the front of the coat.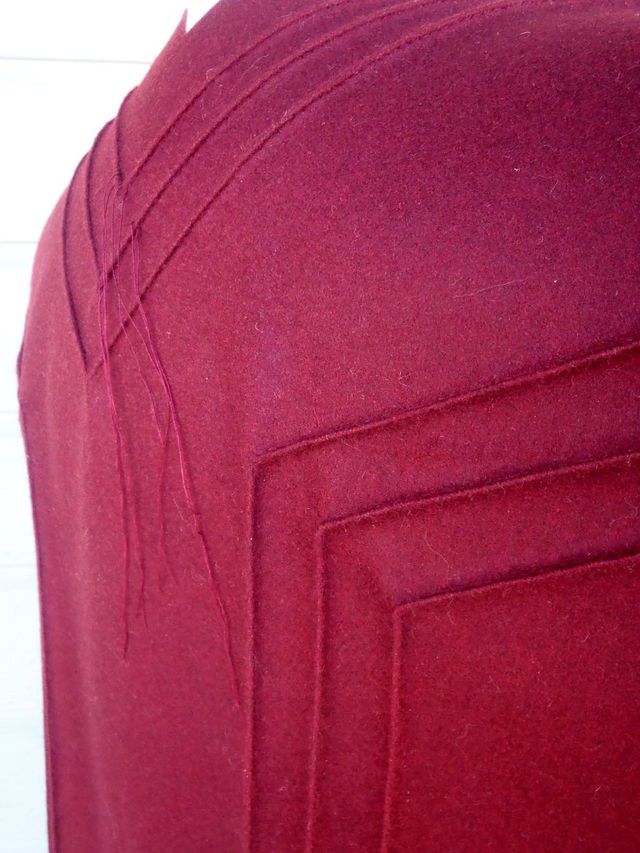 The complete pin-tuck effect on the coat back (before threads are sewn in and secured on the wrong side of coat).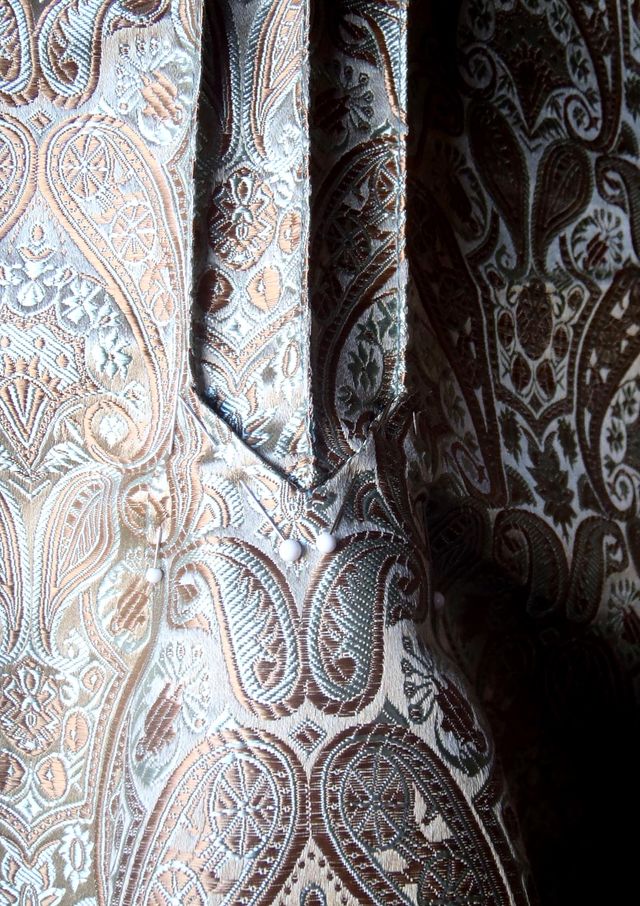 There is a godet sewn at the bottom of each set of pin tucks on the side of each front and back panel.
I treated the brocade lining the same as for the coat when it came to pin tucks and godets.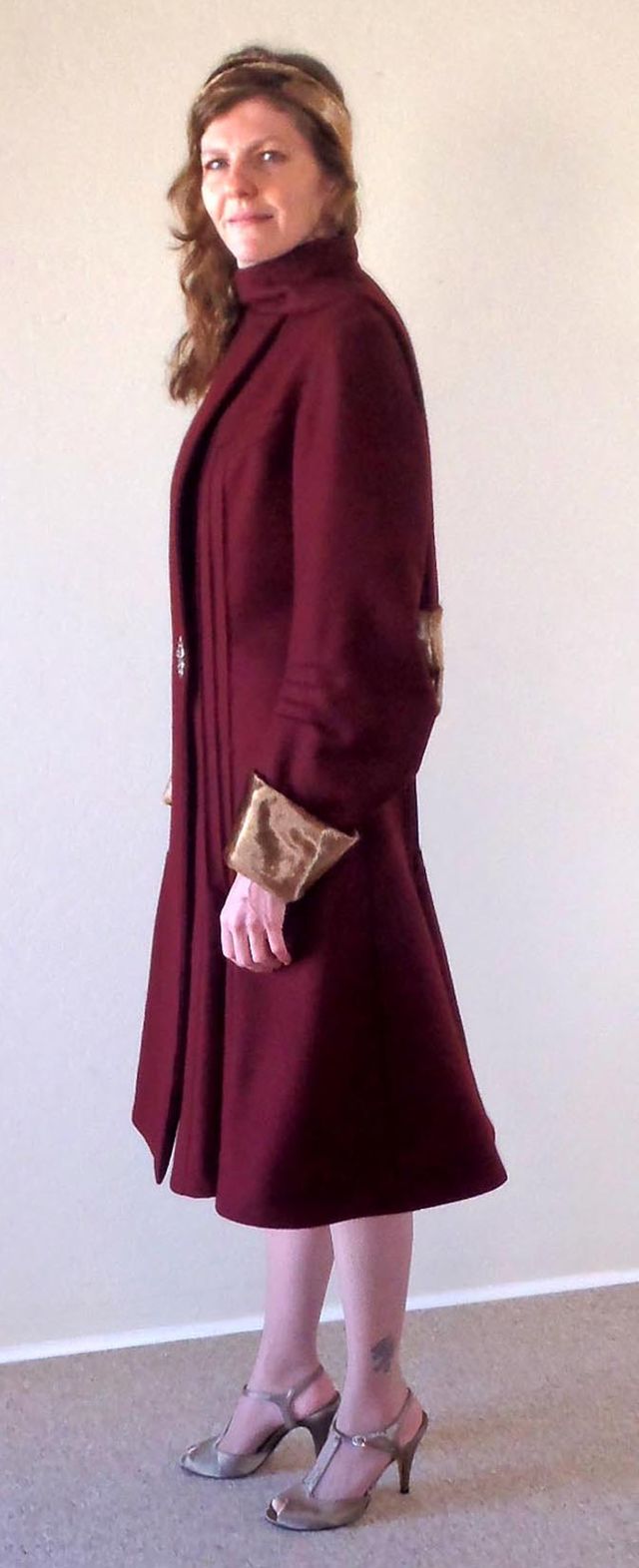 Finished coat for the 2013 Make it with Wool Competition!