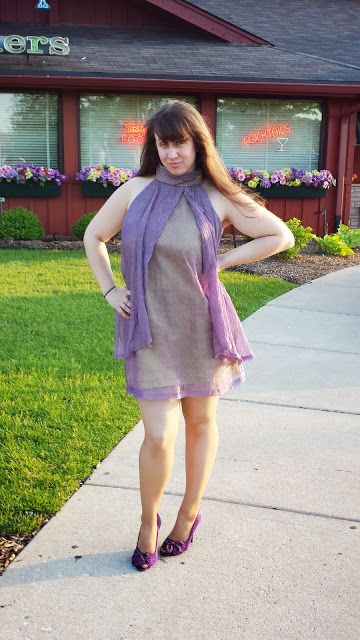 I was saving this fantastic metallic fabric for a special occasion.  What could be more special than New Year's Eve.  Last year I put this little cream puff together to ring in 2013.  The metallic crinkle fabric is woven of purple and gold.  I layered it over a taffeta that was woven out of gold and blue giving it that shimmery lime green.  This dress just lights up the room without electricity.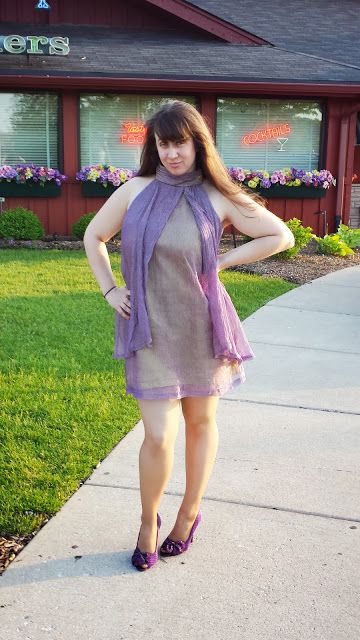 Full front of dress with metallic purple and gold fabric layered over lime green taffeta.  The wind blowing shows the lightness of the metallic fabric.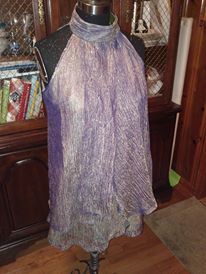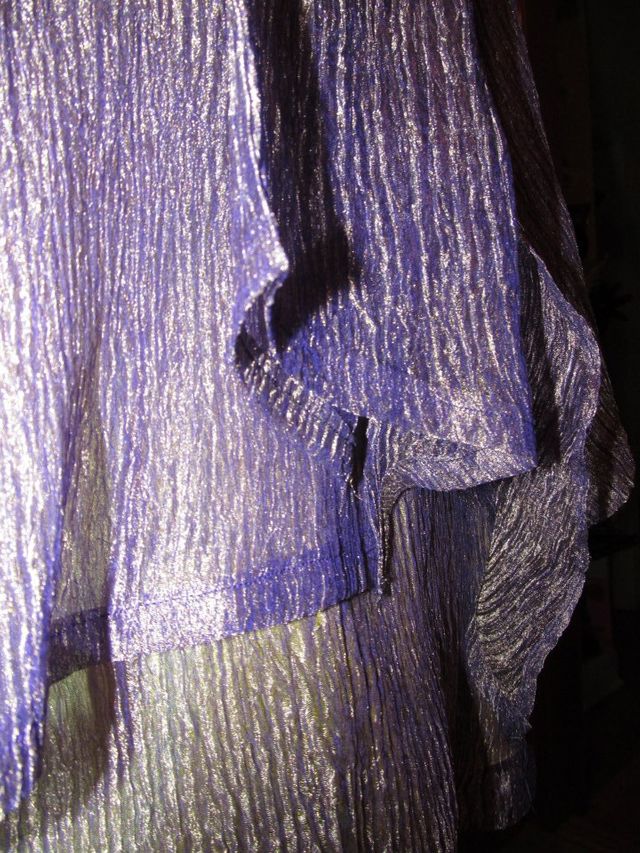 Here is a close up of the fabric. It's a mix of metallic purple and gold. It's layered over a taffeta that is woven with gold and blue giving it a golden lime green effect.