Wedding Gown Worn Two Ways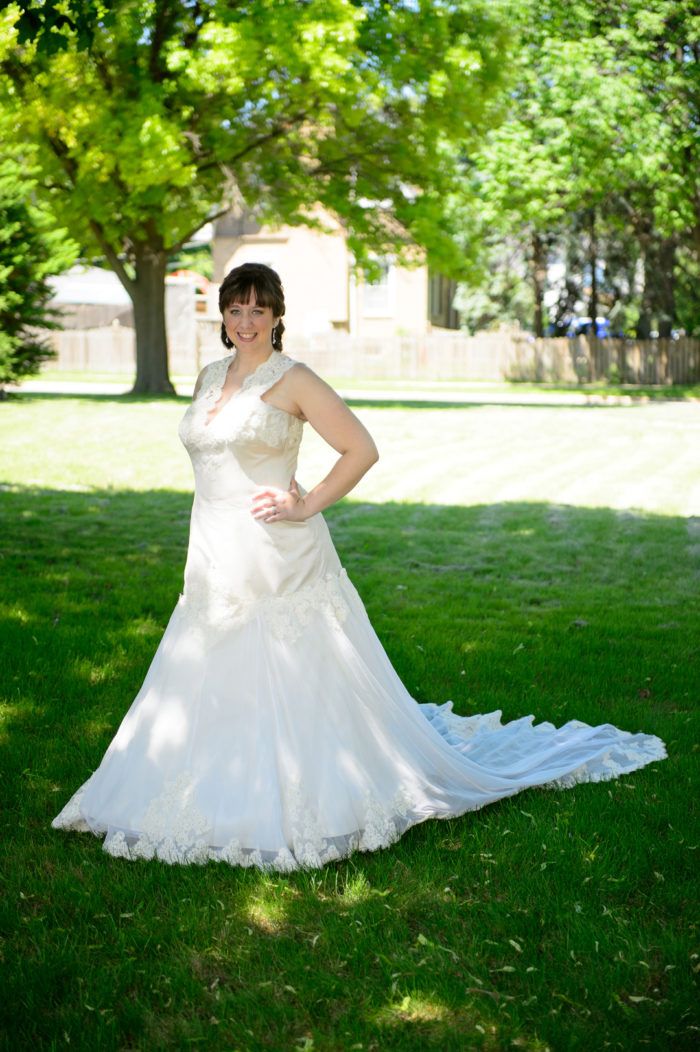 I made this wedding dress for my daughter to be used at a church wedding with a semi-formal pig roast reception at my home.  The removable train was made from my wedding dress.  I added eight yards of beaded/sequined Alencon lace to the border of the bottom of the train to give it depth and also created the decorations and the centers of the back and front.  Additionally, I added the Alencon lace to the top of where the train was attached to the dress underneath.  The underdress was made of shantung silk with a halter top.  The Alencon lace was added to mimic the bottom of the dress.  Once the bottom of the dress was removed, there was a surprise of purple tulle found under the short shantung dress.  This was one fun dress to make.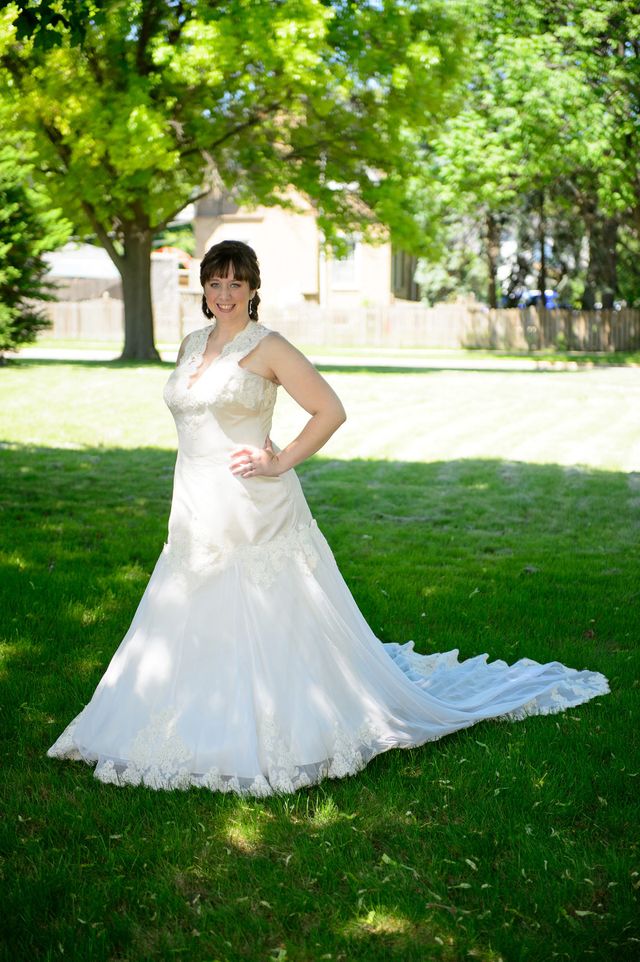 Full length gown in front of the house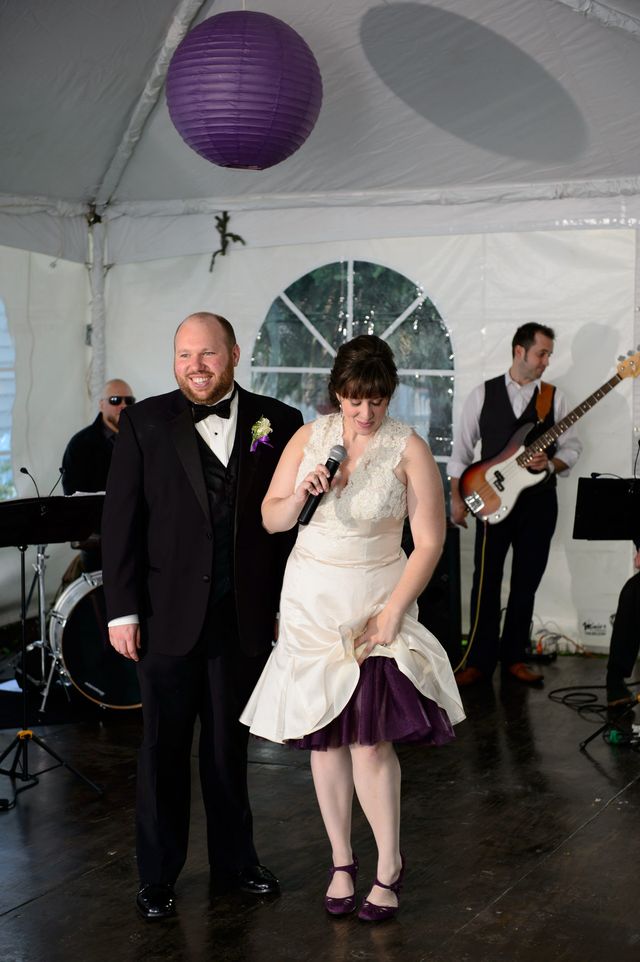 Shantung silk short version with train removed for reception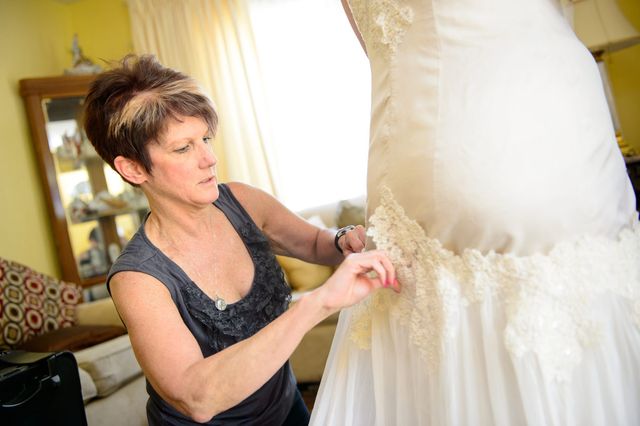 Attaching the train to the short shantung silk short version that was used for the reception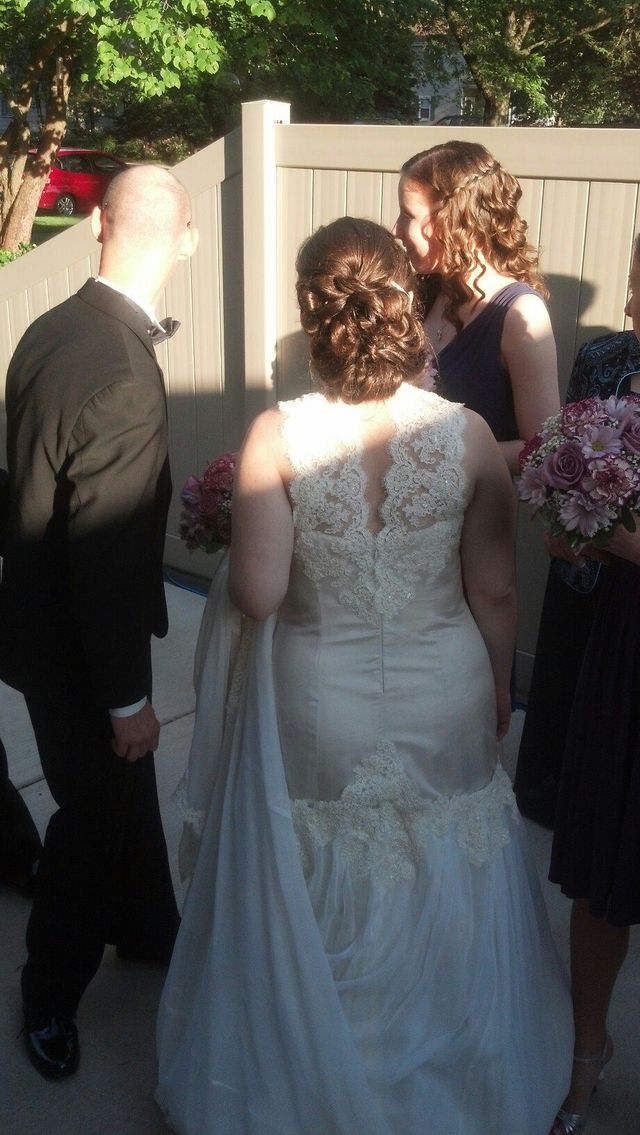 A view from the back while relaxing at the reception.