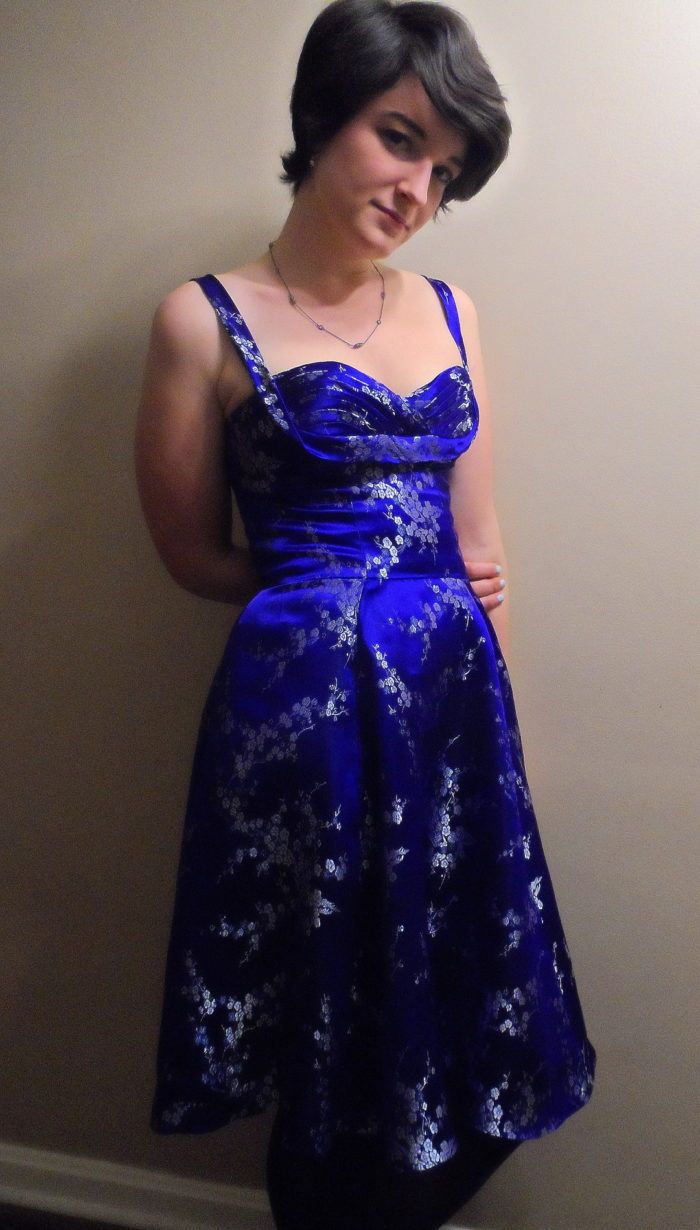 This is Butterick 5882 made in cobalt blue brocade from Bangkok Thai Silks. It has a shelf bust and bias cut strap that wraps all the way around the front. I made sure to take time to fit the bodice so it feels snug and secure without constricting. I used many hand stitching techniques in this dress. I underlined the bodice in muslin, and added padding in the bust area and spiral steel boning in the lining for support. I changed the way the pleating was done in the bust area. Instead of folding one piece of fabric, as the pattern would have you do, I stitched folded and pressed bias strips on top of each other, a technique Kenneth King outlined in Threads. I think the result is very flattering, and it will be fun to dance in with the twirly, cicular skirt. This is definitely the fanciest thing I've made, and I'm looking forward to wearing it to a few of my friends' upcoming weddings.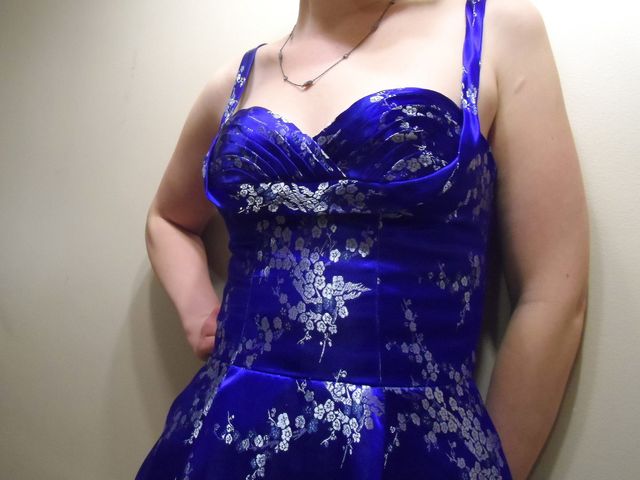 Pleated shelf bust detail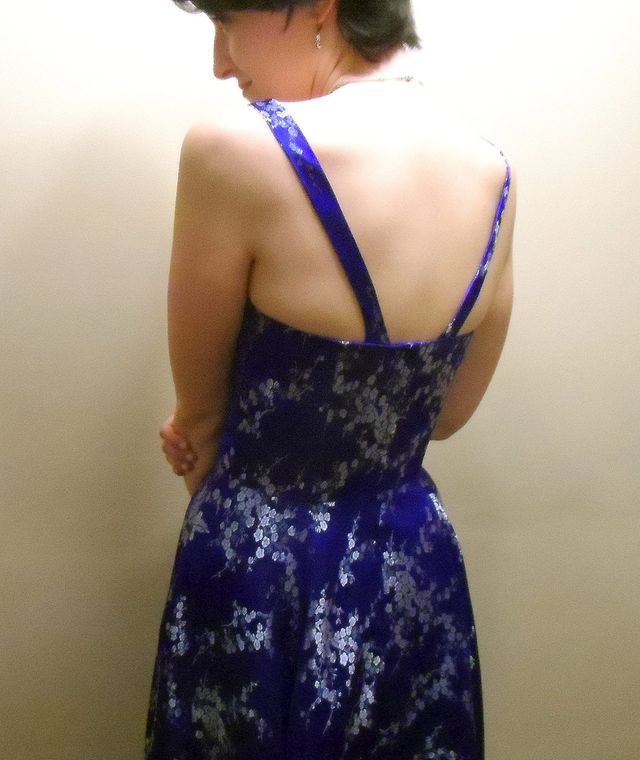 Back of the dress with a lapped zipper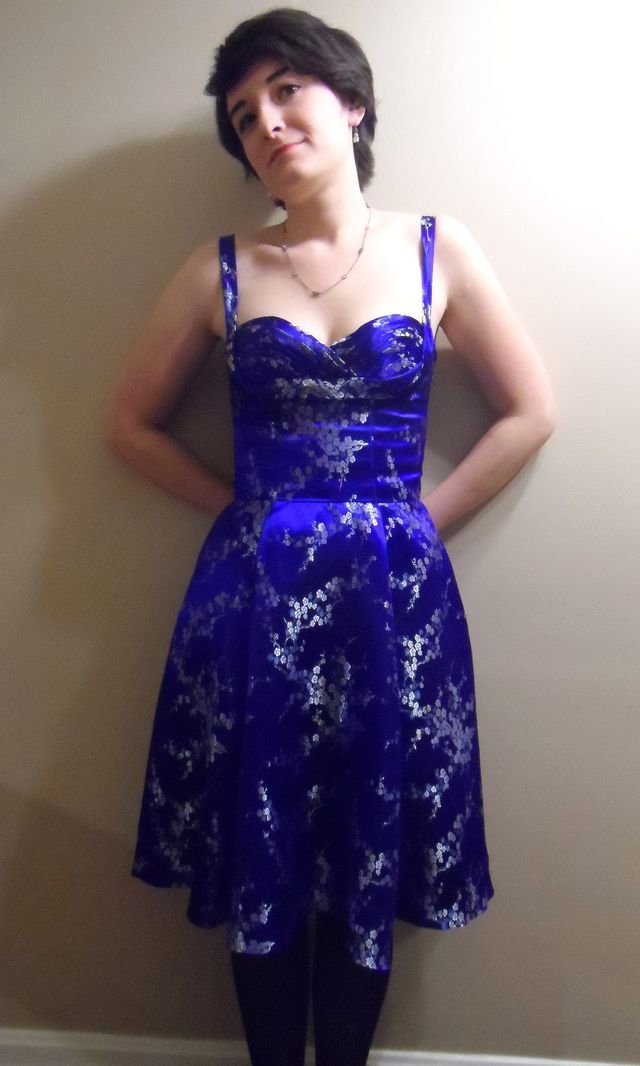 Dress also includes knee length circular skirt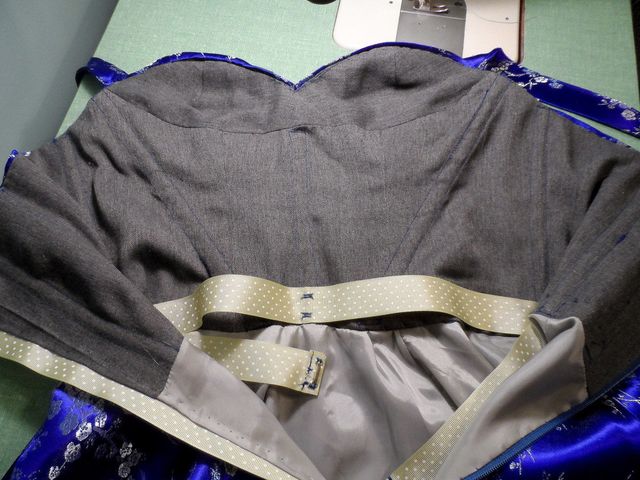 Interior garment details include spiral steel boning, bust padding, grosgrain waist stay and zipper guard.