Hand-Painted Silk Charmeuse Kimono Dress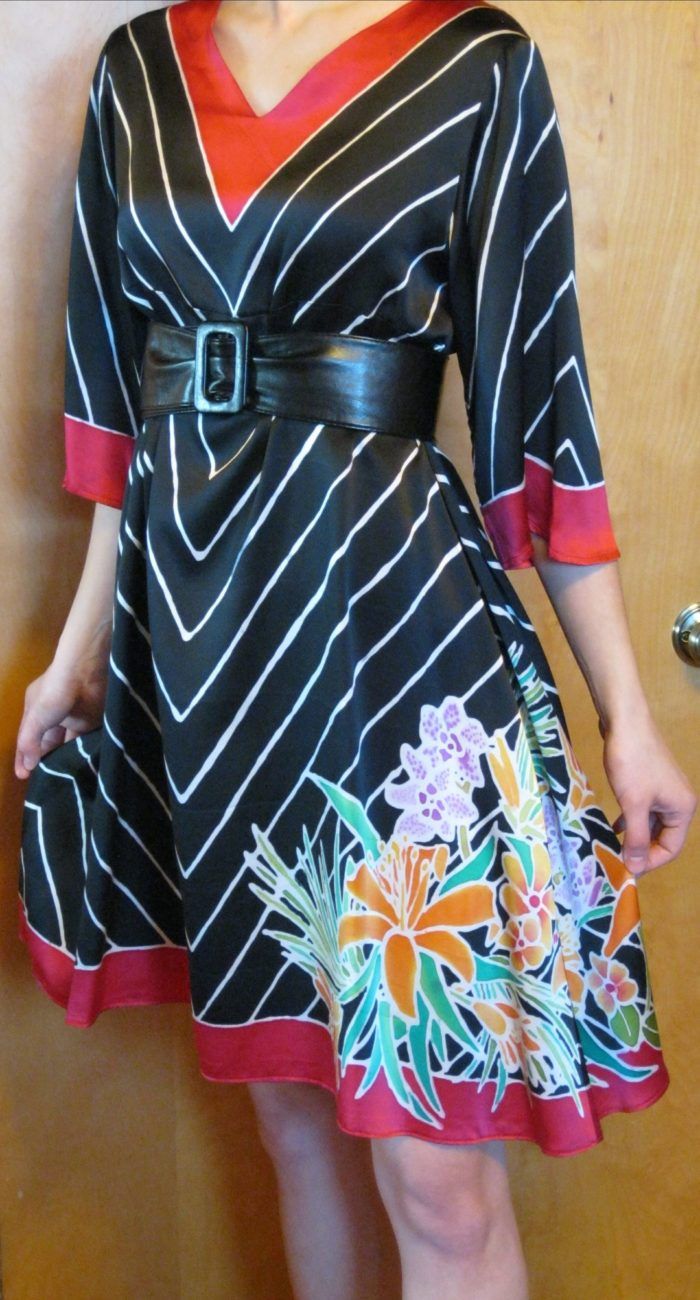 I designed this dress for my final project in a Textile Design course.  After drafting the dress pattern, I drew the textile surface design directly onto the pattern.  To create the textile, I used gutta resist to draw the pattern onto white sand-washed silk charmeuse.  Then I hand-painted the fabric with silk dyes, steamed the fabric to set the dyes, and washed out the resist and excess dye.  To construct the dress, I used narrow rolled, topstitched hems on the sleeves and skirt, faced the neckline, and finished the seam allowances with a narrow zigzag stitch.  This dress was so much fun to design and make…now it's fun to wear!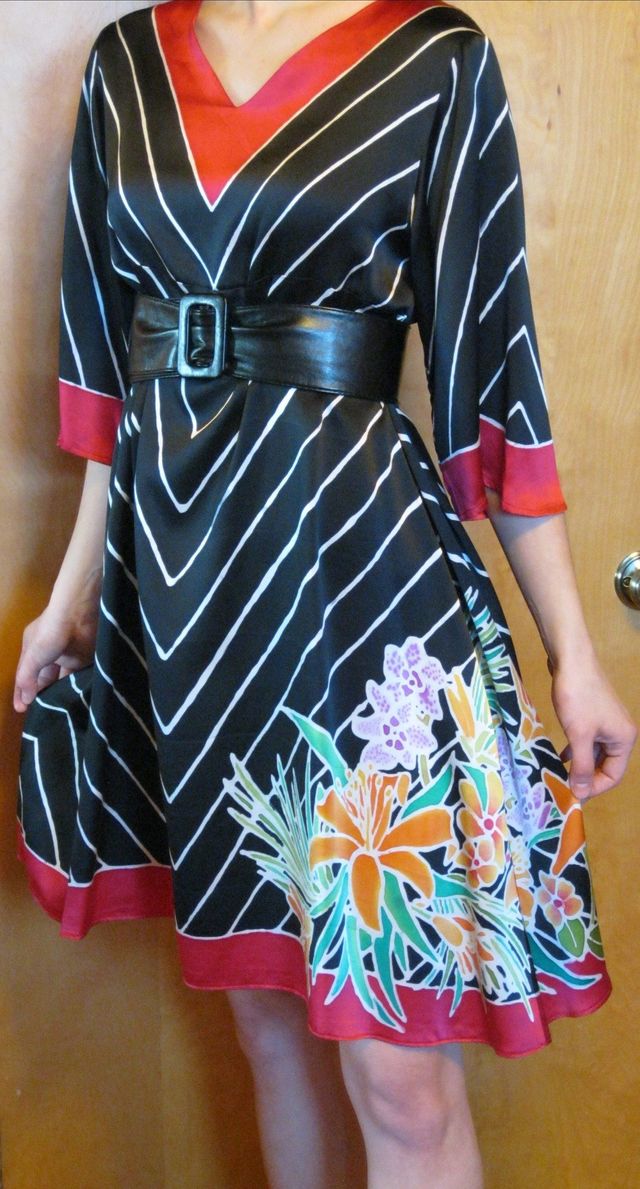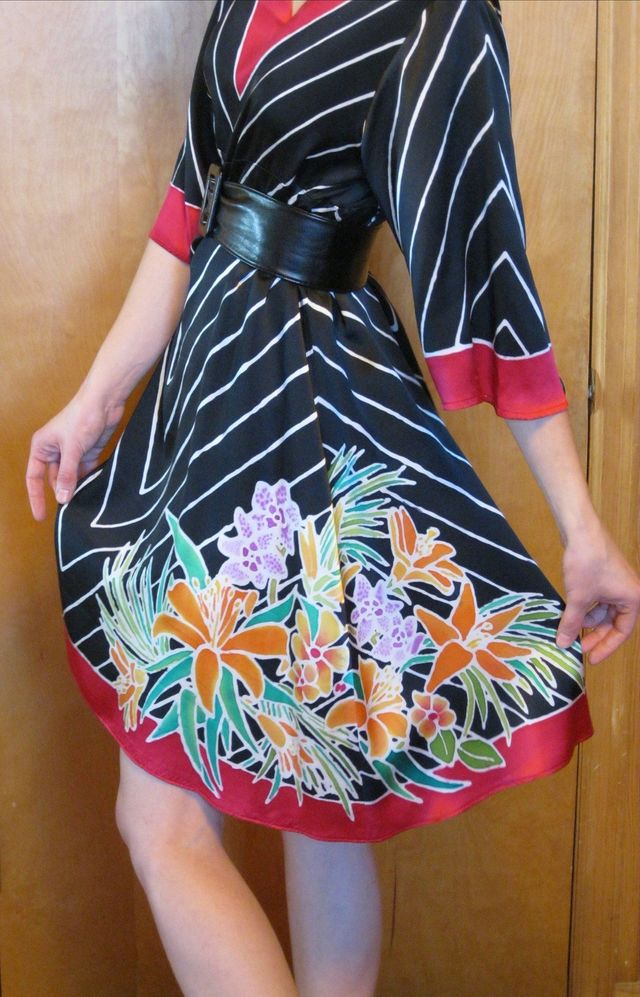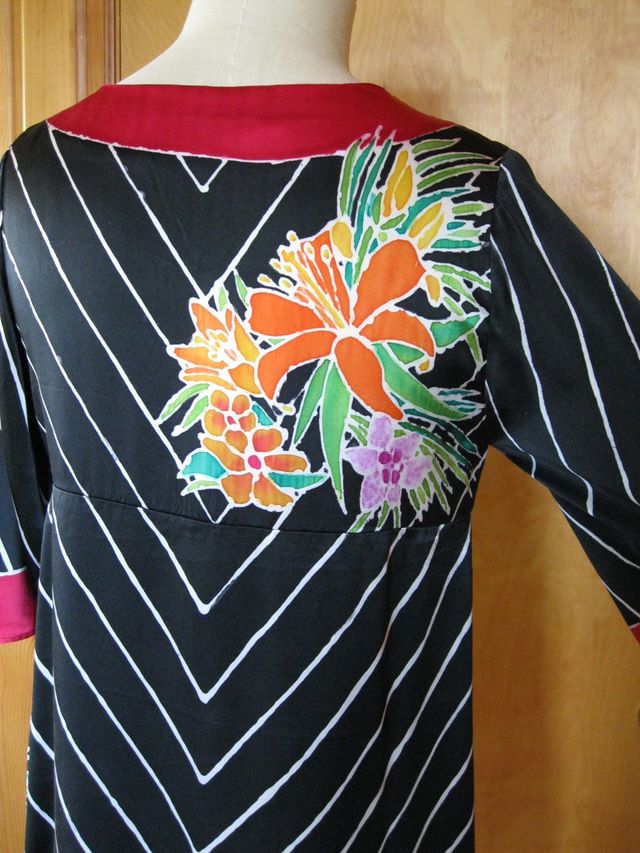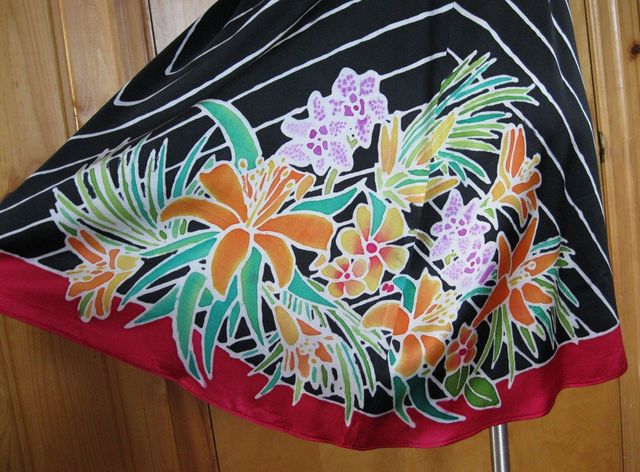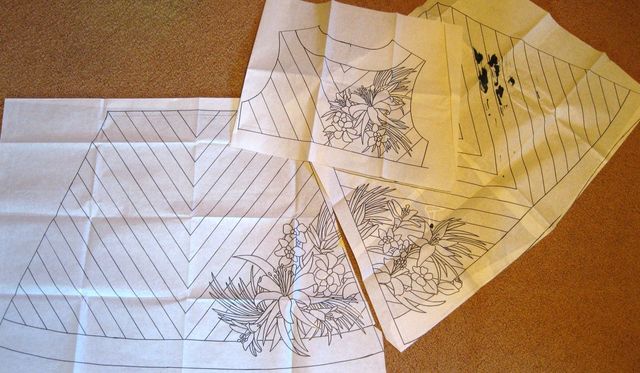 These are some pattern pieces I made for the dress and textile design.