Kelsey's Senior Cello Recital Gown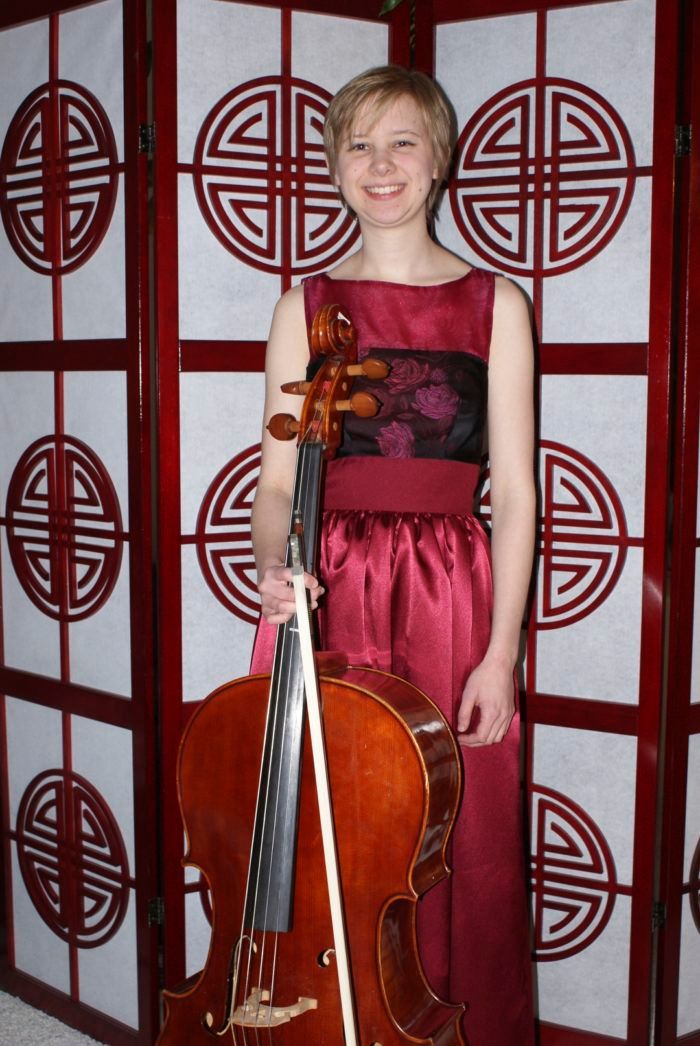 Kelsey's Senior Cello Recital Gown
My daughter Kelsey wanted a new gown to wear for her senior cello recital at Luther College. She wanted something elegant, but not too flashy – she didn't want it to upstage her performance – in a color other than black. Of course, it also needed to have a full skirt. She had seen some dresses with a strapless look but had a sleeveless lace overlay that went over the shoulders, so that was our starting point. But we were not finding any lace that she liked, so we decided to try looking for brocades; with the idea of making the main part of the bodice with the brocade and adding a sheer yoke over the shoulders instead of an overlay.
We chose McCall pattern # M6466, and using the overlay pattern piece with the strapless bodice piece, I drafted a yoke pattern to fit. Then I extended the short flared skirt to floor length.
The dress bodice is constructed of polyester brocade in black background with roses in plum tones, topped by a sheer, self-faced yoke of plum polyester crepon that we liked because of its shimmery quality. The main part of the bodice is underlined in silk organza, and supported with sewn-in boning. The bodice lining is the same plum polyester crepe-backed satin that is also used in the skirt. For the main part of the gathered skirt we chose the satin side, and for the midriff band we chose the crepe side, for a subtle contrast and textural interplay. The skirt is finished with a polyester lining and a hand-stitched blind hem. The closure is an invisible zipper at the underarm with two hooks and eyes closing the yoke at the top of the underarm.
The recital was a smashing success!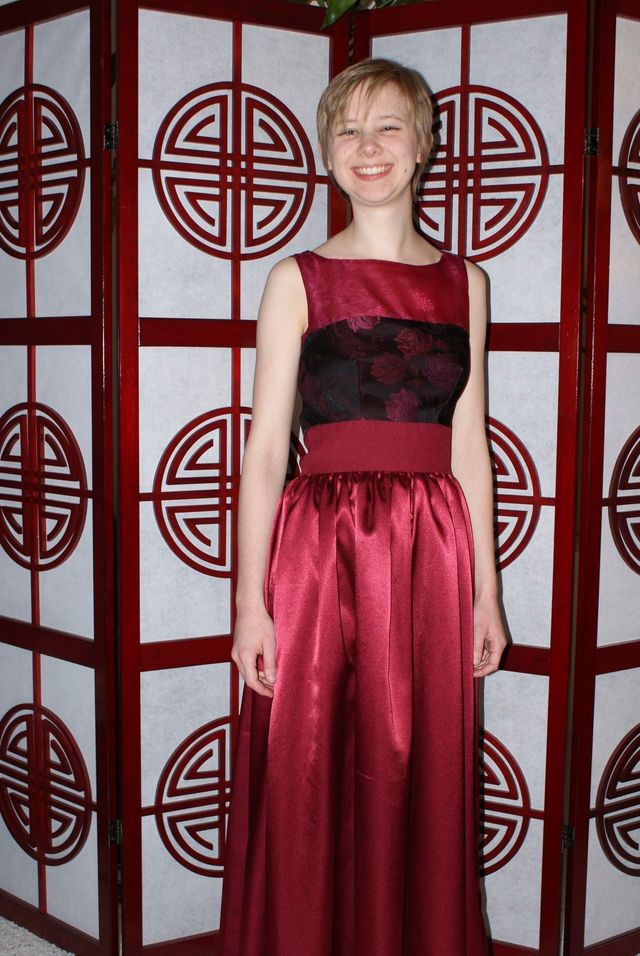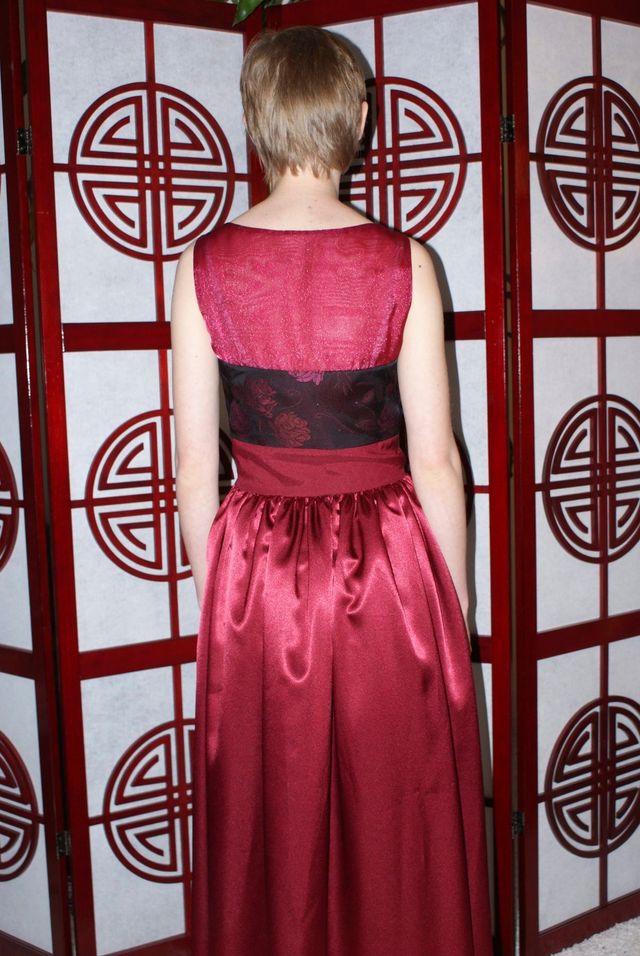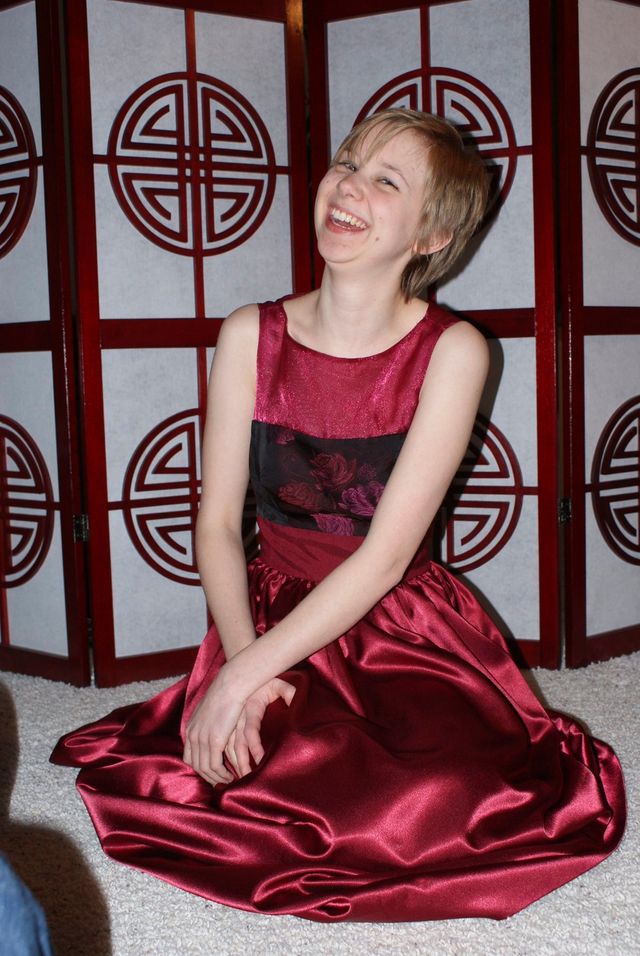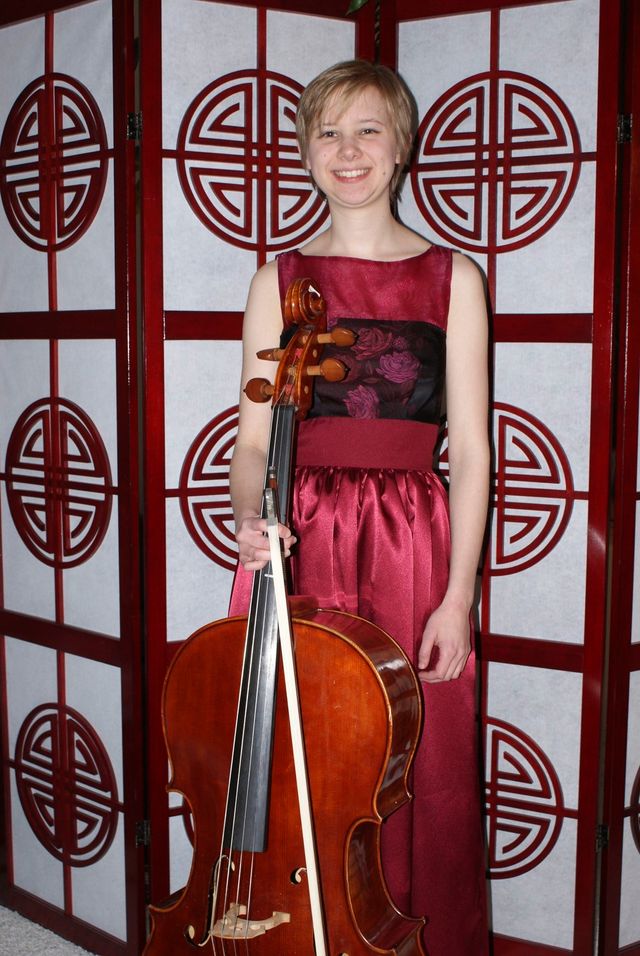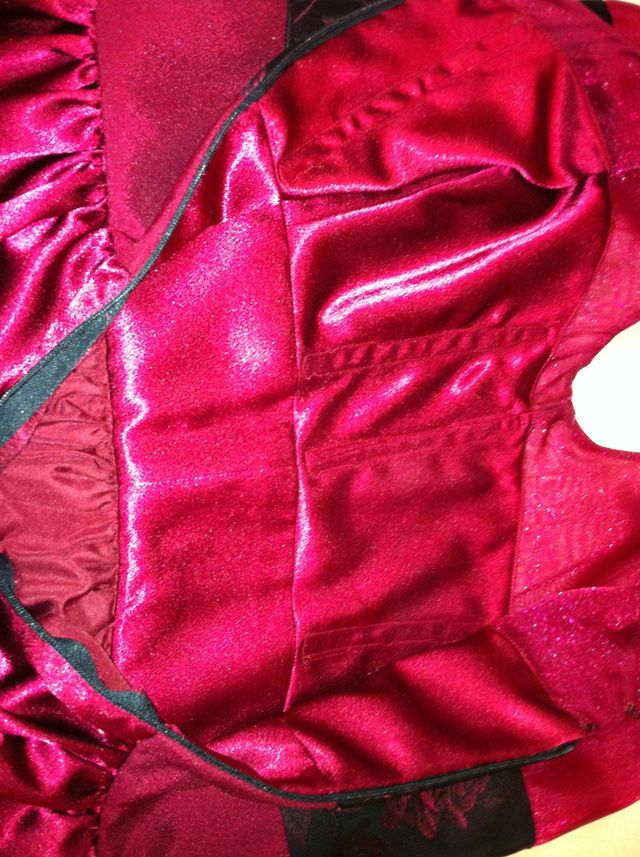 Interior bodice details, including yoke self-facing, understitching, lining, and boning