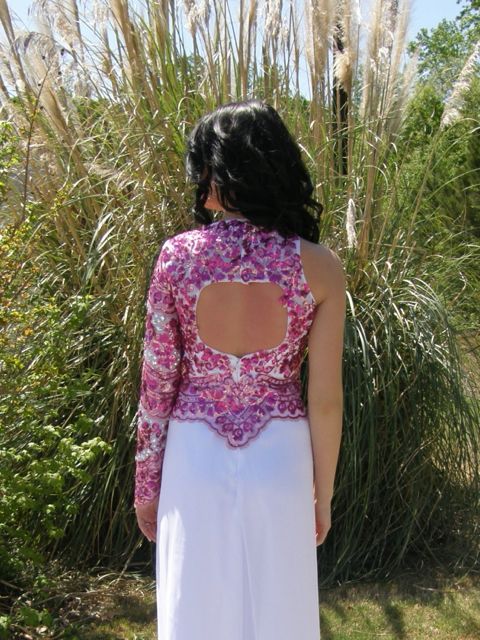 I love to dabble in Haute Couture techiques, I am by no means an expert.  This dress I created for my grandaughter's senior prom.  She gave me an idea of what she wanted and I went from there.  The fabrics I used were, sequined lace, crystals, satin, chiffon, and silk organza.  It took over 200 hours to create, but the look on her face when she finally put it on, made it worth it.  I cut the sequined lace into pieces and hand sewed (no glue) them on creating a zigsaw puzzle.  The crystals were put on with heat.  I used french seams, I made covered snaps, i put in a hand picked zipper and created bar tacks using thread. The bodice is lined, underlined, a long line bra sewn in and it fits like a glove.  The dress is beautiful and sparkles like a chandelier. Thank you for appreciating the love that went into this dress.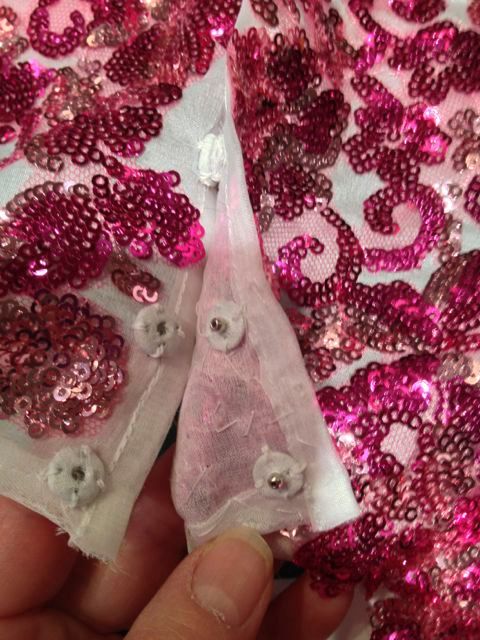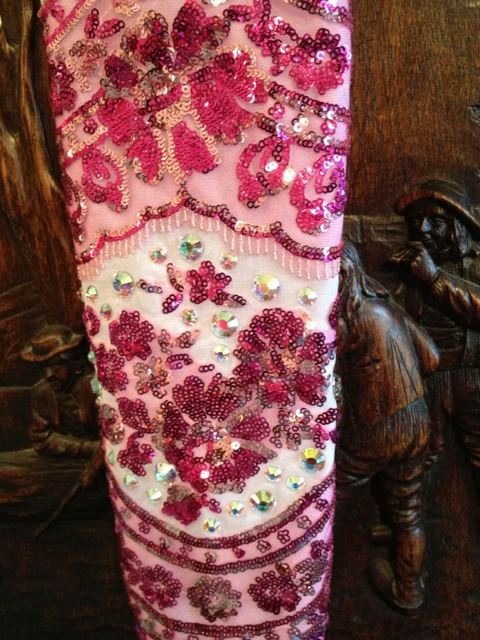 Sleeve details, created by cutting lace from netting, piecing it and hand sewing it on silk organza.  Crystals carefully placed to add more sparkle by using heat.  French seams were were used in construction. What isn't shown in the picture is the outside seam  that is partially covered with the sequin motifs to keep the overall view beautiful.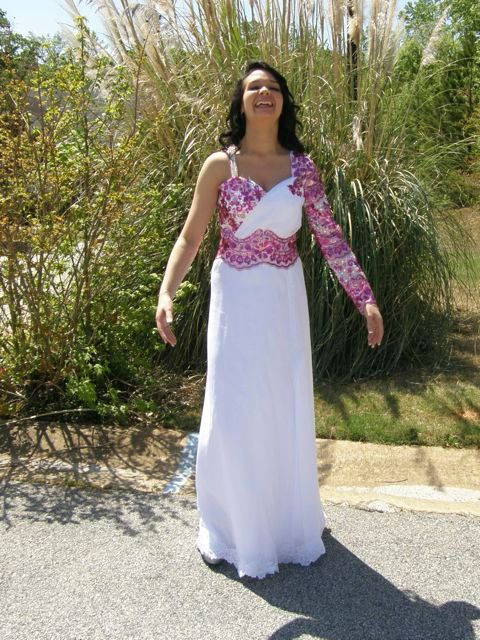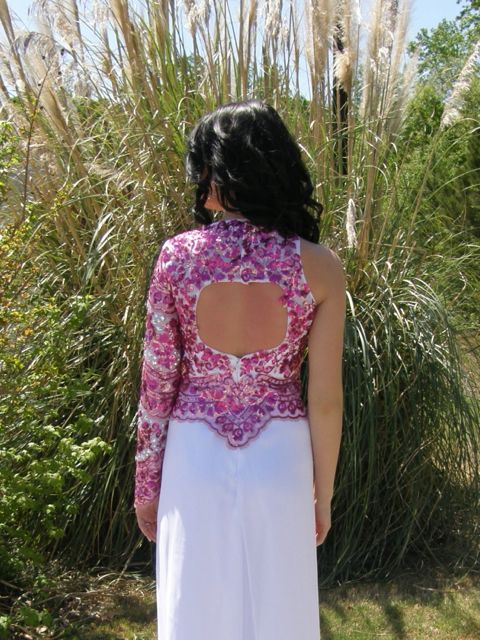 Back details with a hidden hand picked zipper and snaps. The back fits snug without any gaps, and still allows movement and is comfortable to wear.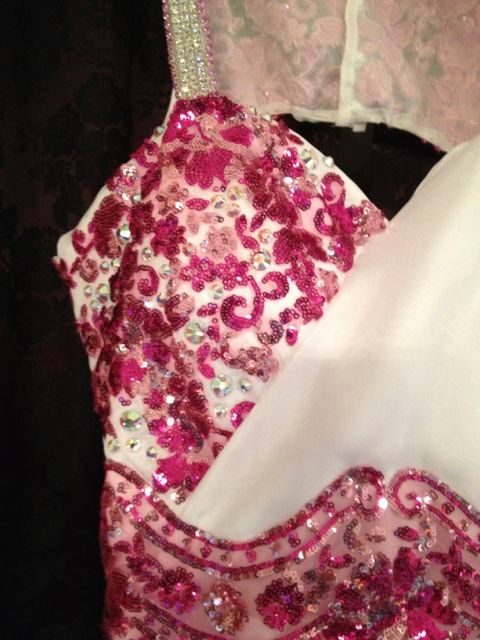 Bodice showing all the hand sewn lace motifs and crystals.