Sparkly Jacket from vintage pattern by Chanel
I made this jacket from a 1962 pattern that is the only officially-licensed jacket pattern ever authorized by Chanel. The jacket is made of wool boucle with shiny silver threads woven throughout (hard to see in the picture, but sparkly in person) silk crepe de chine lining from Carolina Herrera, and an underlining of silk organza. It was made using the vintage instructions that came in the unprinted pattern, along with haute couture techniques learned from Susan Khalje's classes. The boucle fabric was quilted to the organza underlining, then, the crepe de chine lining was hand-sewn on. Threads from the boucle were added to the trim, then the buttons, button loops and trim were also hand-sewn on. A chain was added as well. You can find details of the construction and pattern on my blog, JetSetSewing.com.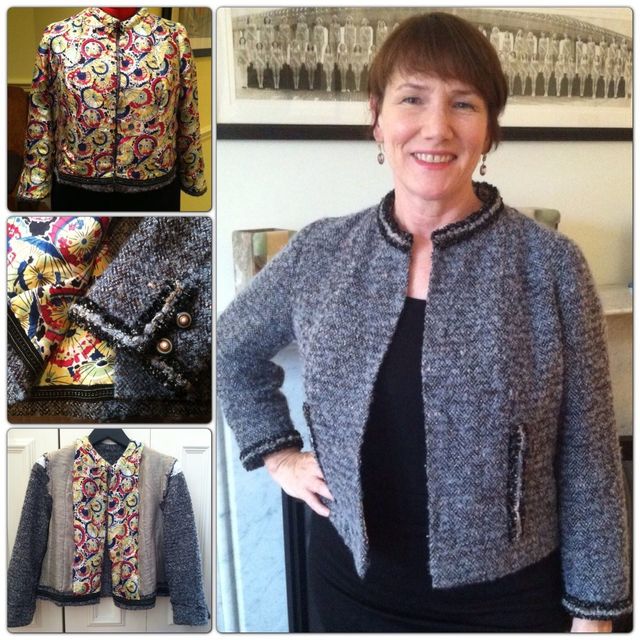 Sparkly jacket from official Chanel pattern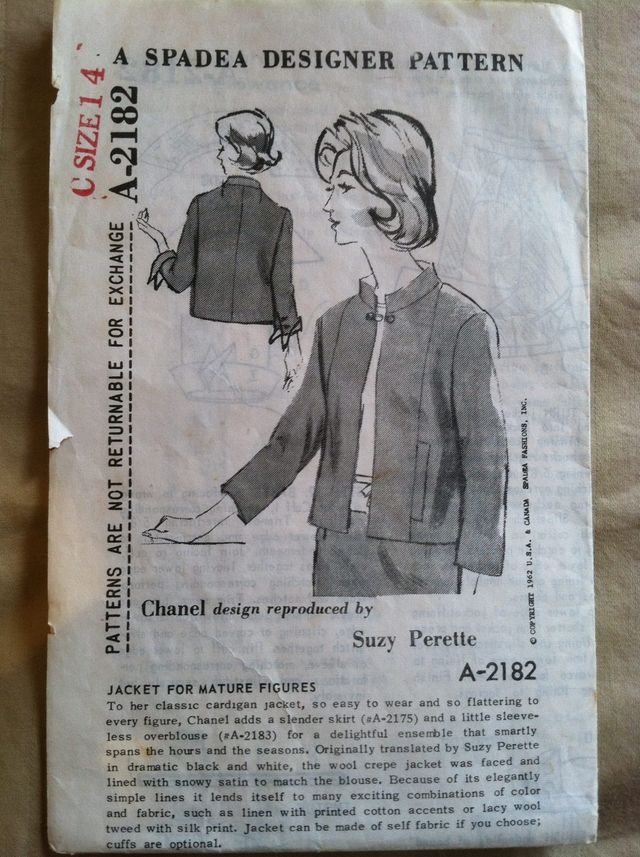 1962 Chanel Jacket pattern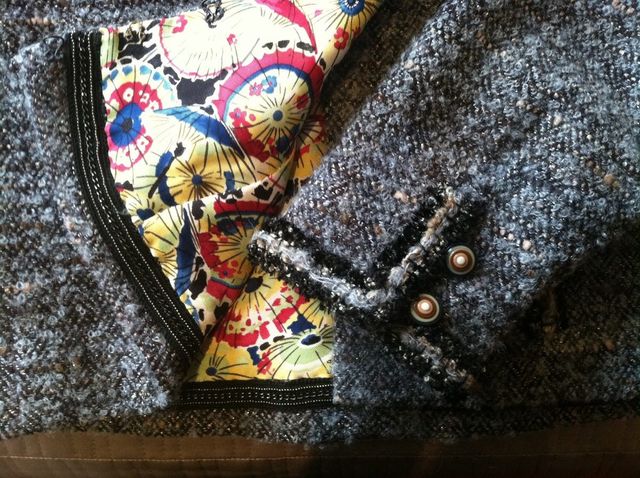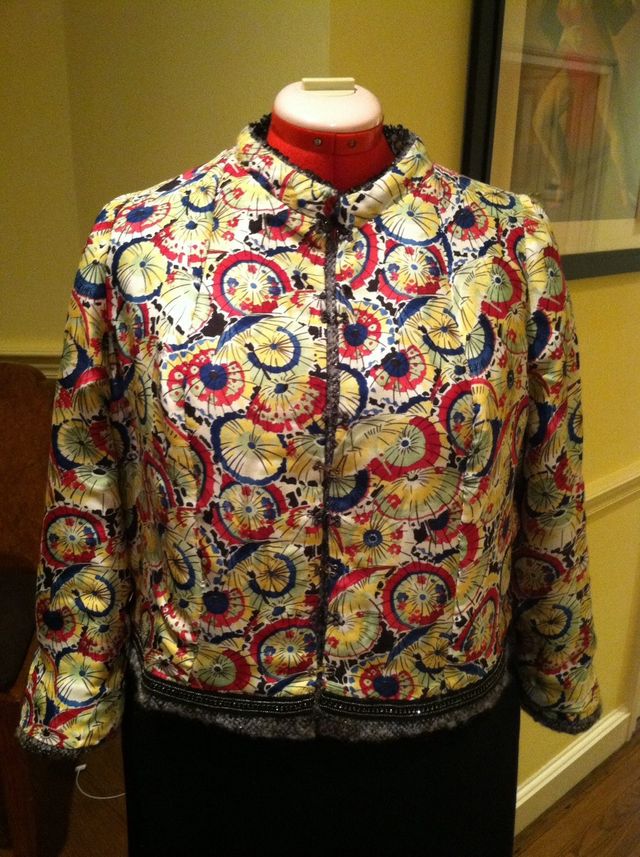 Silk Crepe de Chine lining hand-sewn on, covering the quilted silk organza underlining.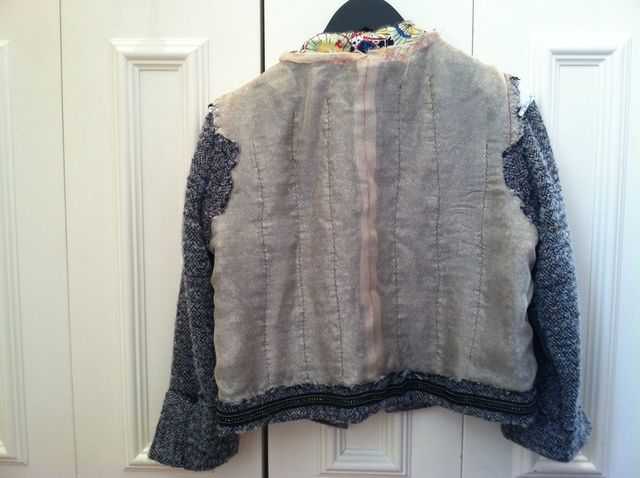 Organza underlining quilted to fashion fabric, seams finished with hand catch-stitching, sleevehead added to sleeve caps.