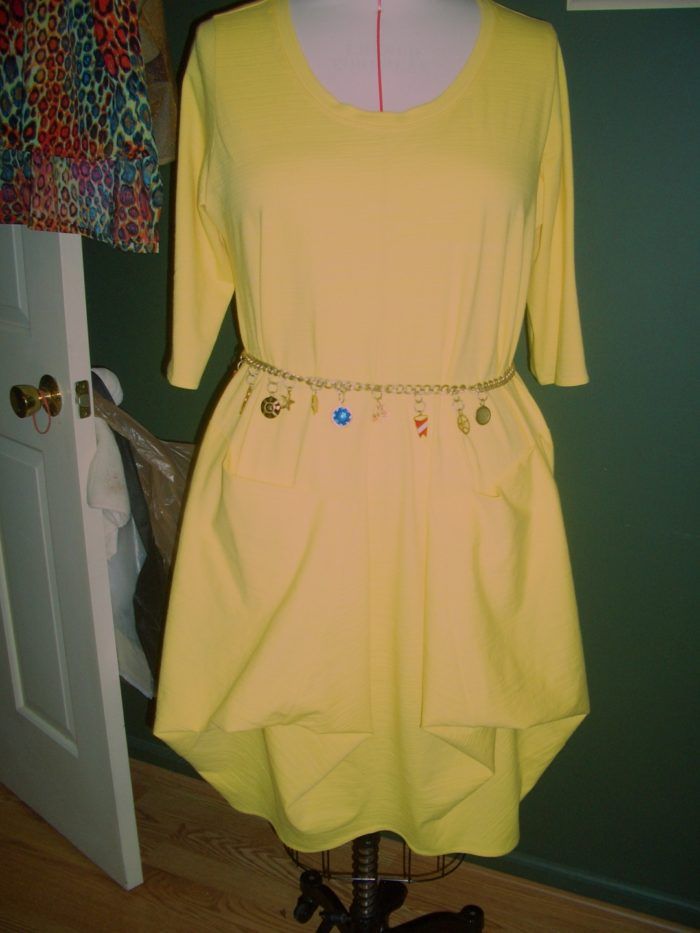 I have been sewing all my life, practically, starting with I was eight.  I mostly enjoy couture projects, and have benefitted tremendously by taking classes from Susan Khalje and Kenneth King.  They have brought my sewing to a entirely different level, and I love it.  I sew for myself and my daughter and granddaughters on occasion.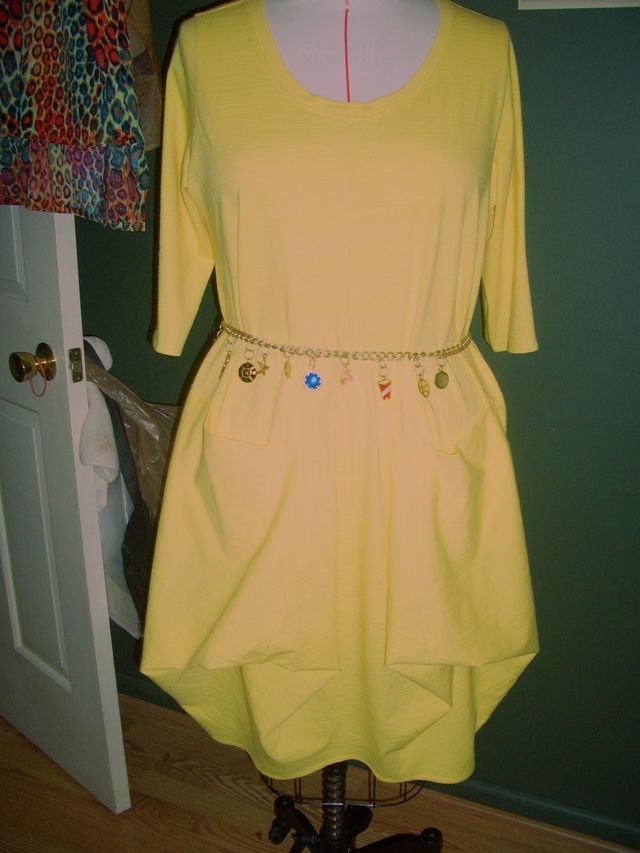 Taking a Vogue pattern and making it in a stretch, lightweight knit.  Add a belt and a summer sundress is complete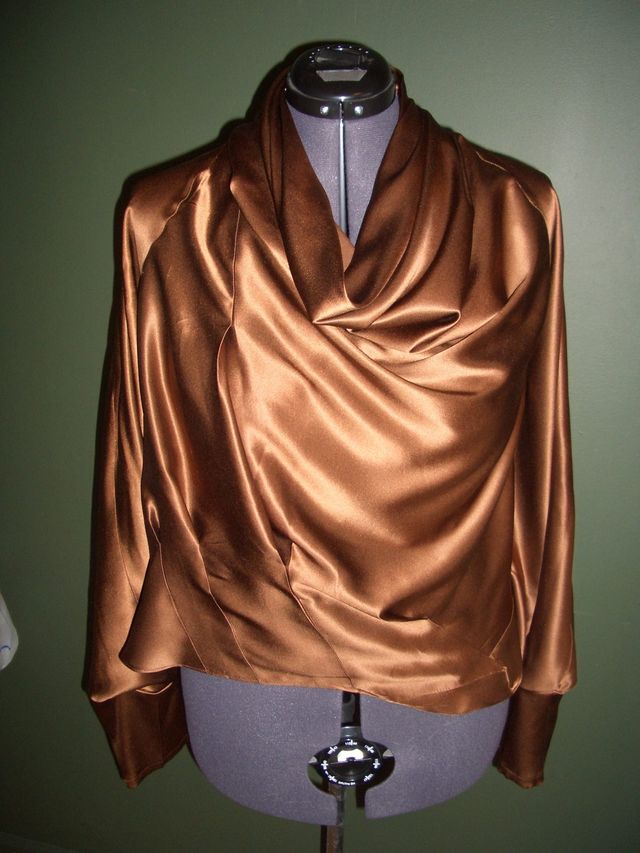 Made of chocolate charmeus.  A Vogue Donna Karan pattern.  Lots of pleats and twists and a real challenge to make but well worth the effort.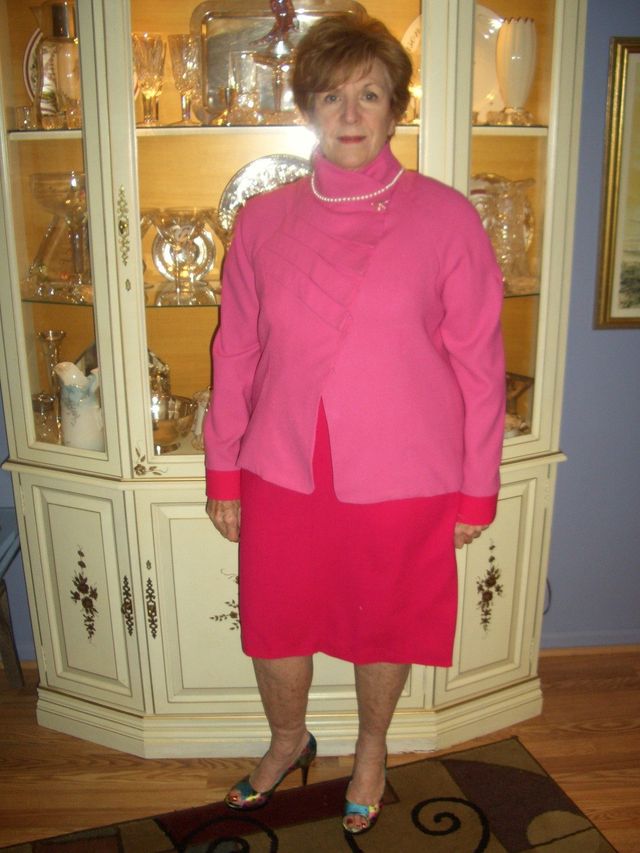 Wool Silk suit made for my daughter's wedding.  I had help redesigning the jacket lapel with the pleats.  However, once Rhonda Buss showed me how to add the pleats, the entire thing went together easily and quickly.  You can see how she did it on her sewing blog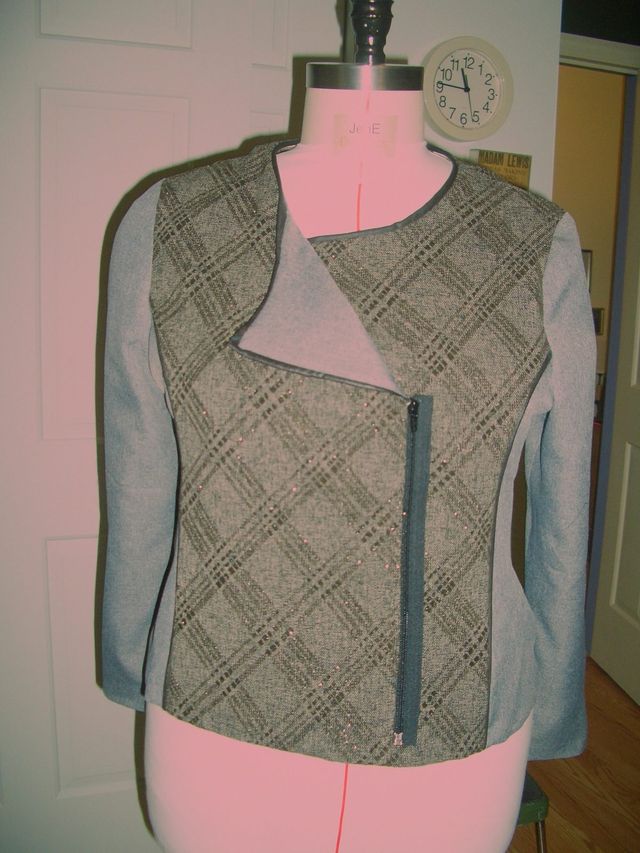 A very uneven plaid wool that I corrected by adding a solid color where it was impossible for me to match all directions of the plaid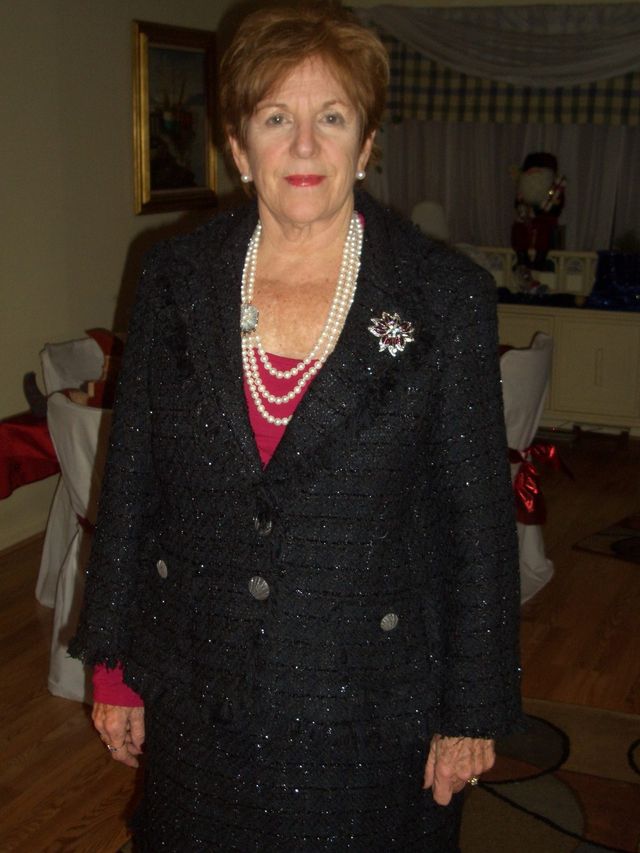 A Chanel style suit made from Chanel fabric.  Kenneth King and Susan Khalje helped me put this suit together in a class I took of theirs in Baltimore.  The best trick I learned with this suit was how to add fringe to make it a bit thicker, and how to perfectly match the subtle plaid