Charming Cleo: A "Shining" Star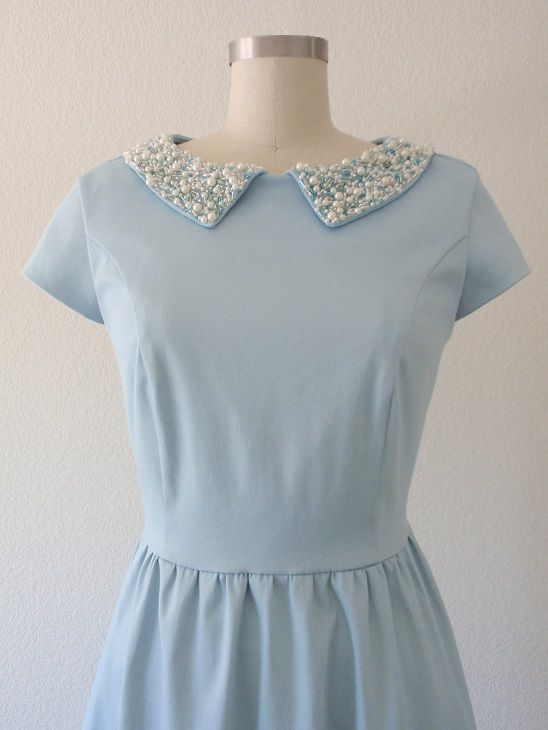 Style takes time to develop. What I've learned over the years is that less is more (in most cases, anyway). The same can be said for good design. Oftentimes, we're overwhelmed with options–to the point of distraction and confusion. I appreciate all the bells and whistles that are expected with special occasion pieces, but I tend to gravitate towards pieces where one element is the star–fabric, print, embellishment, tailoring, etc. This dress is a study in acheiving one focal point: the collar. I took a classic, flattering silhouette and thought about ways to make it special and unique while incorporating a little sparkle. I tested different things–cutting the collar out of a sequin mesh, embellishing just one spot on the collar, drafting a pattern of beadwork that was more "orderly"–but in the end I went in a slightly different direction. What makes this unique is that it's a little unexpected–the glass and pearl beads are all applied by hand in a random, unplanned way. The various sizes, shapes, and textures of the beads reinforce that idea.For this project, I used my favorite fabric, cotton sateen, and fully lined the dress. The dress features a fitted bodice with cap sleeves and gathered skirt with side seam pockets. Back zip. Design, pattern, and construction all done in my studio.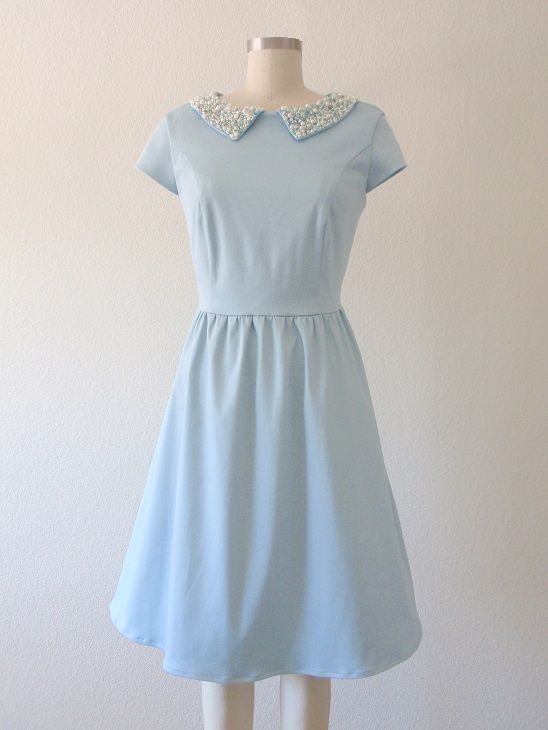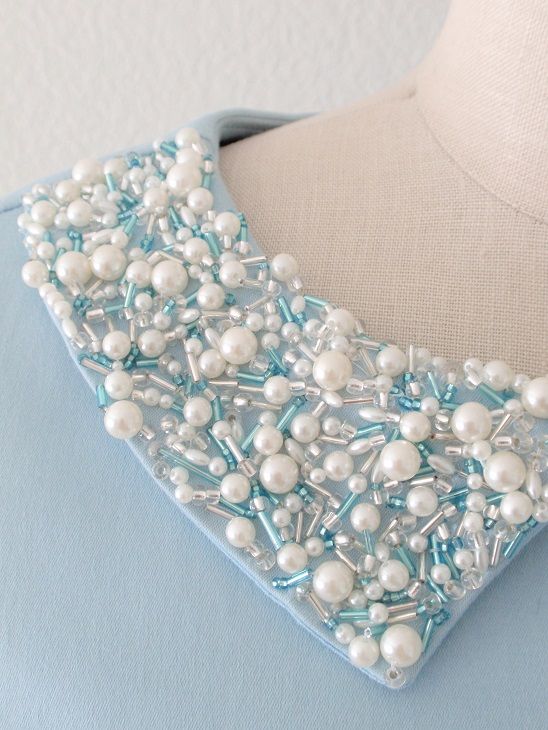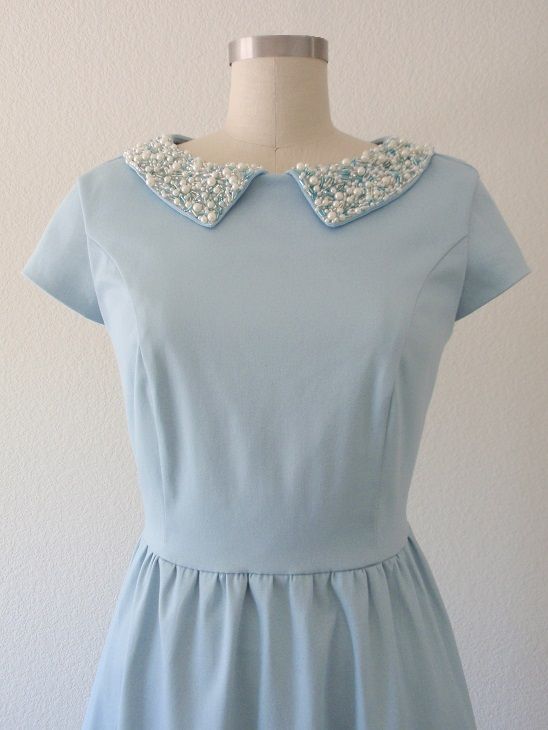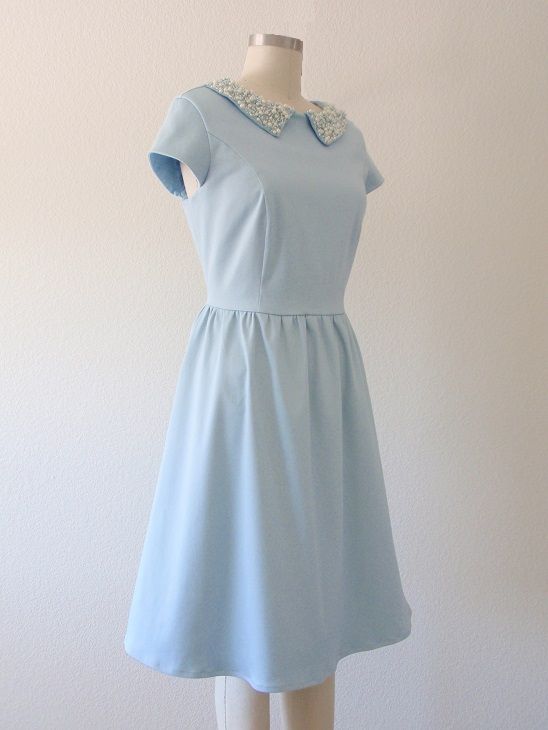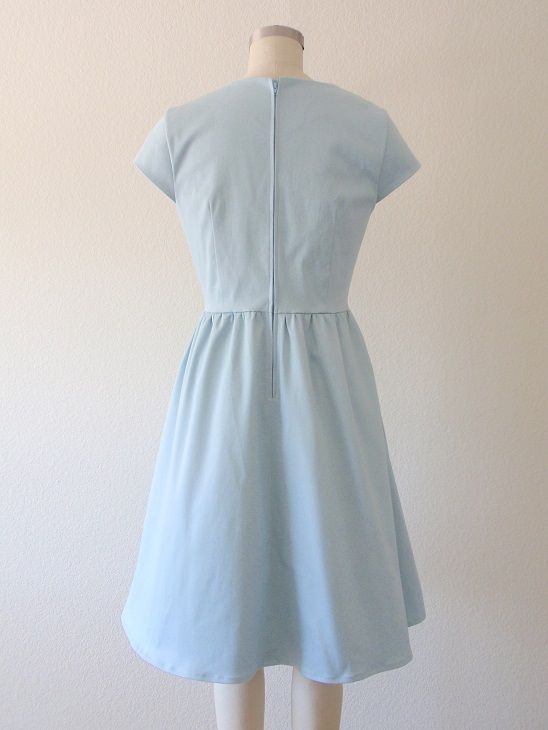 Get the latest including tips, techniques and special offers straight to your inbox.