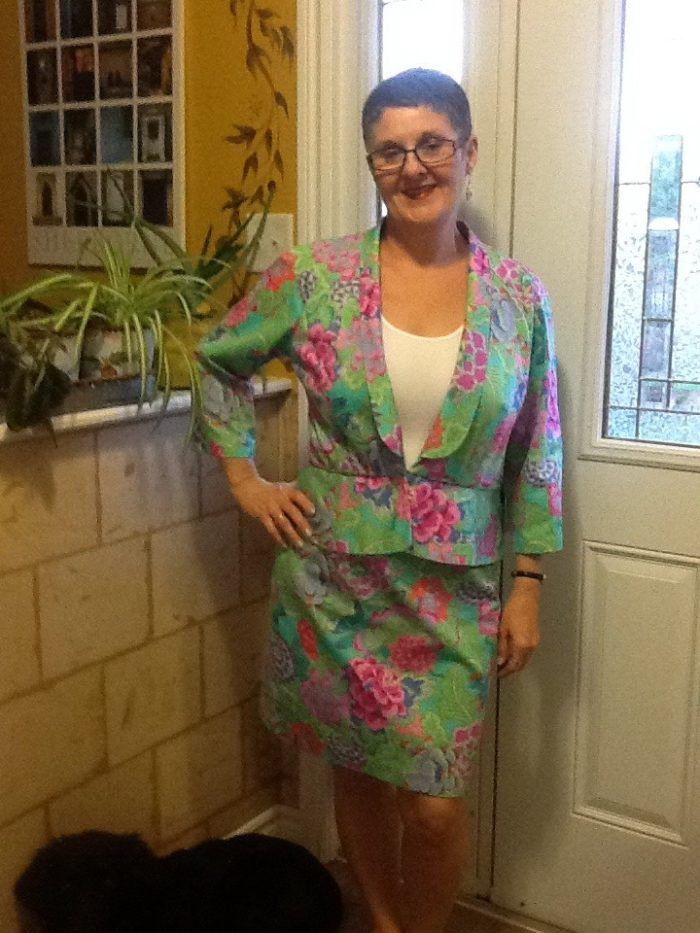 Floral print medium weight cotton jacket with lapel collar and flattering peplum waist. Jacket unlined and all seams bound with seam binding or hemmed under for a clean look. Hook closure at waist .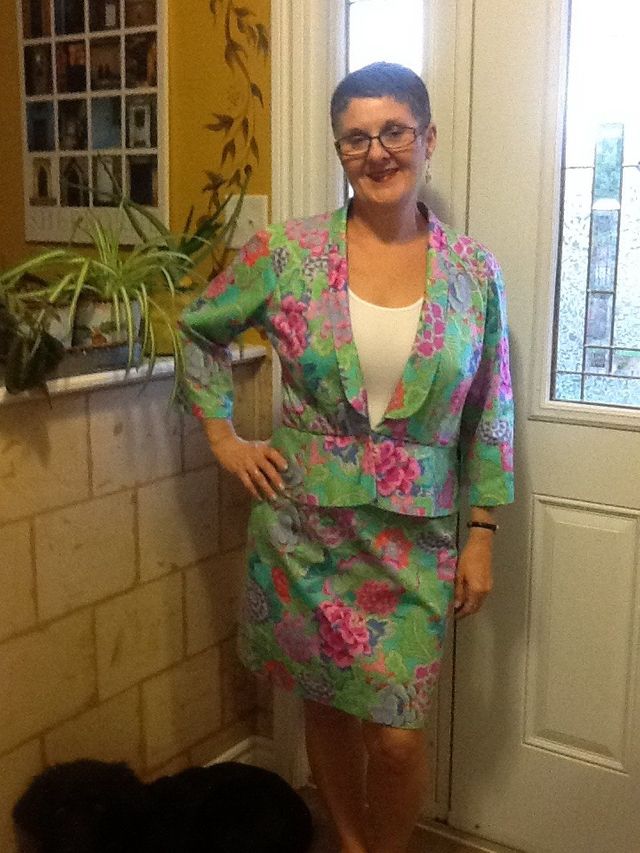 Bright floral jacket and skirt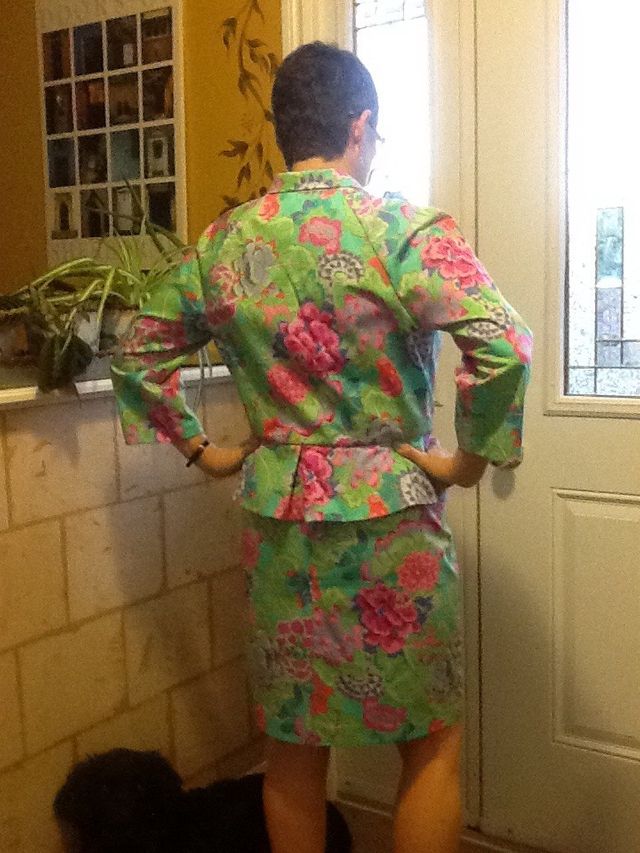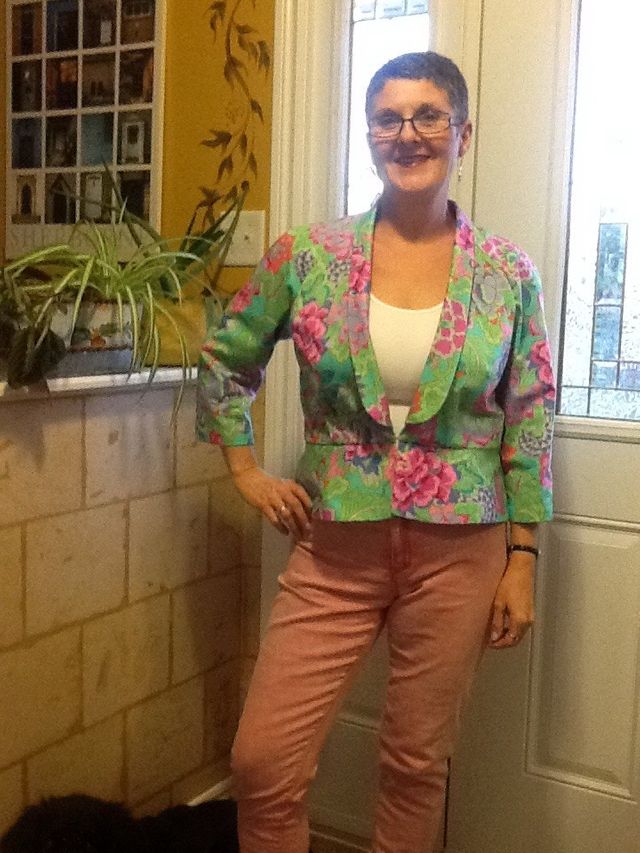 Jacket paired with purchased jeans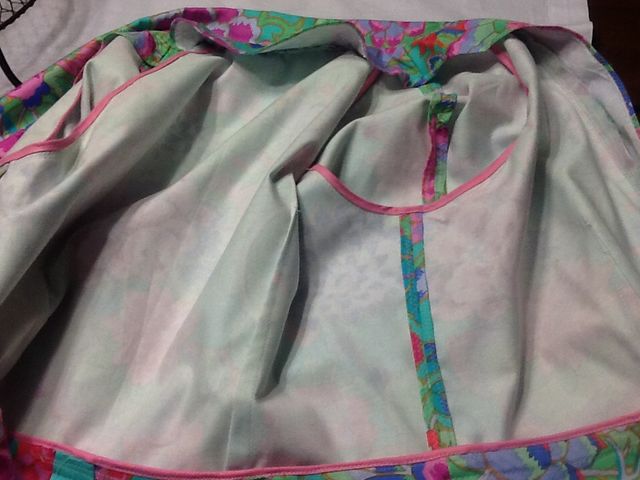 underside of Jacket showing seams finished.