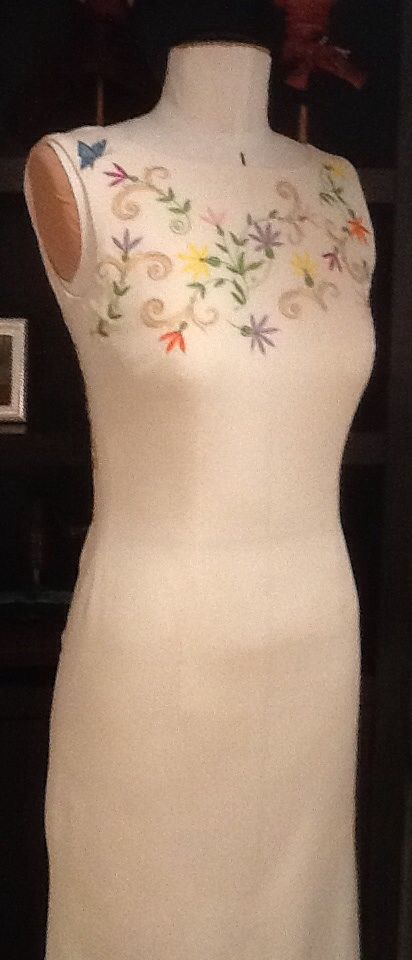 This was created to wear to a semi-formal beach wedding. The bride requested all guests wear white; her bridesmaids were outfitted in hot pink. Although the ceremony was beachside, the reception called for semi-formal attire.
I created a version of the Dior design worn by Nicole Kidman some years ago.  I thread traced the seam lines into white 4 ply silk crepe and embroidered floral designs on the front in multiple hoopings on my embroidery machine. Silver metallic mesh was positioned on the back and I printed templates of the embroidery designs on transparent film to finalize the design. The embroidery designs were placed to create a picture frame effect around the metallic mesh.
As this was to be worn in the tropics, I chose a fine Swiss cotton jersey for the lining. This was comfortable to wear and provided opacity so that the hot pink skirt lining did not show through. 
More details can be found on my blog: cloningcouture.com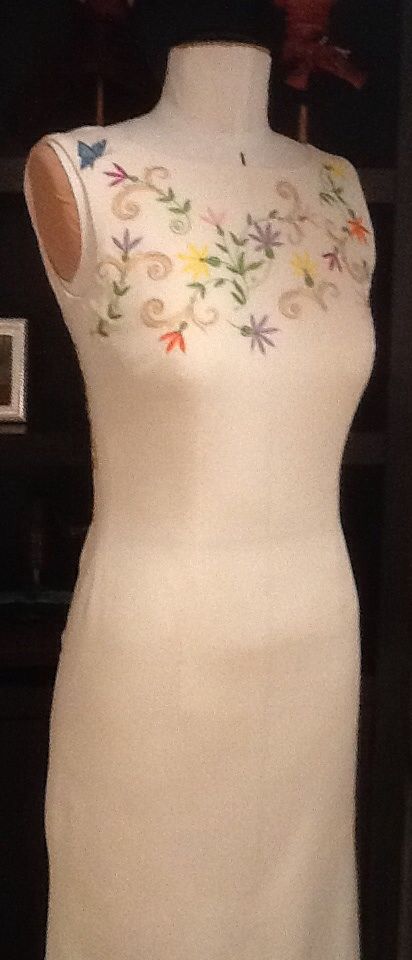 Dress constructed using 4 ply silk crepe. Zipper installed in side seam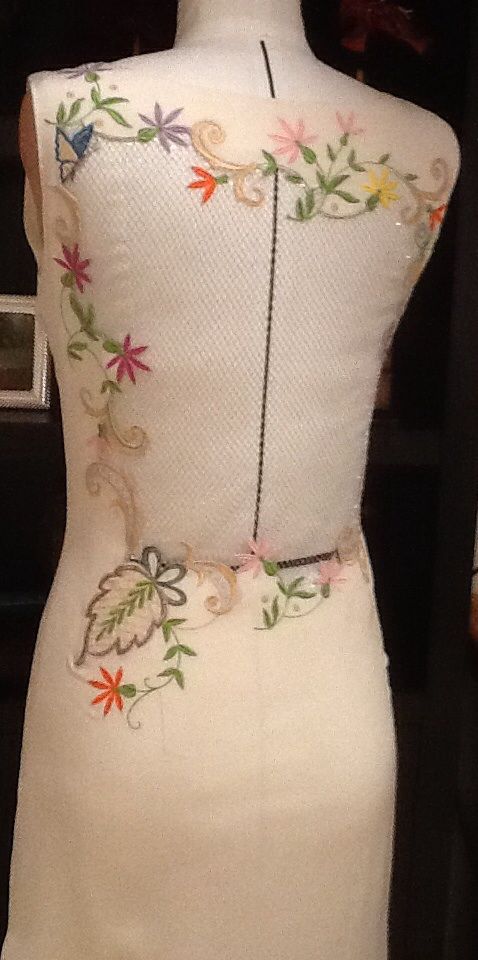 Back view showing metallic mesh surrounded by embroidery.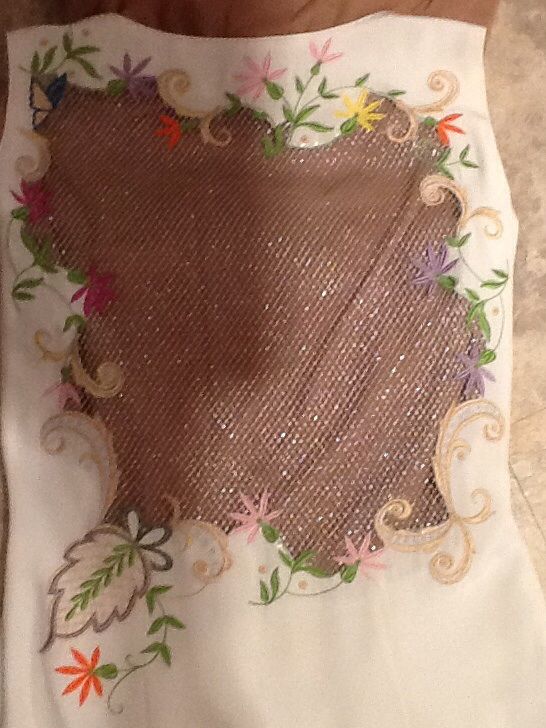 Another back view with skin toned fabric under the cutout back.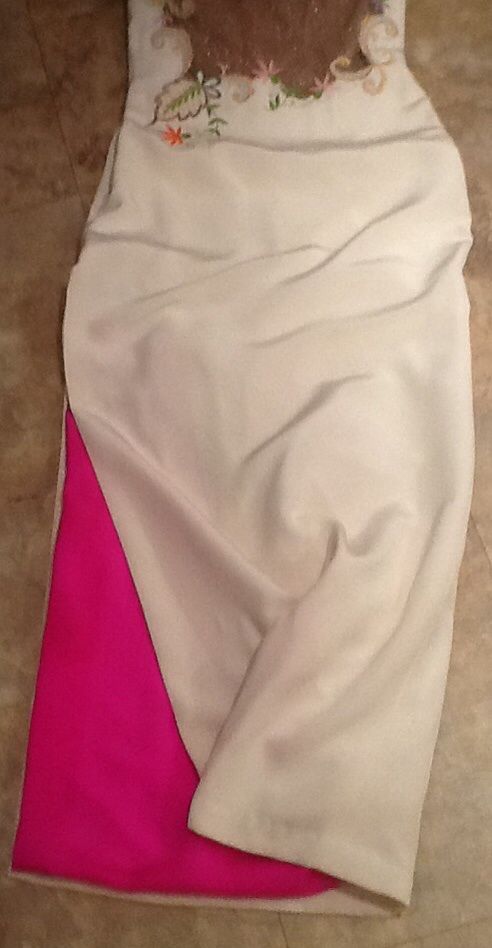 Flash of hot pink lining inside skirt