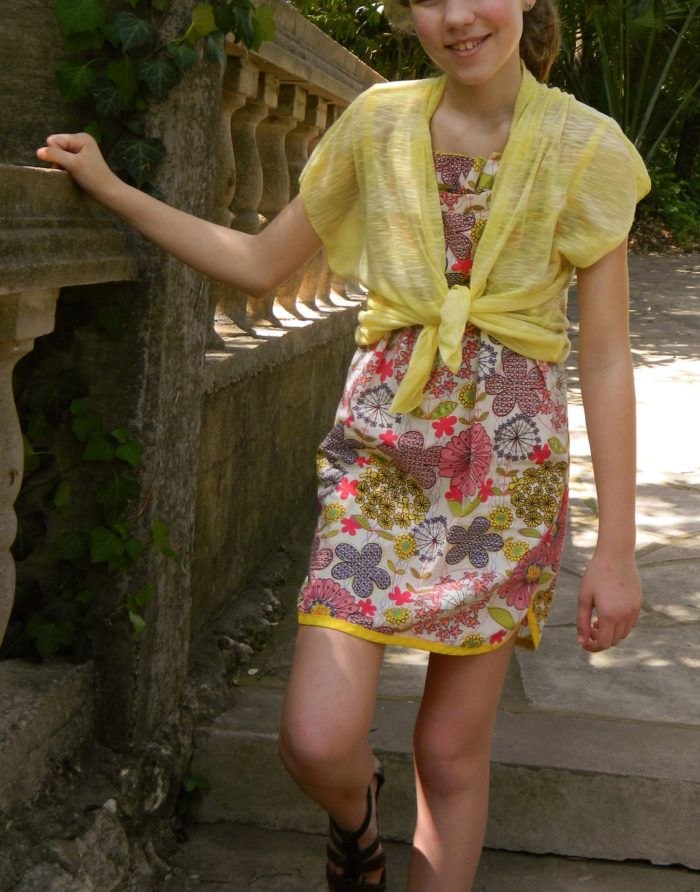 Middle school fashion is tough enough: it seems like you have to satisfy everyone else's criteria (school, parents, the other kids); your body is changing every day, so you're never sure how things will feel or look; and you just want something comfortable & stylish that reflects YOU. Then you discover that your scoliosis has gotten worse, and now you need to wear a Boston brace 20 hours a day to straighten your back. Overnight everything is all wrong: your clothes are all too tight or reveal too much – there's no overlooking that brace.
Nevertheless, you are brave; you will face this thing head on: you will… GO SHOPPING! Where… you find the jeans are mostly low-cut – without a hipbone to hug, they slide right off the slippery brace. The pants that fit your brace's large waist sag around its small hips – and at the very bottom, where your own extra-small bottom sits, it looks like you have no bottom at all! Up top is not much better; the brace doesn't add much girth, but it does stick out, especially when you lean over. Let's face it, you have weird proportions, new angles, and ready-made is definitely NOT ready for YOU!This is the dilemma my daughter has been facing this year. Lucky for her, right now is actually a good time, fashion-wise, to wear a brace — tops are longer & billowy; scarves, cardigans & vests are in style. If we could just resolve that problem of her pants sliding off, she could rock a look like nobody's business. Her luck continues: her mom can sew!
This simple & slim spring shift, of brightly printed stretch cotton, features gathers that accent the neck and shoulders. A pleat at the back allows plenty of ease for the back brace. For added pop, I added bias trim to finish the hem, armhole & neck edges. One problem I've encountered with some women's patterns is that the necklines are too low-cut for the younger, developing figure. To overcome that problem, I inserted a fluttery, gathered flounce at the neckline to fill in the too low neckline, echoing the other accent gathers.
To make the cardigan, I adapted the jacket pattern included in this pattern. In my version, which uses only 1 yard of fabric, I shortened the sleeves, eliminated the center back seam and reworked the lapel piece into a shawl collar. I made it up in a yellow slub-striped poly/rayon sweater knit, creating a gossamer thin spring topper. Soft, loose and drapey, it can be worn in different ways and helps to conceal the back brace.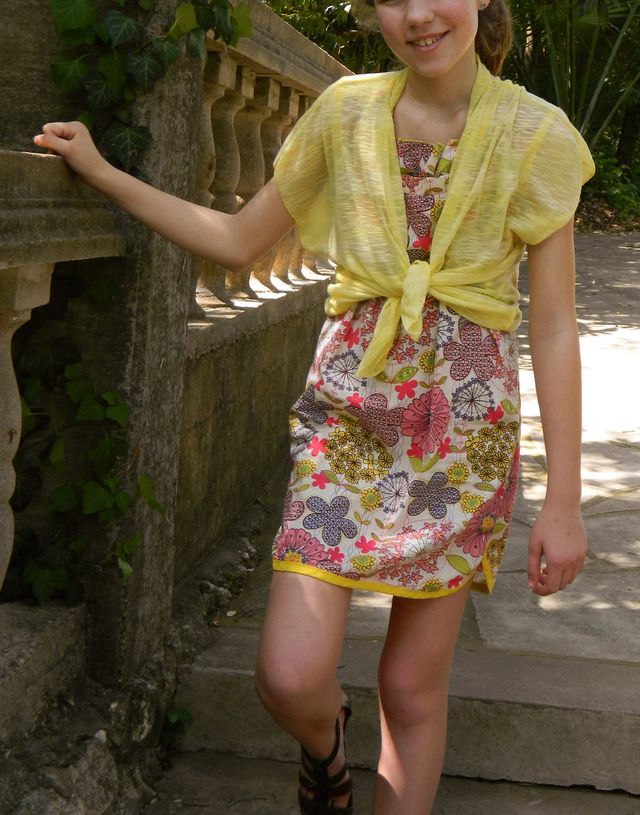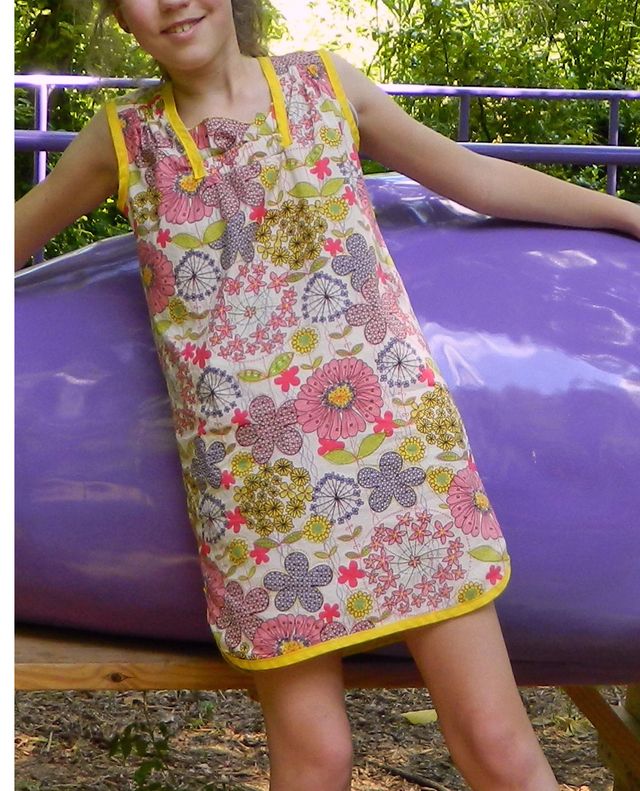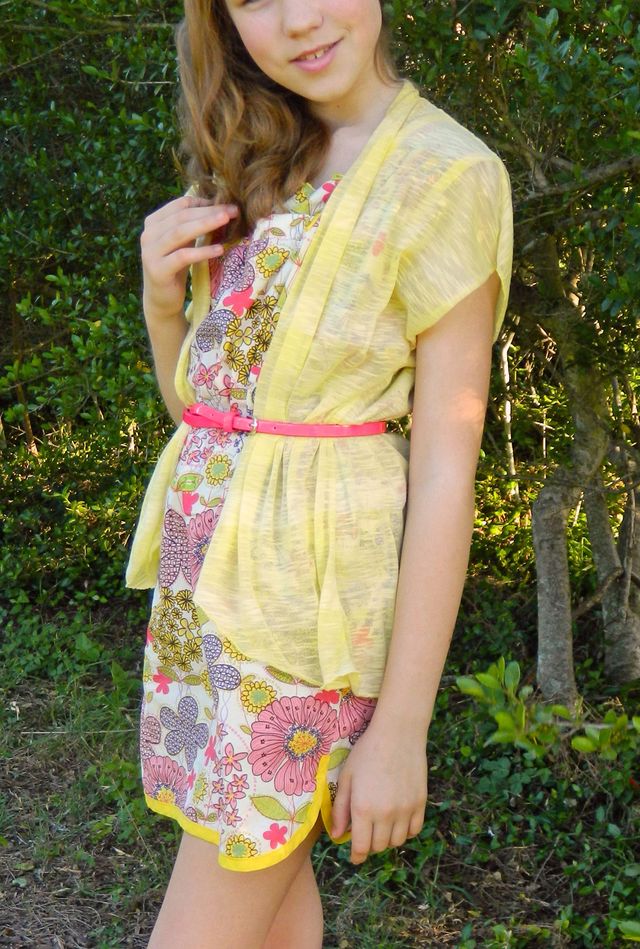 Another way to wear the cardi (with purchased belt)