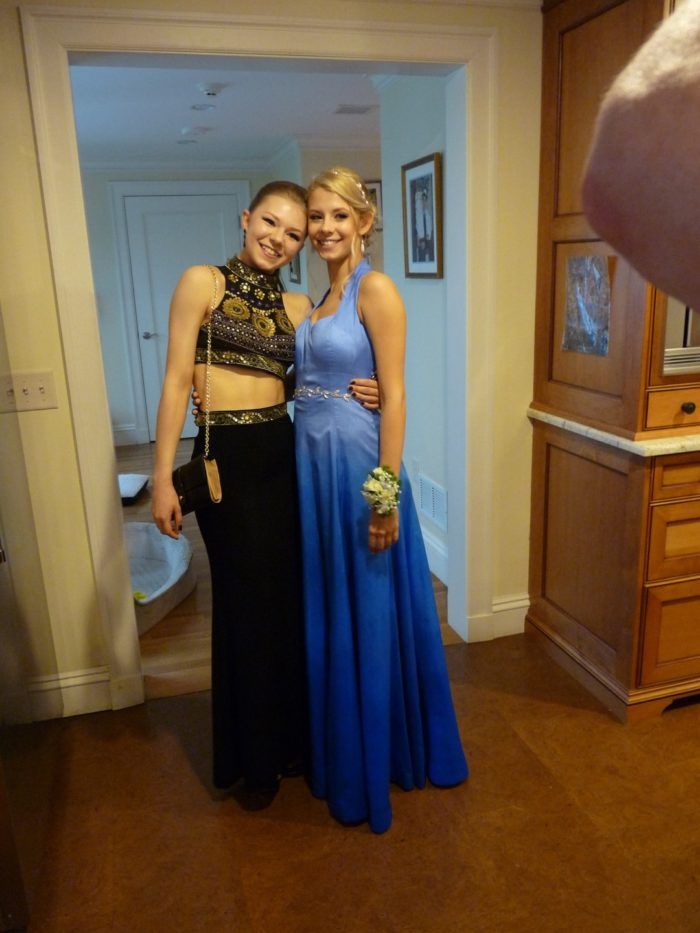 I have twins girls and made a prom dresses for each.  They both have very different tastes; the two piece black dress ismade from black RPL with an embellished bodice.  The blue dress is made from ombre dupioni (very finely woven and drapey) with a rhinestone band embellsinment aobe the waist.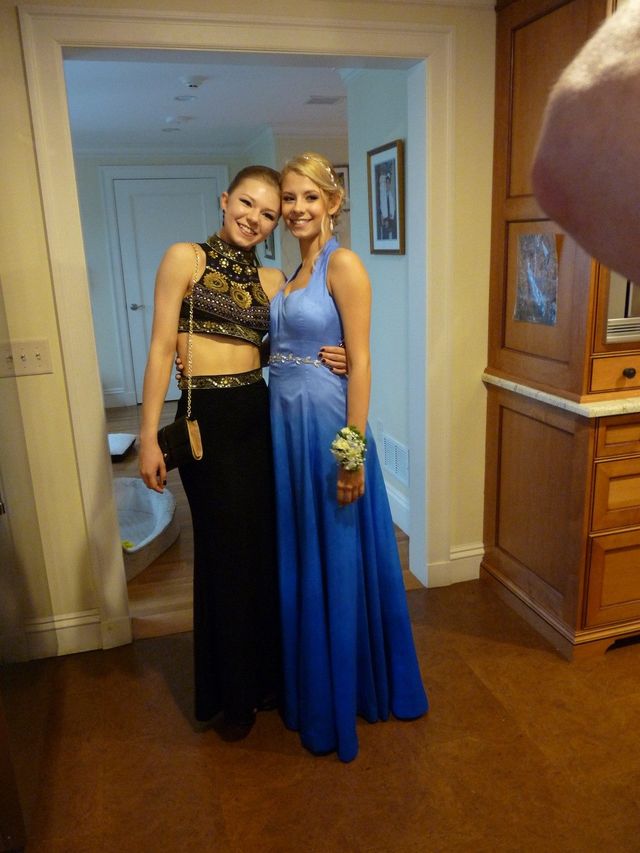 My twin daughters drssed for prom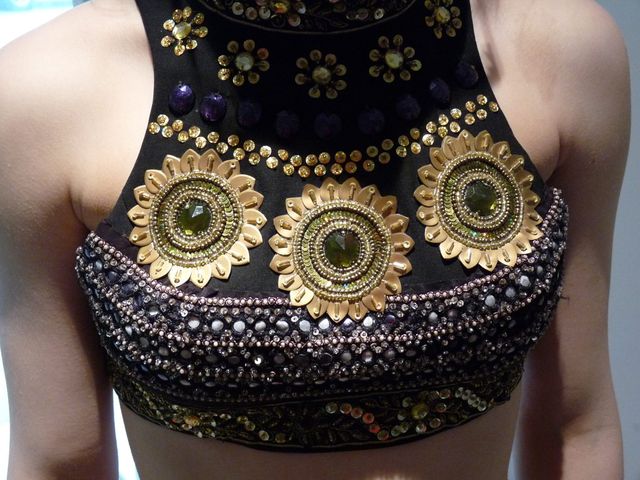 Detail of the beaded top. The embellishment is the border froma beaded vintage sari,  beaded trim, medallios, sewn on jewels and some handed stiched sequins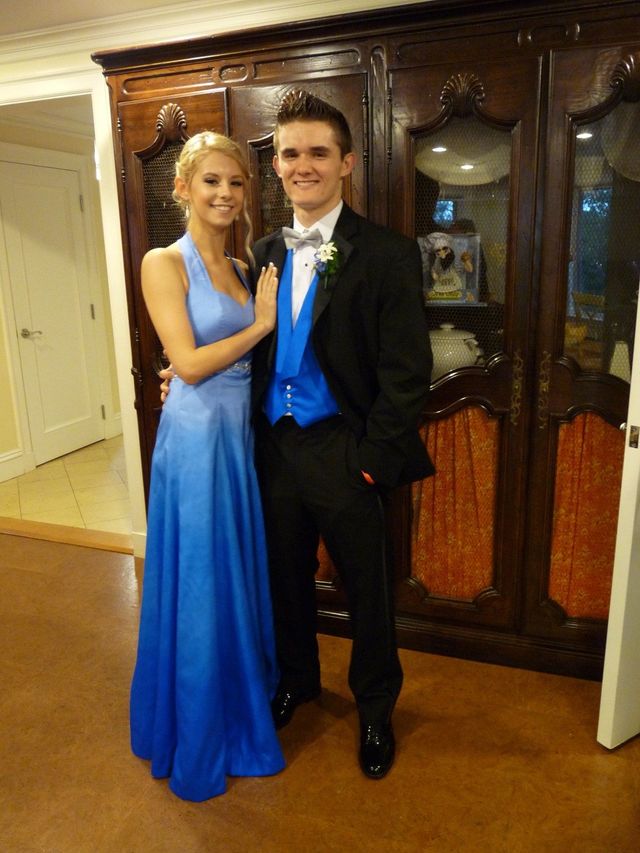 I also made a matching vest from the same ombre fabric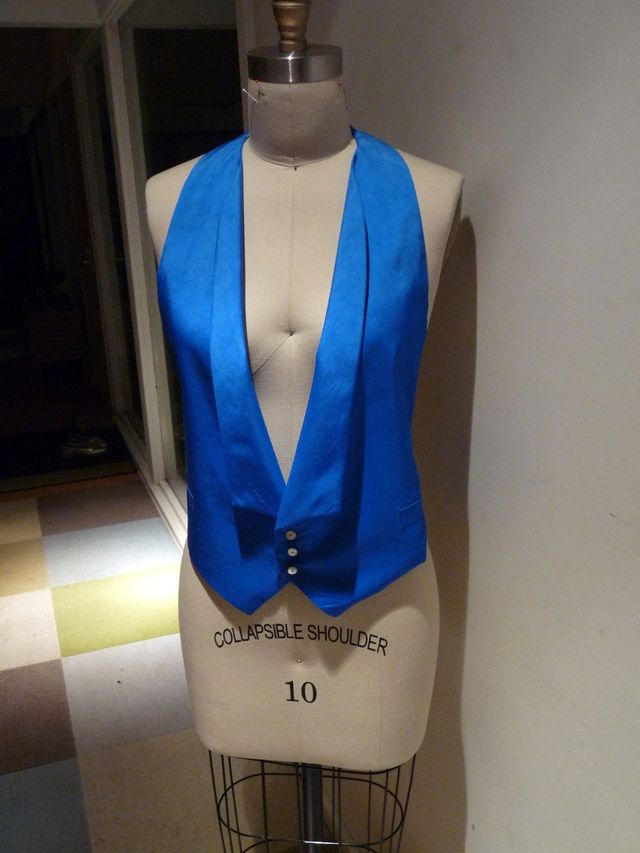 Get the latest including tips, techniques and special offers straight to your inbox.