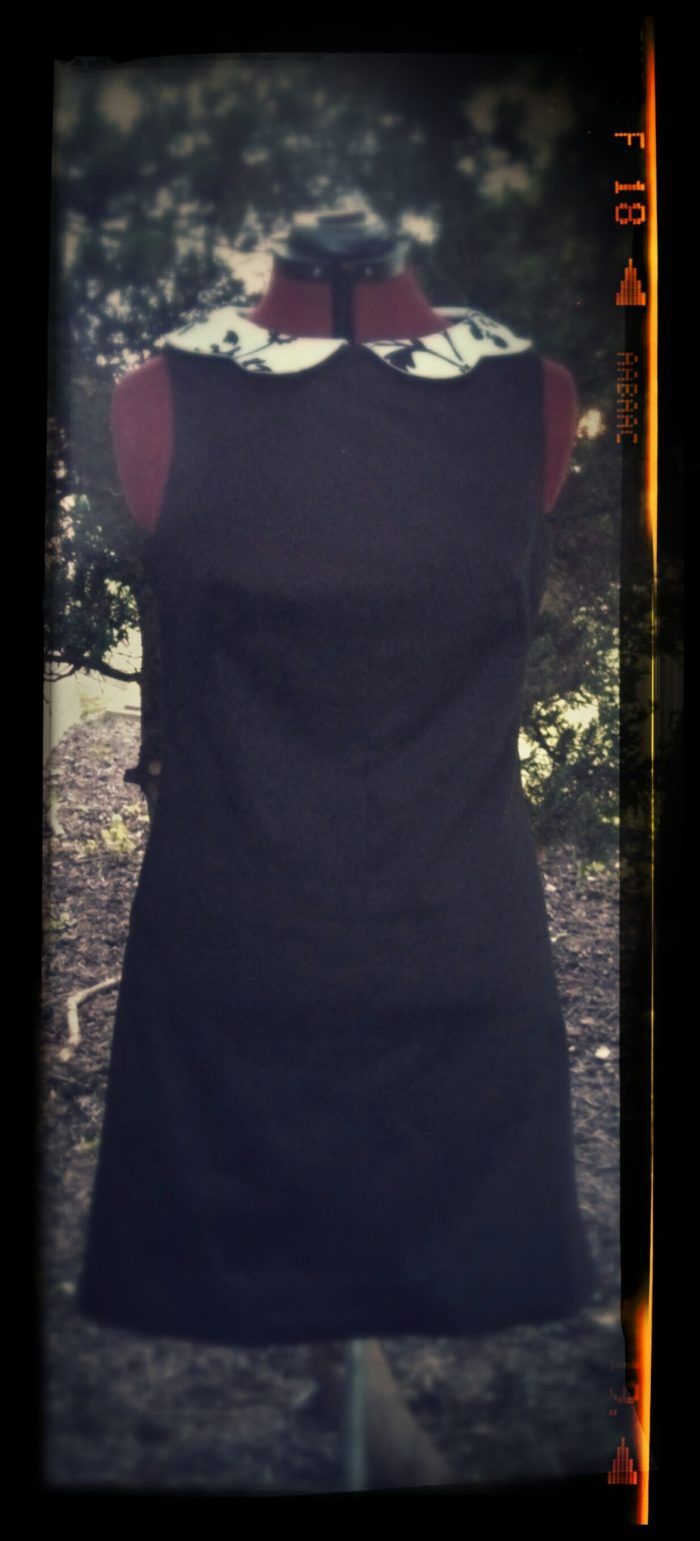 Hello summer!  It's back to sewing!  
I have finally been able to get back to a dress I've had on my project list since last year.  It's Simplicity 1609 – 60s retro/vintage, a-line.  
I made three different versions of this dress: one in plain black, another in black with a black and white floral collar, and another in teal with a white batik collar having a magenta floral print with blue accents.