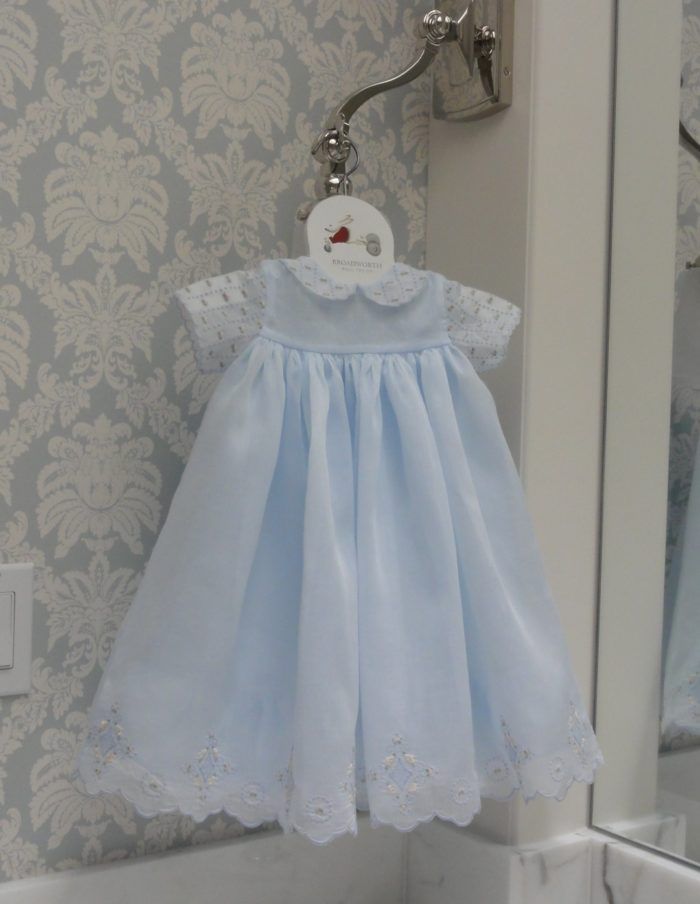 Baby dress in pale blue 100% cotton lawn. All embroidery is done in the hoop; hem is done with a border hoop. All fine cotton threads (50 and 80 weight). Embroidery design set includes designs used on collar, sleeves, border and yokes; also top of slip. Made for a close family friend's new baby girl. 
Special equipment: needed for pressing! I used a smaller sized ironing board (actually a portable one), sleeve board and a "puff iron" which is an oval shaped iron that clamps to your work space. Invaluable for small areas, especially gathered ones like on puff sleeves. The mom lives nearby and I offered to wash and iron the dress and slip. It is full length and the instructions say it fits 9 – 16 lbs.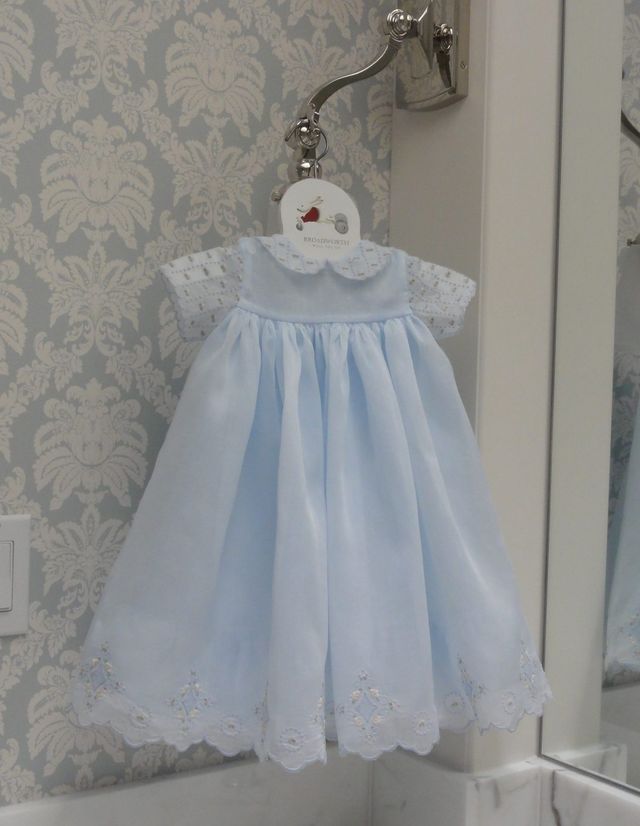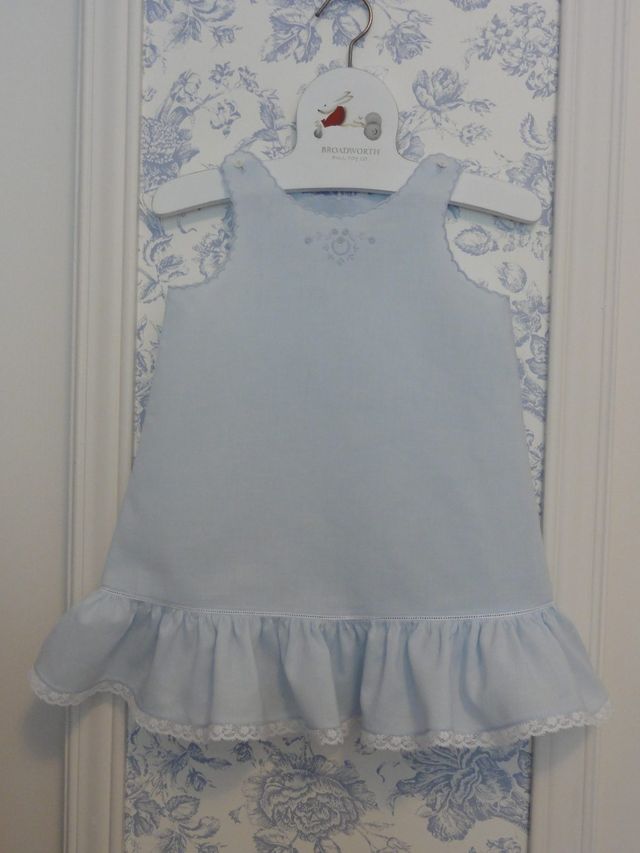 Slip. Pattern included with dress, added ruffle.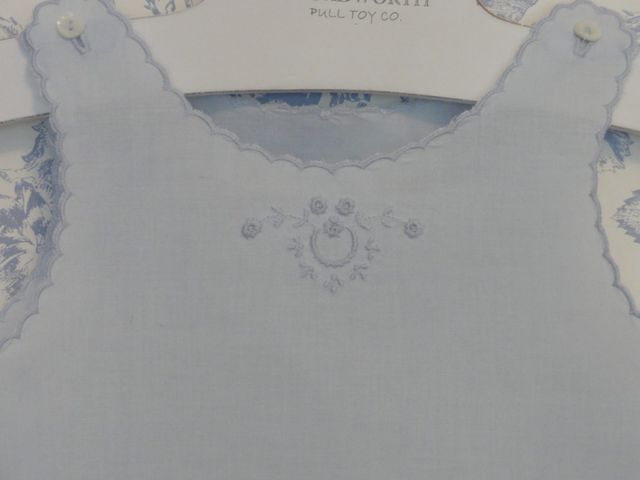 Closeup of slip embroidery design: Martha Pullen, Precious Baby.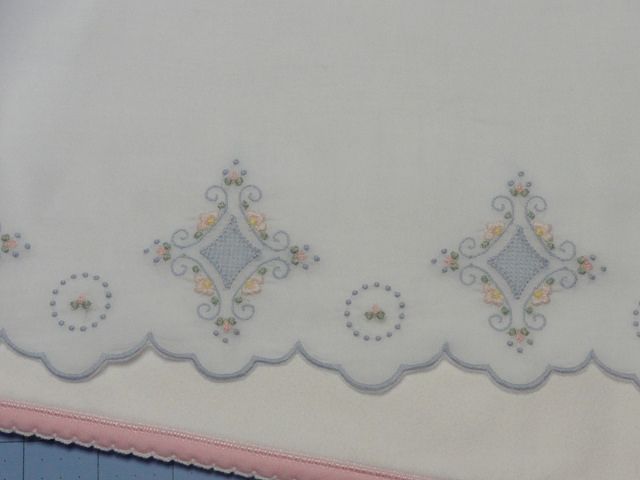 Closeup of hem. Diamond shaped stitching is wing needle work. Stitched with a border hoop.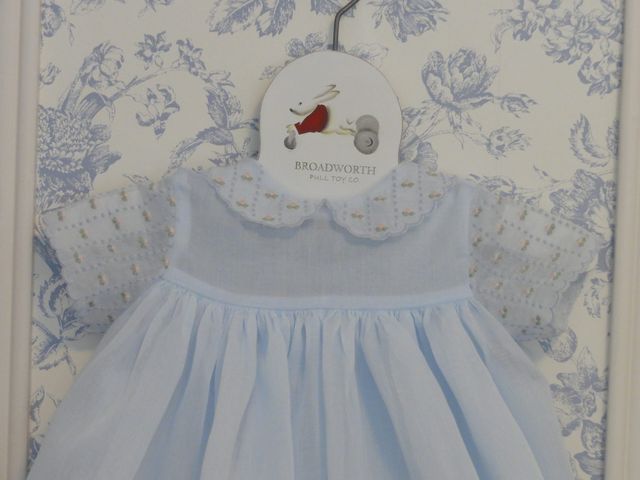 Close up of collar and sleeves. Collar and sleeves are stitched in the hoop. Yokes may also be stitched in the hoop and include cutting and stitching lines.