Floating Beads Little Black Dress Threads #173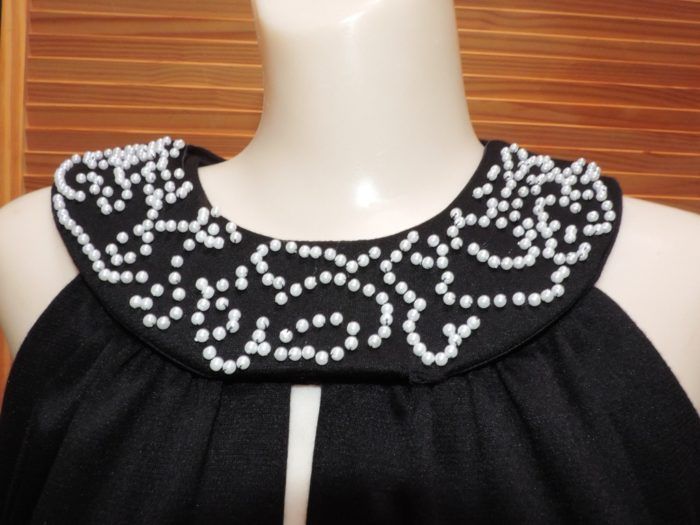 When I saw this technique in Threads #173 I knew I had to try it!
I made this little black dress from a vintage pattern.
When it came to the neckline I couldn't decide what I wanted.
Finally it dawned on me to make a removeable collar! 
This way I can wear the dress with or without the beaded collar and make more collars of different colors using different techniques.
I traced another collar and interfaced it. I drew a random pattern on the interfacing and used white beads for contrast.
The front of the collar is made with the same fabric as the dress, the back is black organza with hook and eye fasterners.