Upscale Army Green Jacket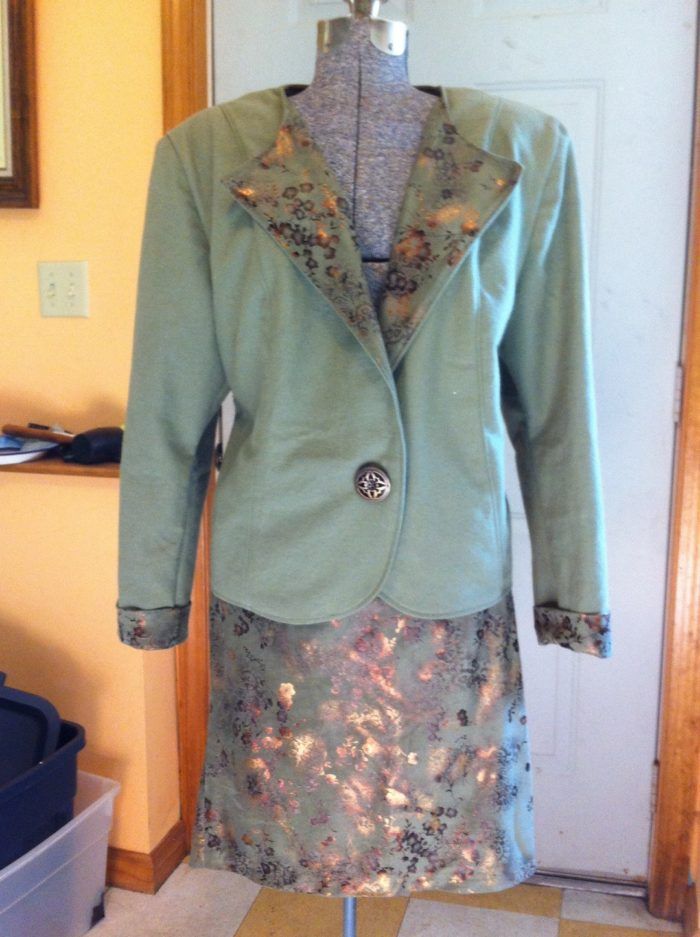 Army green jackets are everywhere this fall. I wanted to add one to my fall wardrobe but I needed something I could wear to work.  I found this army green twill at The Fabric Place Basement in Framingham MA and the suede I had in my stash. The jacket is unlined making it light enough for fall.  The skirt is straight and hits just above the knee. The jacket looks great as a suit but will work with jeans also.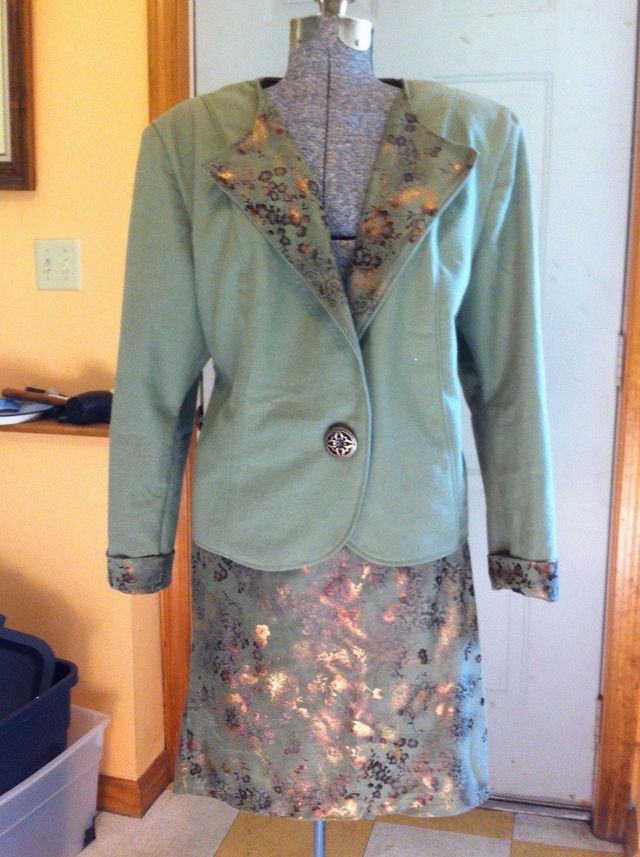 Army green jacket modified from Silhouette pattern 1900. Made with cotton twill.  Collar and skirt are made from suede stamped with gold/copper flowers.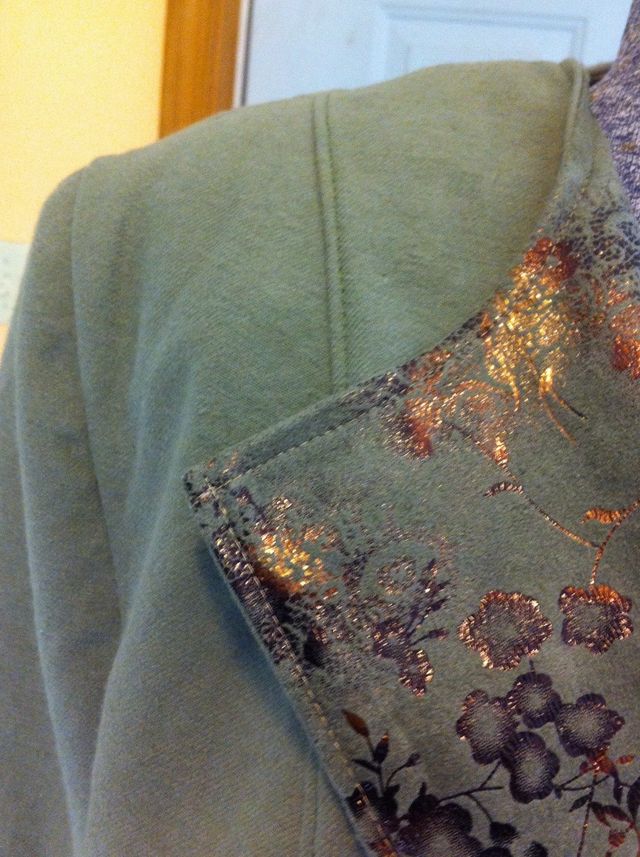 Close up of top stitching