Chanel Meets Ralph Lauren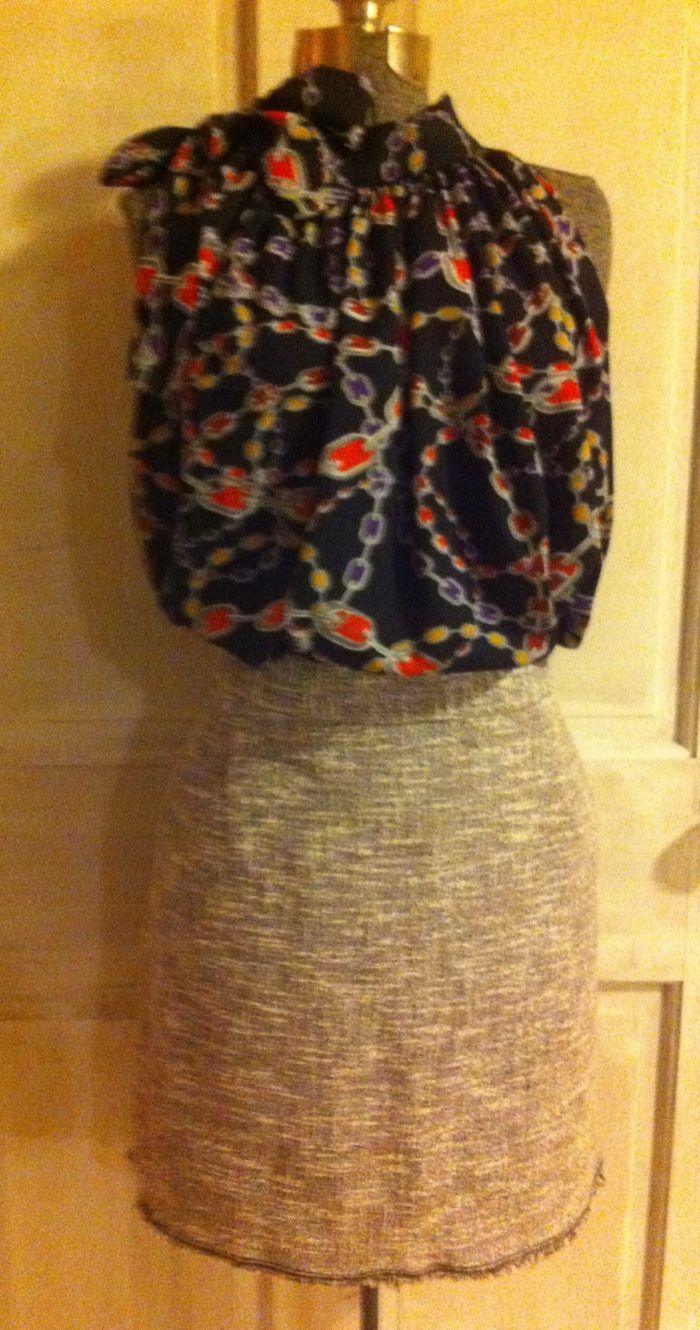 This wonderful woven fabric reminds me of a Chanel Suit. I made an A-Line skirt lined with the same fabric as the top. Beautiful fall work outfit. 
The blouse is a rayon and the print reminds me of the icon Ralph Lauren print. The blouse is my own design. It is gathered at the neck with a shoulder tie.
I plan on wearing this with a red leather jacket. Can't wait for the cool fall weather!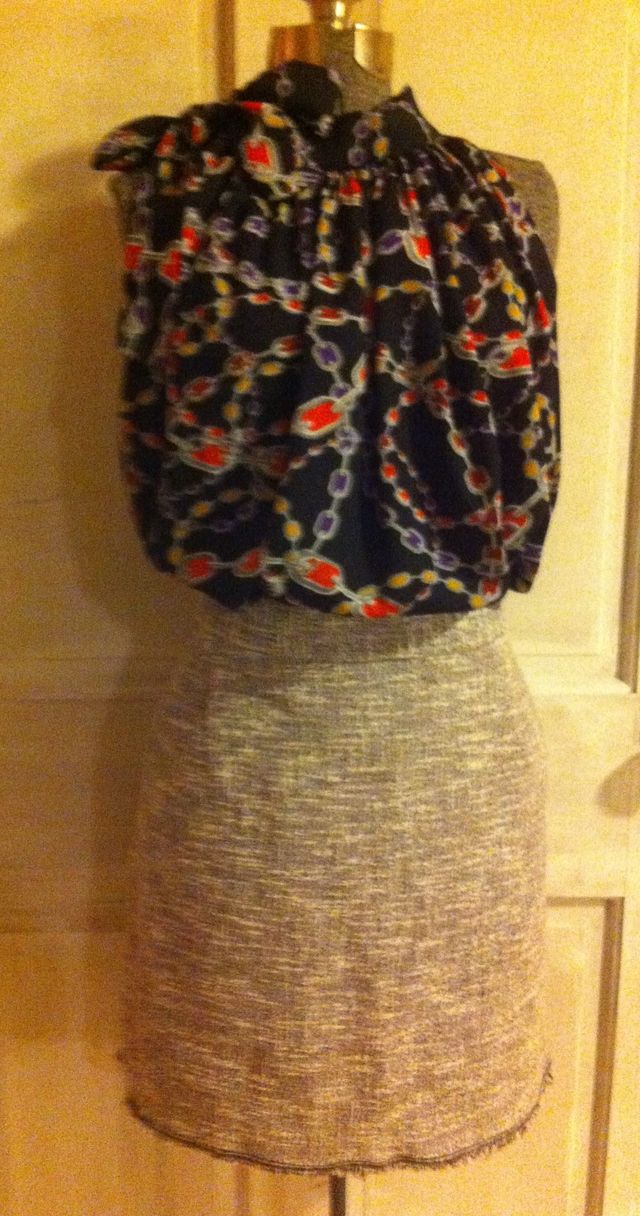 Chanel meets Ralph Lauren