Hand-painted Jacket with High-Low Hem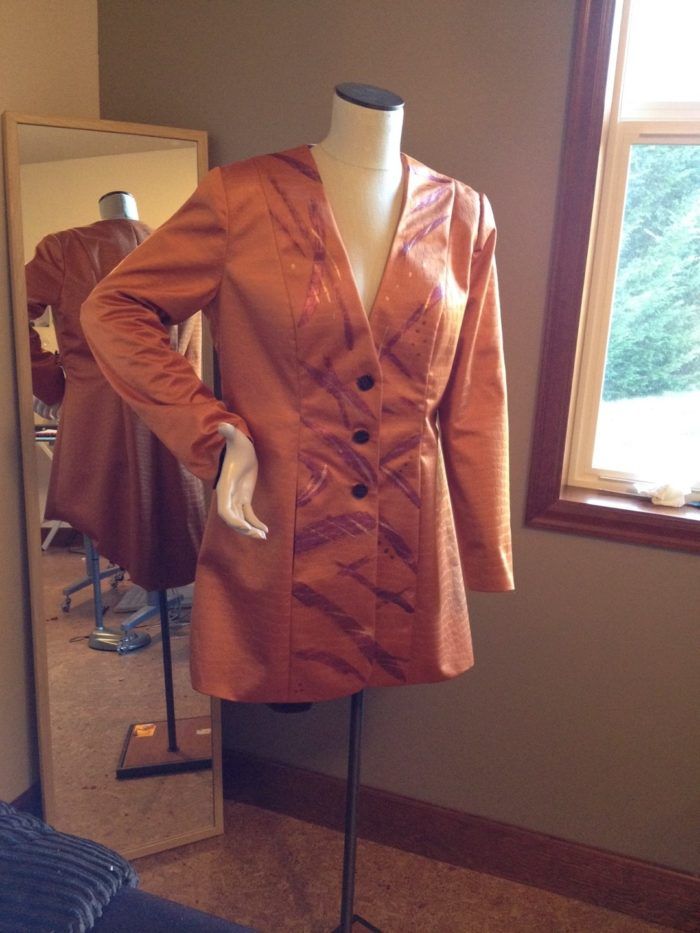 Striking faux crocodile in deep orange celebrates the season. Color combination was inspired by a recent trip to Milan. I was concerned that the orange by itself would be ovewhelming, so I hand-painted the fronts. I'm always on the lookout for interesting lining fabrics and this one seemed made to order for the color story. Jacket has princess seams and high-low hem. Started with Butterick 6103 and modified to suit.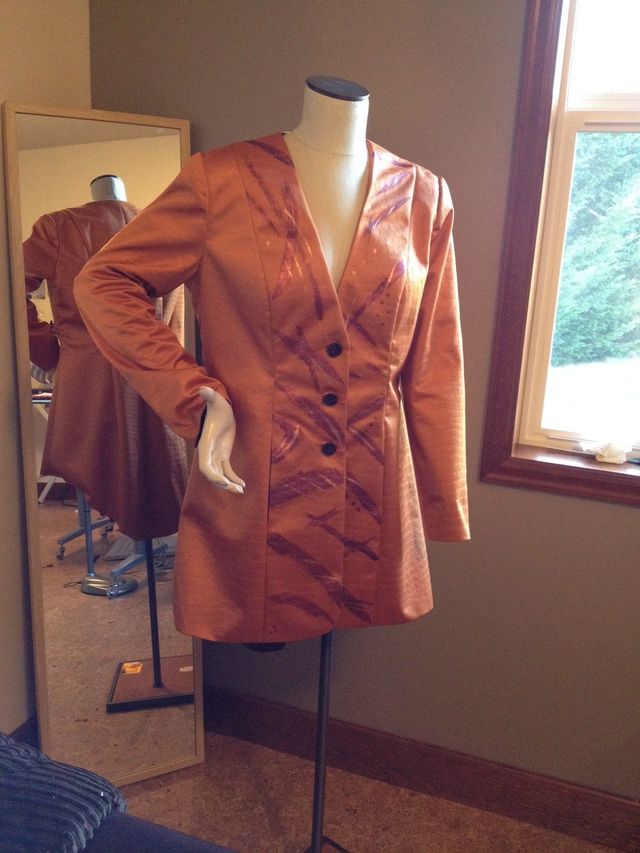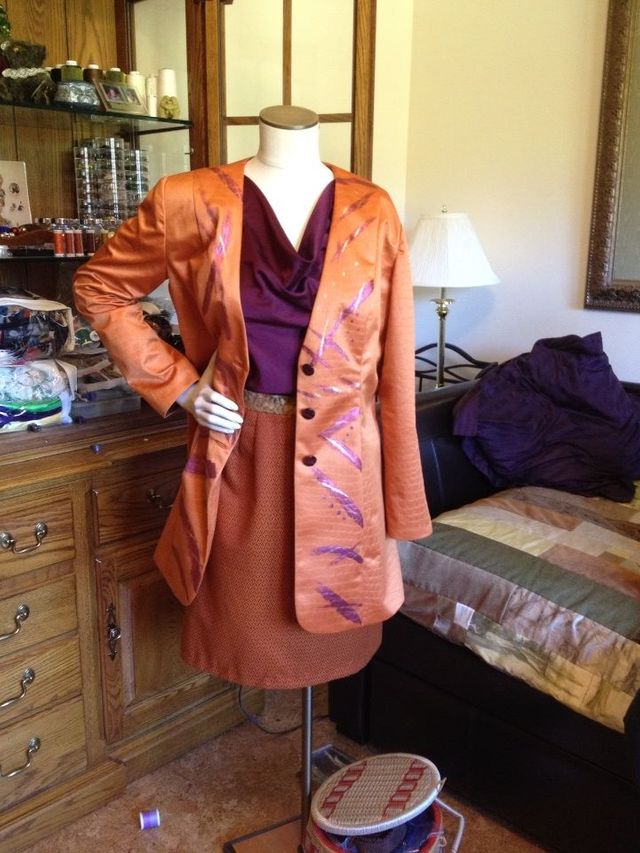 Hand-painted jacket shown with coordinating aubergine silk/cotton top and orange/aubergine pencil skirt.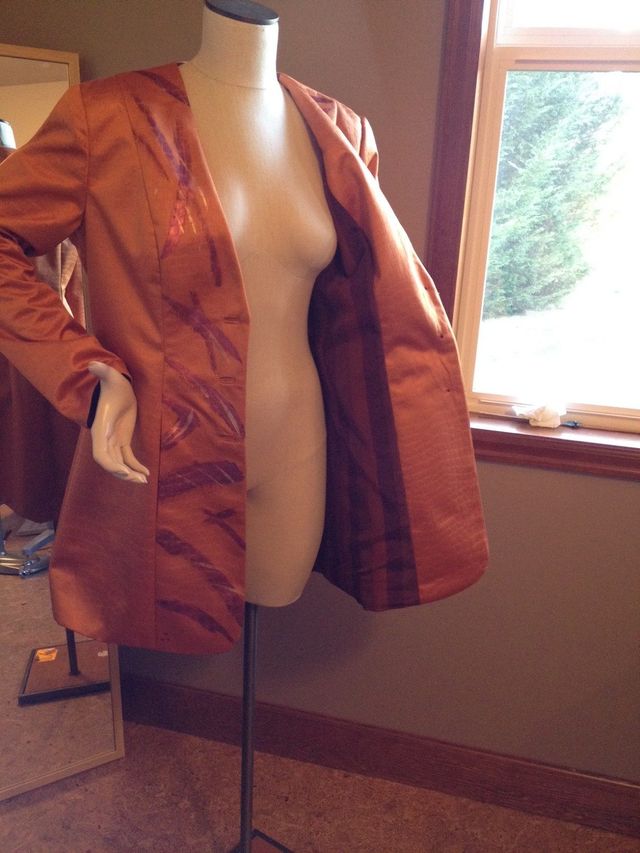 Coordinating stripped herringbone print lining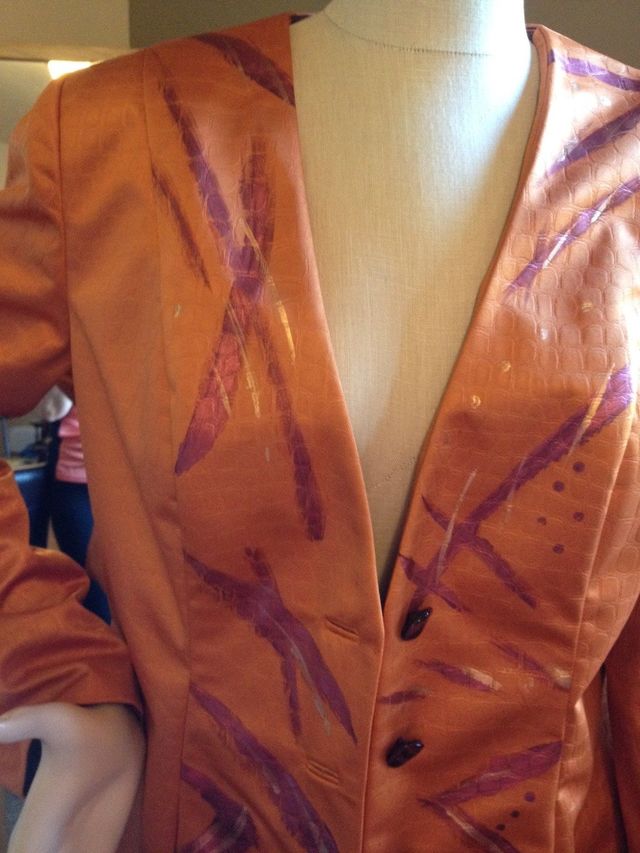 Painted with metallic aubergine and russet with hints of old gold.