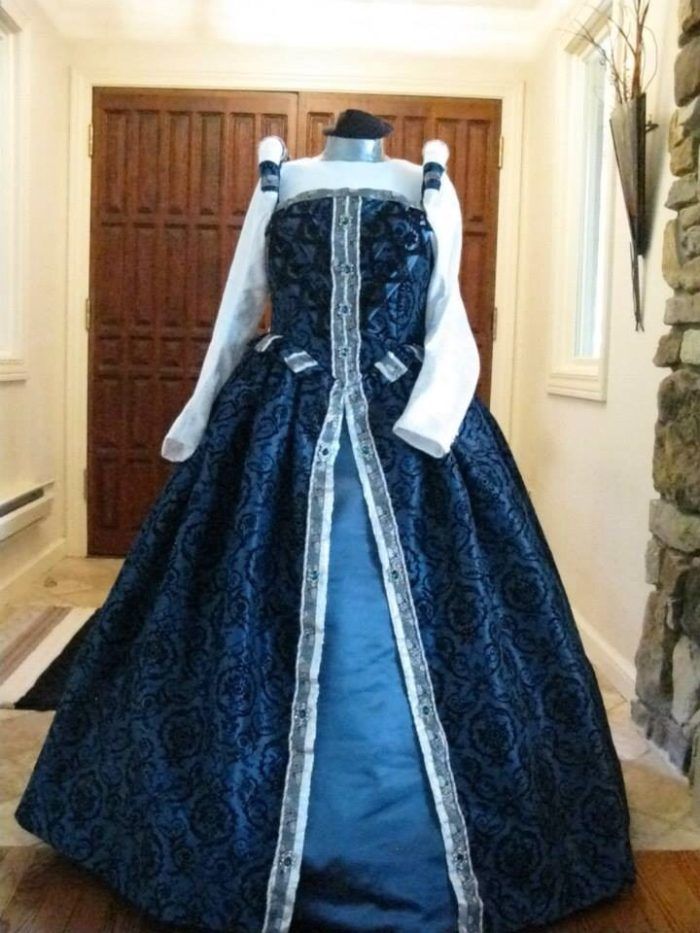 This is the first garment of this type I have ever made, and the first garment that required so much hand construction due to the bulk of the skirting, bodice layers and the layered trims.
The pattern is a Simplicity costume pattern which was followed according to the instructions without much deviation. The bodice is lined with a heavy canvas for stability , then lined with cotton lawn for protection and comfort of the boning stays, with grommets and laces on the back.  There are no zippers, and the only buttons are on the sleeves. The underskirt is full and has one hook at the waist.
The outer garment is made of yards of flocked polyester taffeta, with layered trimwork made from satin, lace, ribbons, roping, and finally, large gemstones added to the front panels. The underskirt is polyester satin with the front panel being lined with a heavy felf for stiffness. There is a padded bum roll made to be worn under the skirts, and the shoulder rolls are also padded.
This gown can be worn with a purchased hoop crinoline or without. 
I am most proud of the trim work, which I designed by layering satin strips and lace on the bodice, and by stacking coordinating trims and jewels down the center front, on the skirt tabs, and shoulder rolls.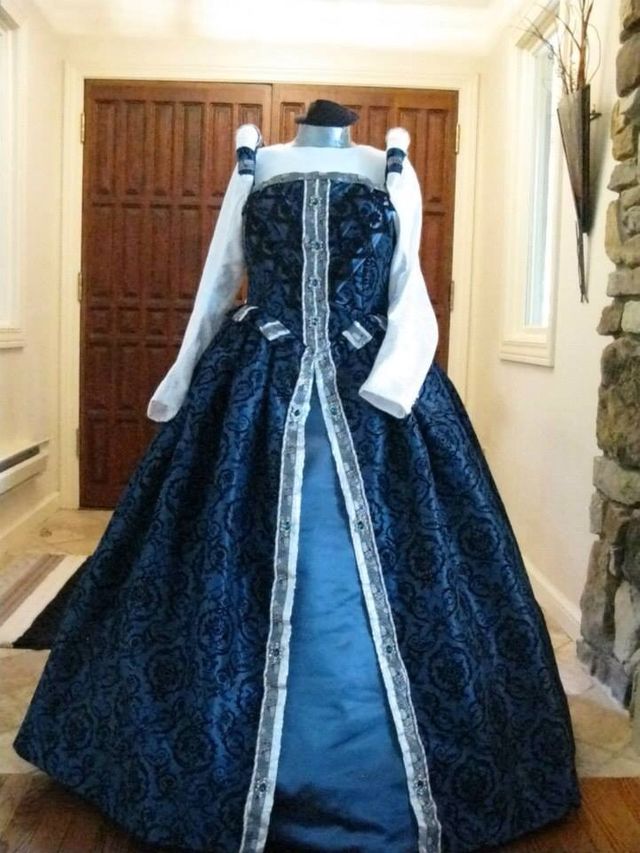 Front of gown (note dress form has white cover which is not part of the gown bodice)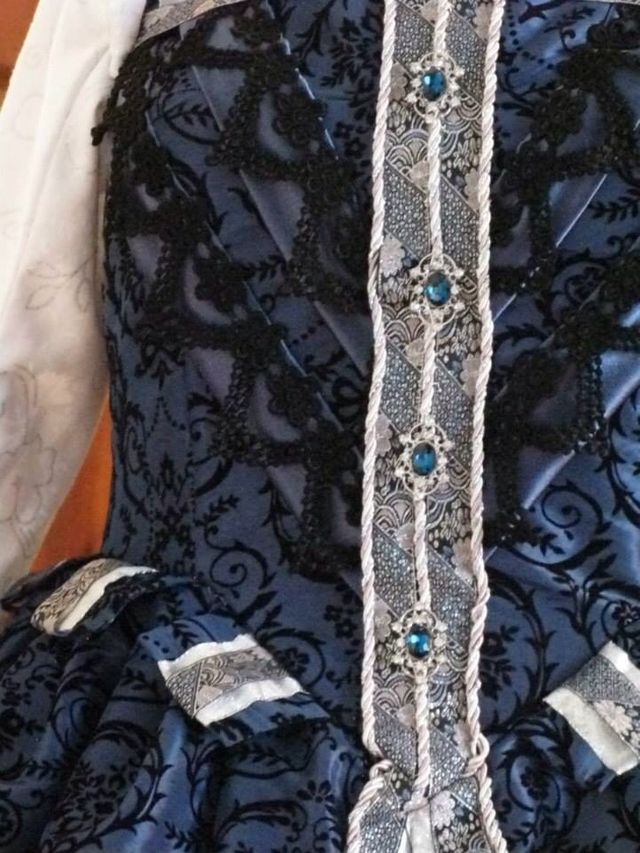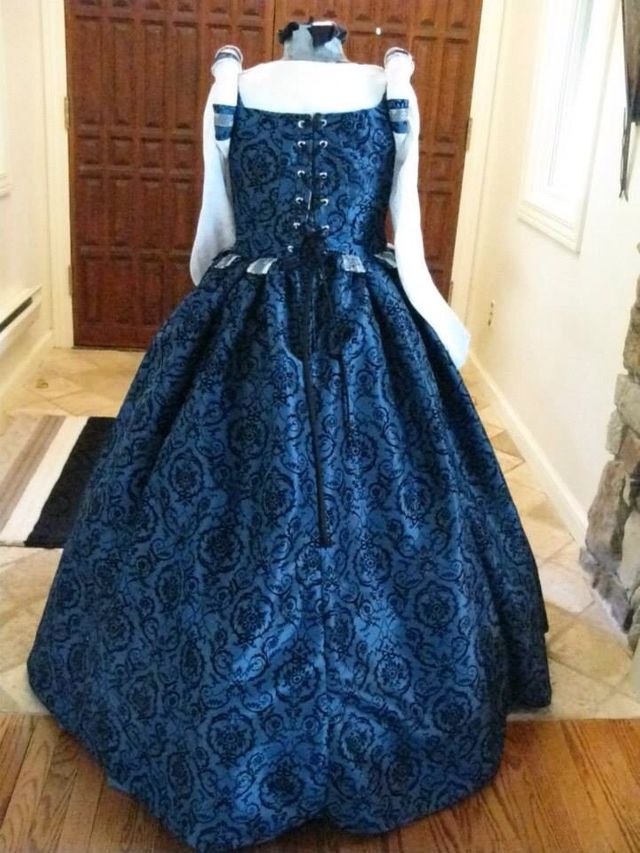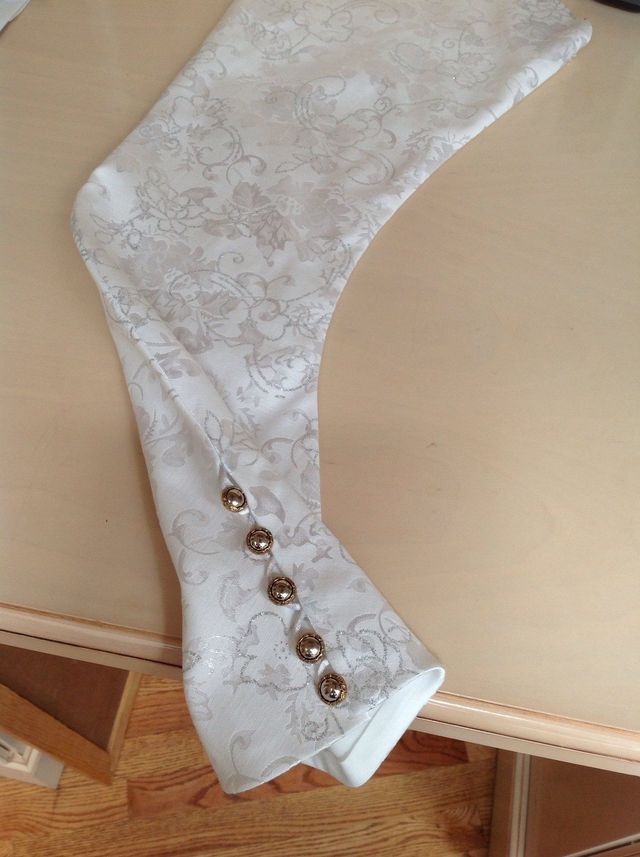 Sleeve with button detail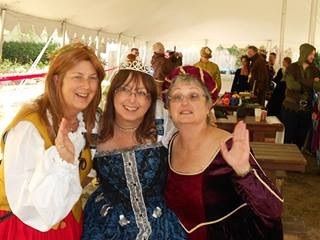 My sisters join the party in good spirit! The gown fit perfectly but this is the only one I have of me in it, that is clear enough to use.