I have done color blocking in  this A-Line Umbrella dress in the yoke, in the circular bottom and in the cuffs. I chose gray yoke to make more attractive, since the yellow fabric has gray prints on it. I stitched yellow lines in the yoke with yellow silk thread. The center front of the neck  is designed with lace, surrounded by gray trims. In the circular bottom, the same gray fabric and the lace are stitched as border and in the cuff too.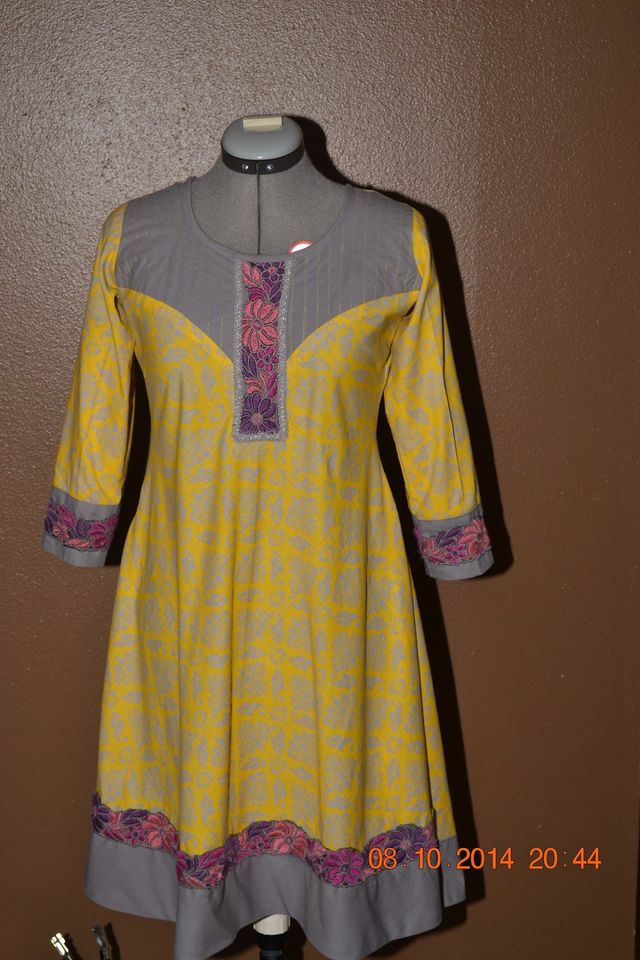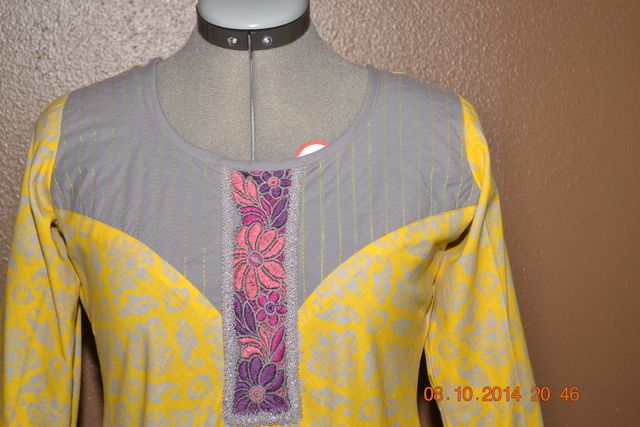 Grey yoke with yellow stitched lines. Lace and grey trims in the center front.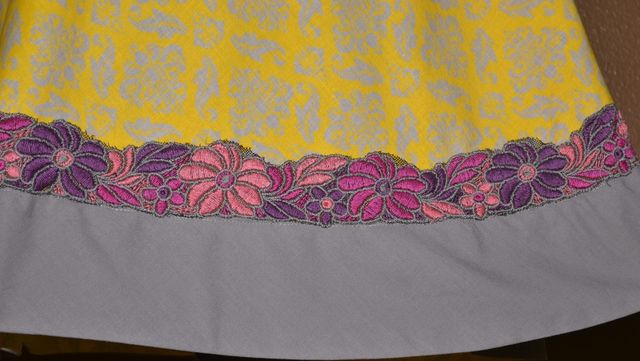 Grey fabric and Lace as border.