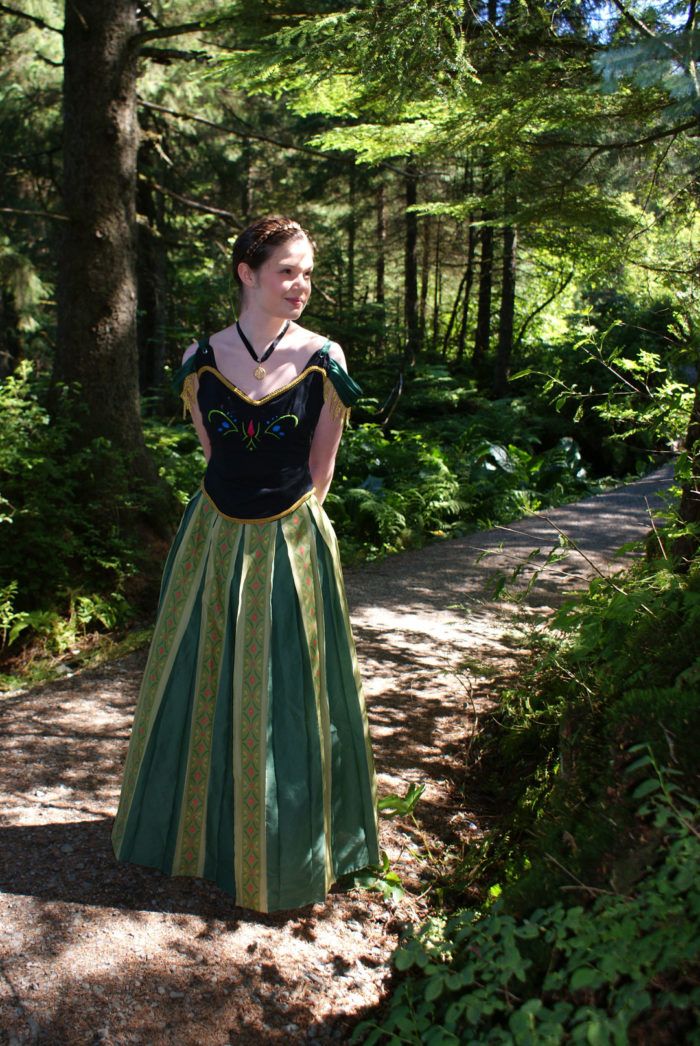 The bodice is based on Butterick 5935.  Katie is more comfortable with shoulder straps so we went that way with the pattern.  It needed to be plain on the front and lace up back so I shuffled the pattern pieces a bit to get what I wanted.  I also cut a sweetheart into the neckline.  Gold braid was added around the edges and some drapey little green sleeves.  The front embroidery was done by hand.
The skirt is a preprinted stripe that includes dark stripes for the box pleats.  I pleated it to fit her waist and eased out.  To keep the pleats sharp I included narrow tucks at each outer and inner fold.
The rest of the magic is all her.  We live in Alaska so she and her father went out for a photoshoot
Thanks and I look forward to seeing all the other entries.  And thank you to my daughter who let me sew this for her.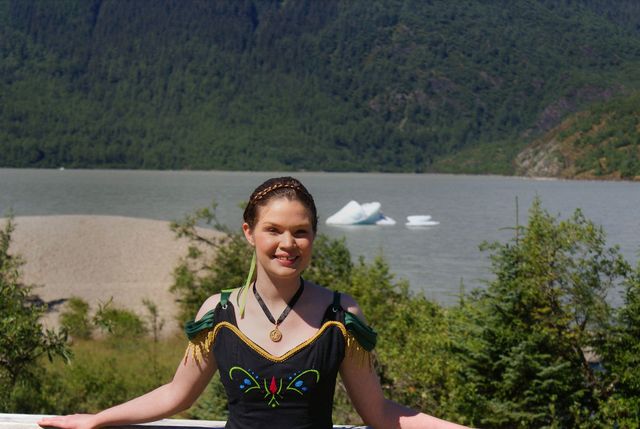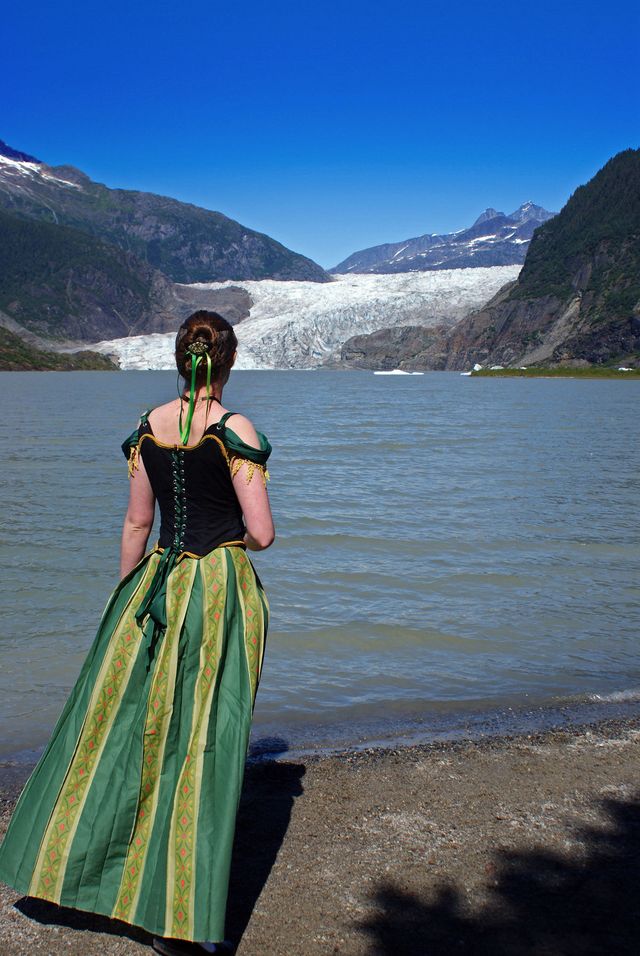 Lace up back, and a view of Mendenhall Glacier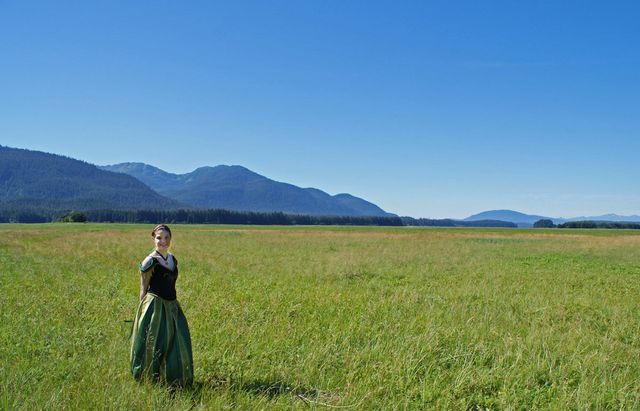 Outstanding in her field.  Because that joke never gets old.