Teenage Mutant Ninja Turtle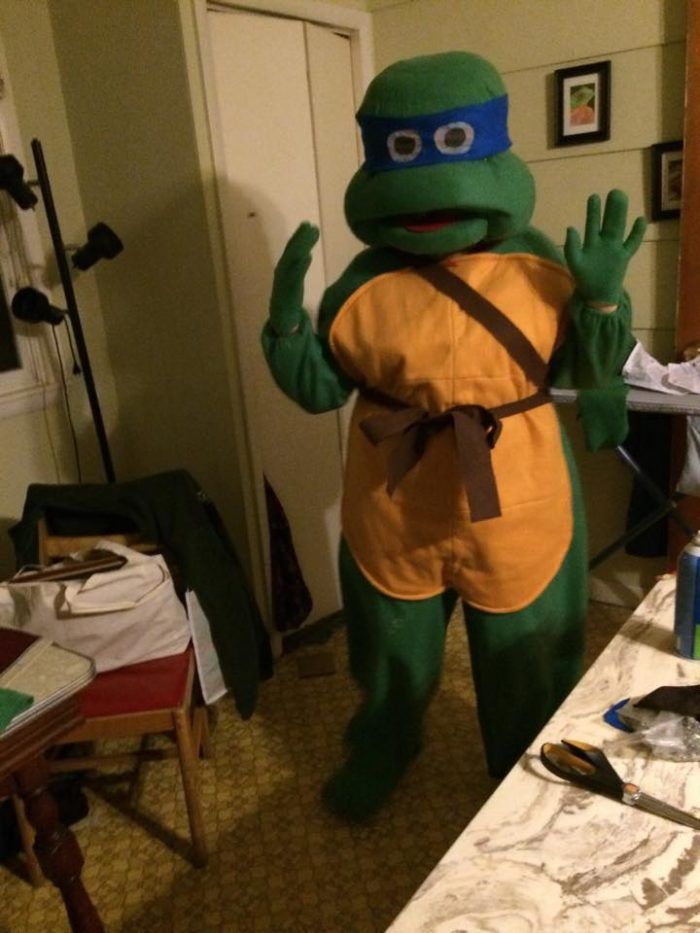 I took on this costume for a friend of mine so she could surprise her little boy during his costume party. It took a lot of time to carve the head out of foam layer by layer. Then used spray adhesive to fit all the foam pieces together, then sprayed the outer part of the head and stretched fleece over it. The blue band is hand stitched on to the upper fleece and lower fleece parts. I lined the inside of the head with scrap jersey knit fabric.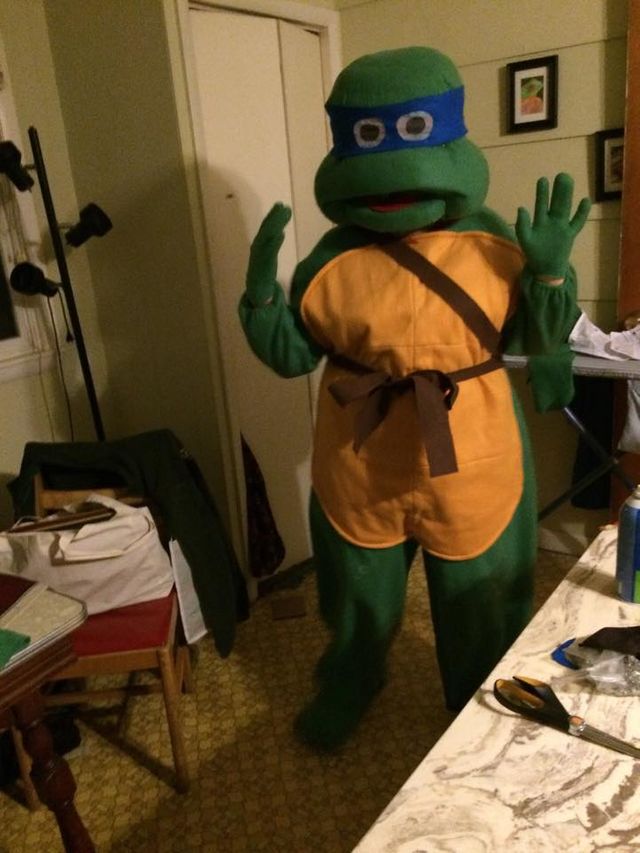 After watching several how to videos on line I took on the task of making my own TMNT mascot costume. Complete with the carved foam head and feet extensions.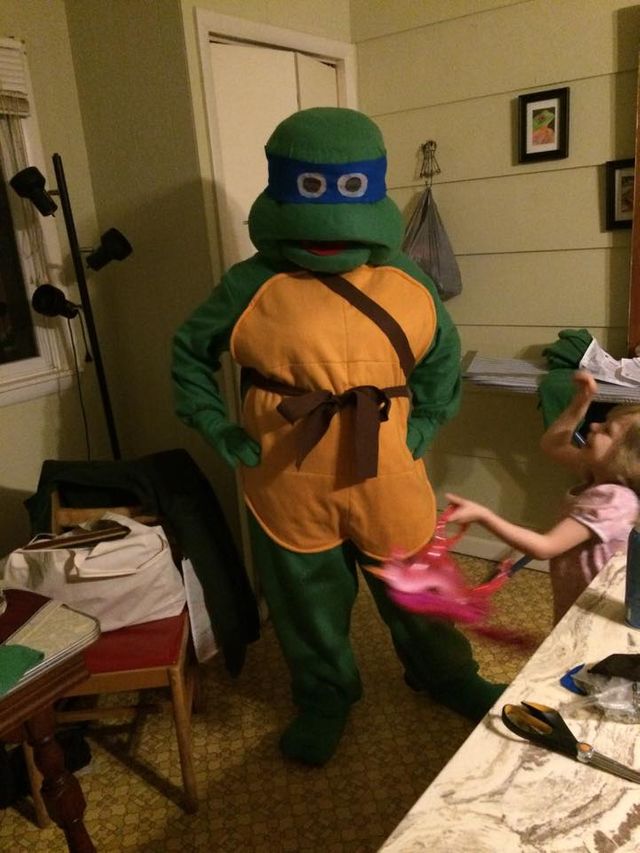 I chose fleece because it does have stretch to it.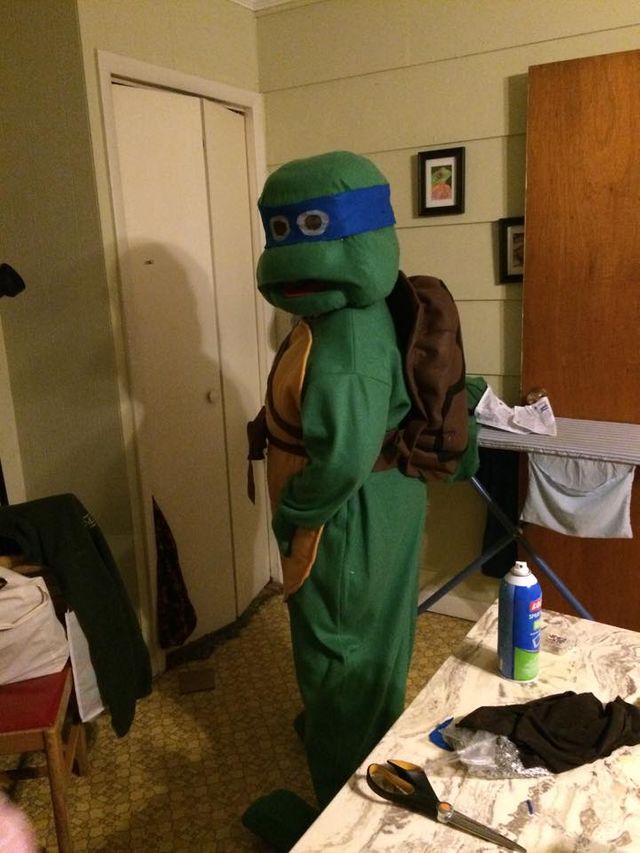 I don't have a better picture of the shell, but it was made out of felt and then stuffed with polyfill.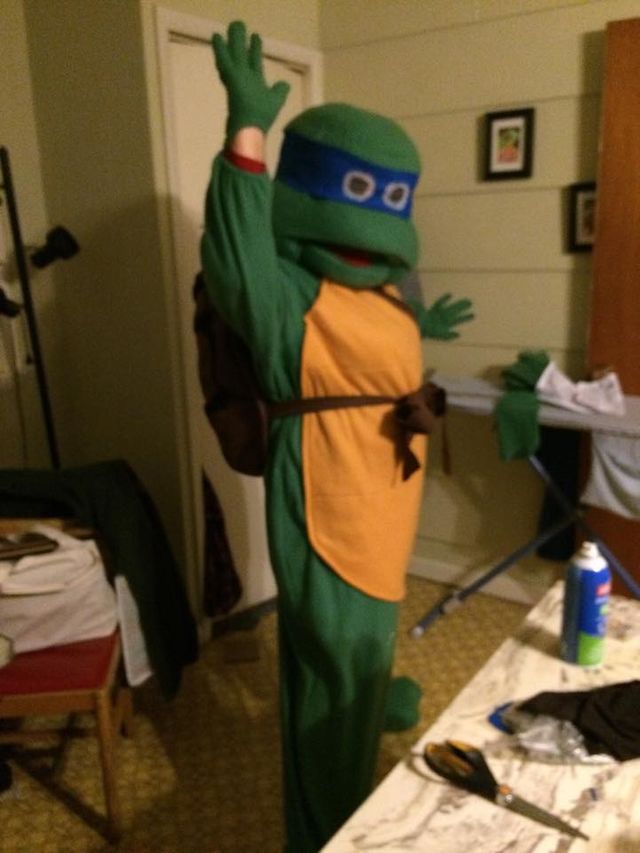 The stomach piece and boot part of the shoes have a layer of cotton quilt batting to give it more shape.