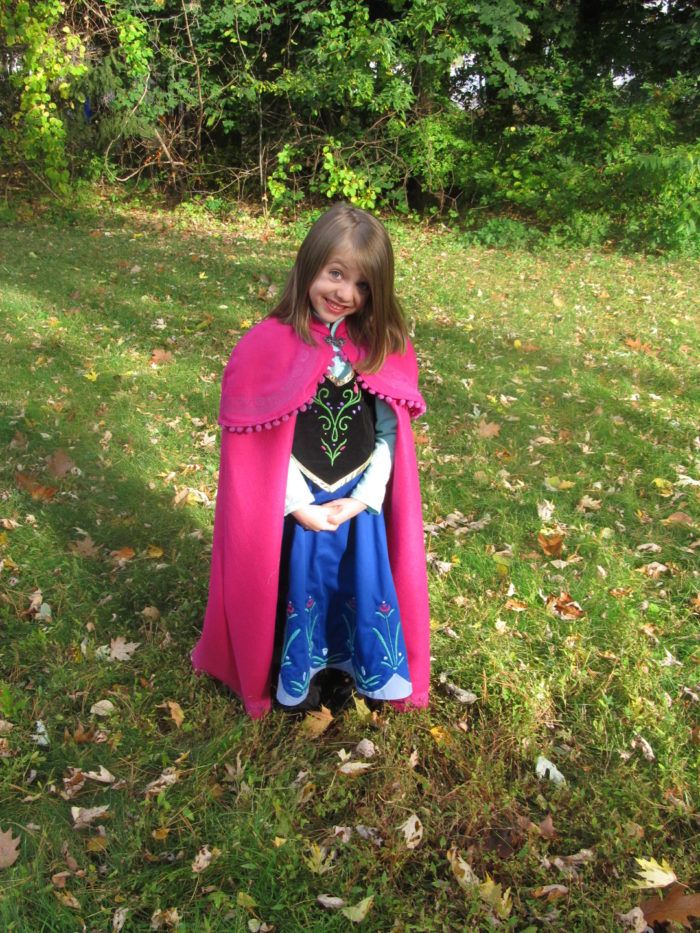 The costume is hand embroidered (which only took me 140 hours to do). I used Simplicity 1233 with many modifications.
Modifications that I made are: I made the scallop at the bottom thinner, made the bodice as two seperate pieces (attached at the zipper) instead of one, finished the edge of the bodice with gold bias tape instead of gold trimming and I embroideried the bodice and skirt using a more accurate design.
The cloak has paint decorations.
This costume is very warm which is great since it's predicted to be very cold on Halloween where we live.
I also made boot shoe covers which I used a paint marker to draw on the design.