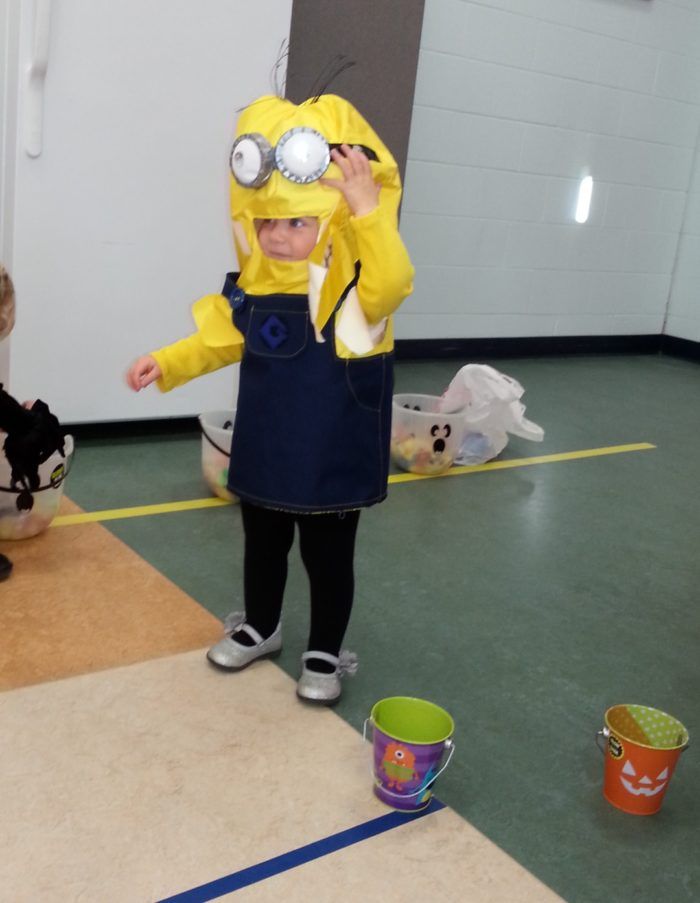 This costunme has 3 layers to it. The inner most layer keeps the head in position on the child. The structure to keep the top rounded is in the second layer. The outer layer is the decoration and details.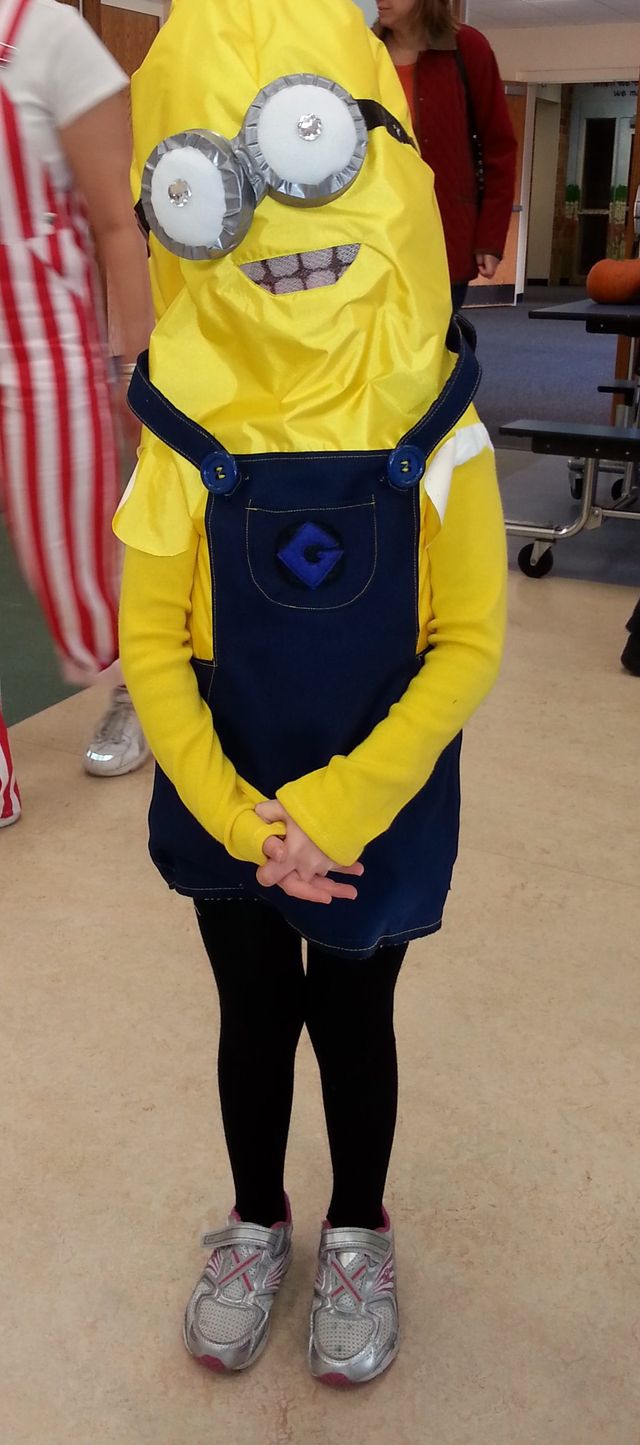 This is my 5 year  old Minion. She can see by looking through the teeth.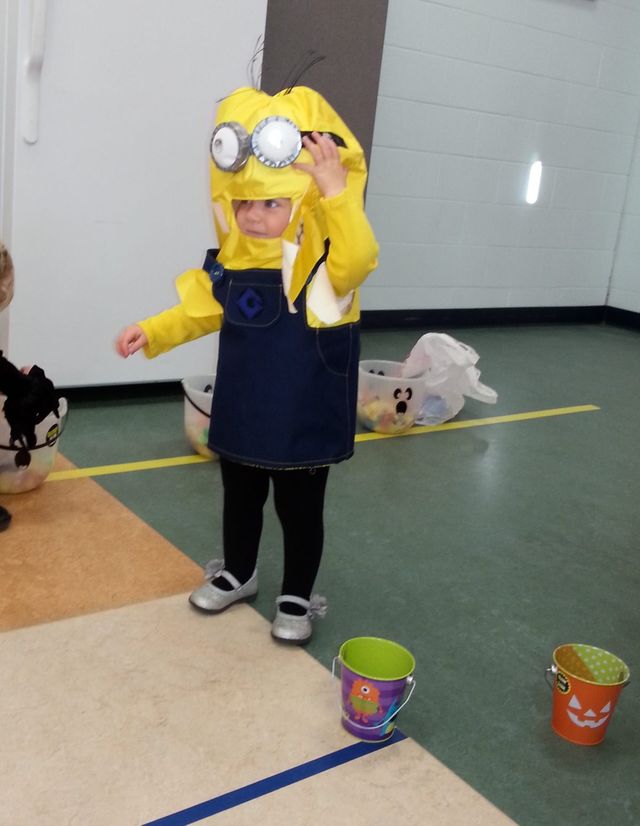 This is my 18 month old Minion. Her twin didnt cooperate for the photo, but I made 3 of these costumes in 2 sizes.