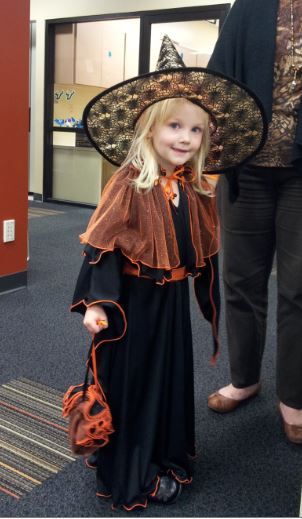 Witchy Lady 2013
  Years ago when she was four, I made my daughter a witch's costume, my own quick design, all in an afternoon. When my 3-year-old granddaughter wanted to be a witch, I decided to base her costume on her mother's. The fabric of the dress was a lightweight black knit, the orange fabric was a glitter organdy. The pattern for the new one was much the same as the first, one piece including the pointed sleeves, cut the same front and back, with the front neckline cut a bit lower. The few seams of the dress were serged, neck and sleeve edges and hem were roll-hemmed with orange rayon thread. The capelet was orange glitter organdy over the black knit, with the neck casing gathered on narrow orange ribbons. The scarf belt was the orange glitter fabric tied in a bow. The purchased hat had a band and bow of the orange glitter fabric. All edges of the glitter fabric were roll-hemmed with the orange rayon thread. The matching purse was simply three 20″ circles, two of the orange glitter and one of black, edges roll-hemmed with orange rayon. A casing was sewn 3″ from the edge and threaded with black and orange ribbons for drawstrings.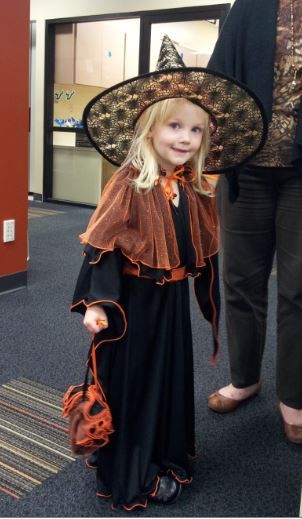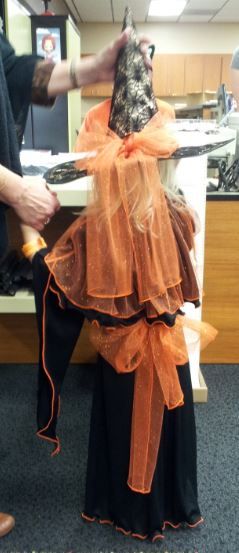 The Witchy Lady and her bows.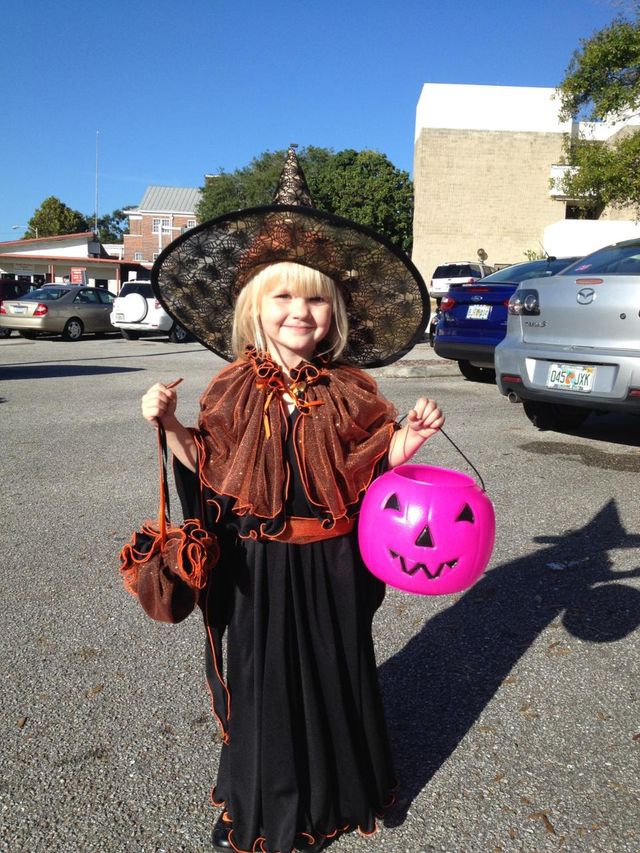 The Witchy Lady's pumpkin is a standout!