An Elegant Black Lace and Taffeta Gown for a Violinist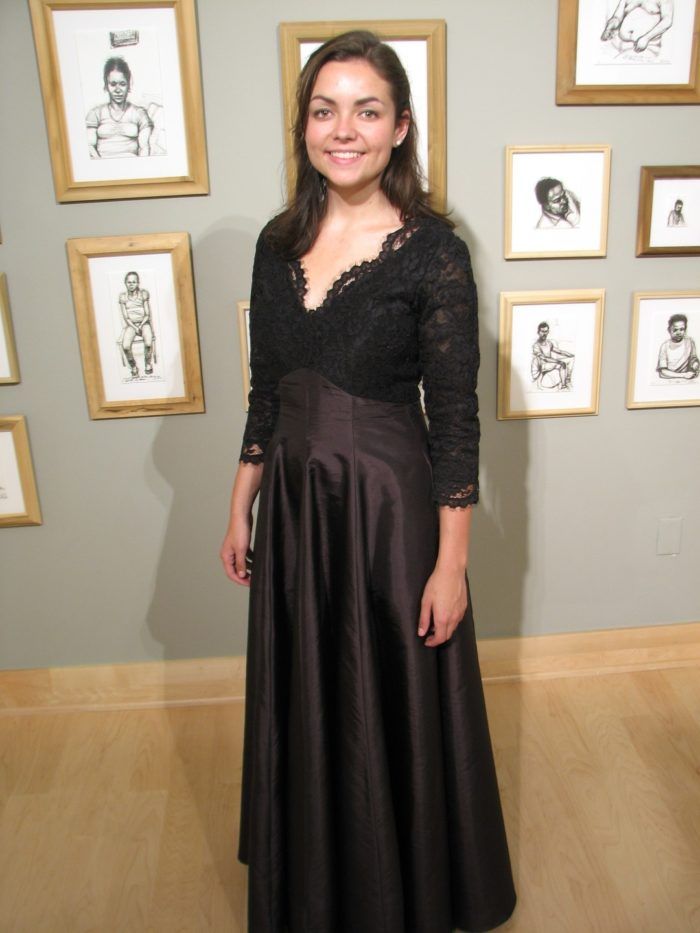 My daughter needed a long black dress for the university symphony.  This beauty was constructed of heavy corded scalloped lace with eyelash trim, interlined with black silk organza and underlined with silk crepe de chine, all from Gorgeous Fabrics.  The bodice lining is silk crepe de chine.  The skirt is taffeta. 
The design is Vogue 8997, with a few tweaks: a deeper front and back neckline, a lower hemline, and sleeve gussets, which allow full range of motion for playing the violin.  The corded lace was heavy, so I joined the seams by appliqué.  The lace is hand-stitched to the underlining, which was both time consuming and enjoyable.  The zipper was sewn by hand, and stabilized with silk organza selvedges.  The selvedges were also used around the front and back neckline and shoulder seams.  The two-piece sleeves are underlined in black silk organza, with seams disguised with skin-toned silk organza bias strips.
This dress will get much wear, as my daughter has three or more concerts every year.  I also "borrowed" it for a night out with my husband.  The flaired taffeta skirt and gorgeous lace made me feel like the belle of the ball.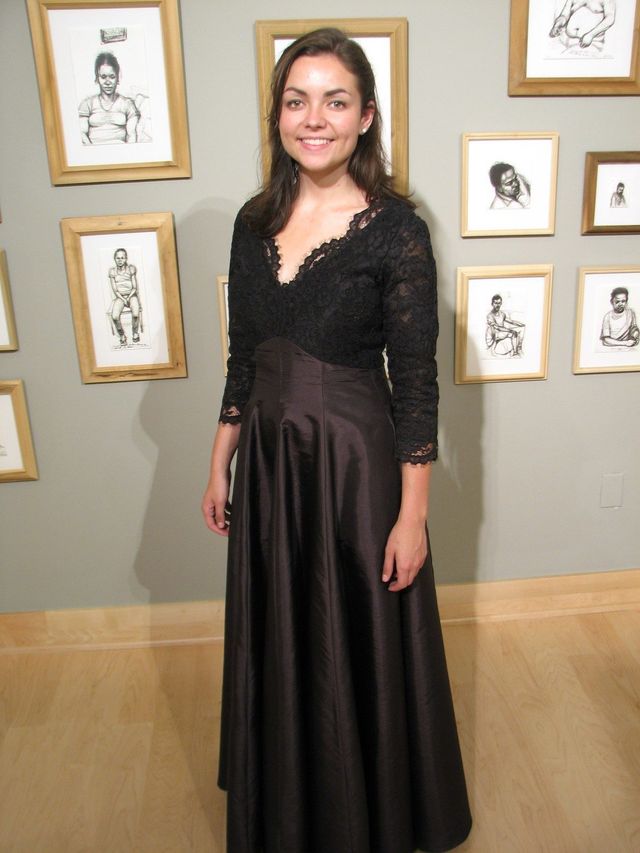 Wearing it for the debut concert of the season.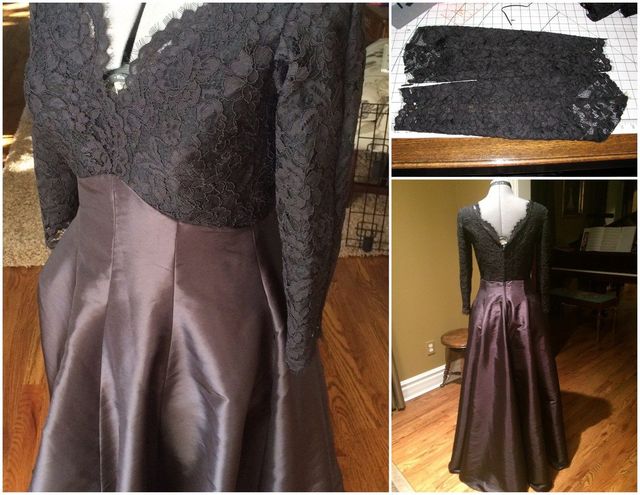 Clockwise, from left: 1) Close-up of lace bodice. 2) Sleeves before insertion (so lovely to me!). 3) View of dress back.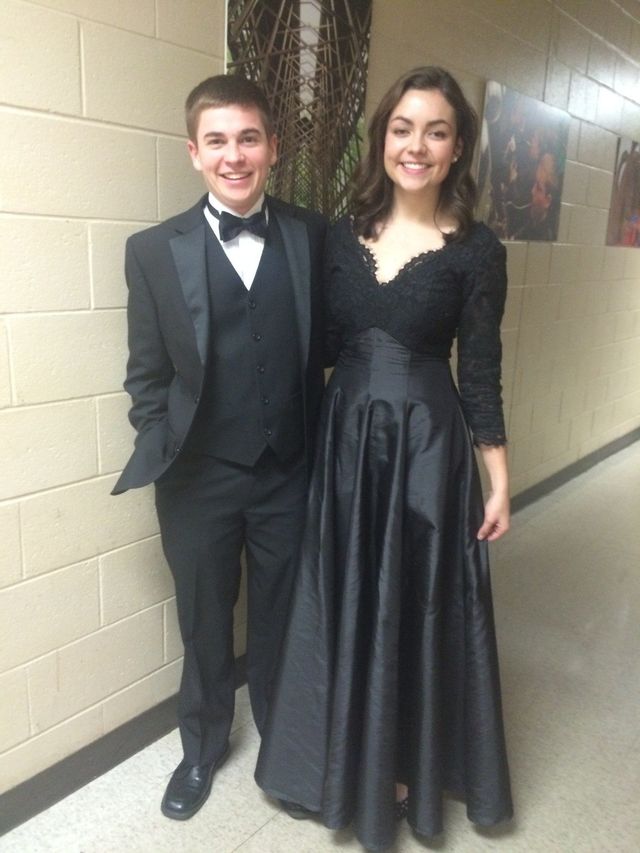 My daughter with her stand partner before the second concert of the season.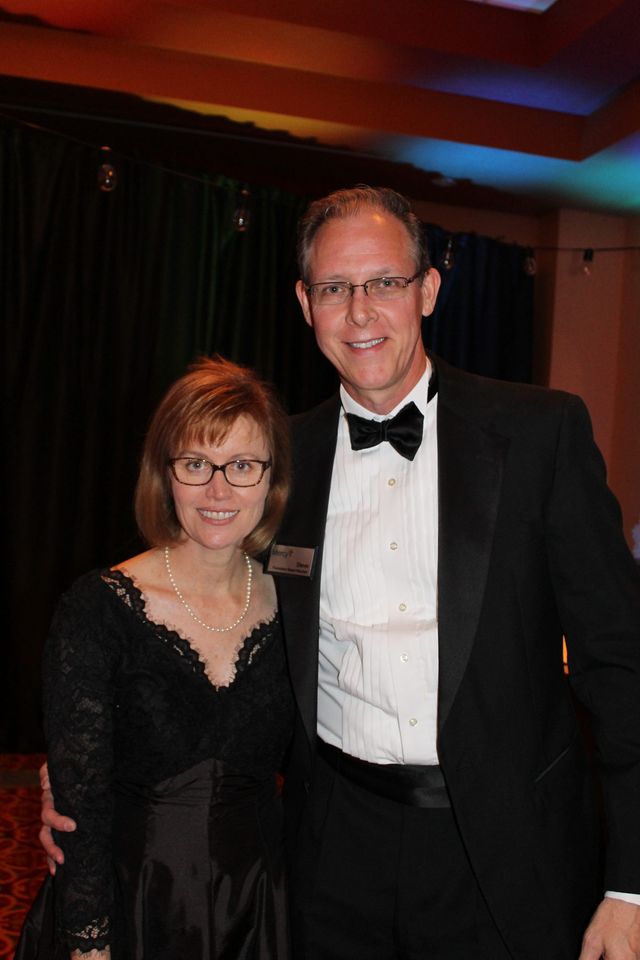 Me, caught wearing my daughter's dress, with my husband.