Classical Ballet Tutu – Sugar Plum Fairy – Nutcracker Ballet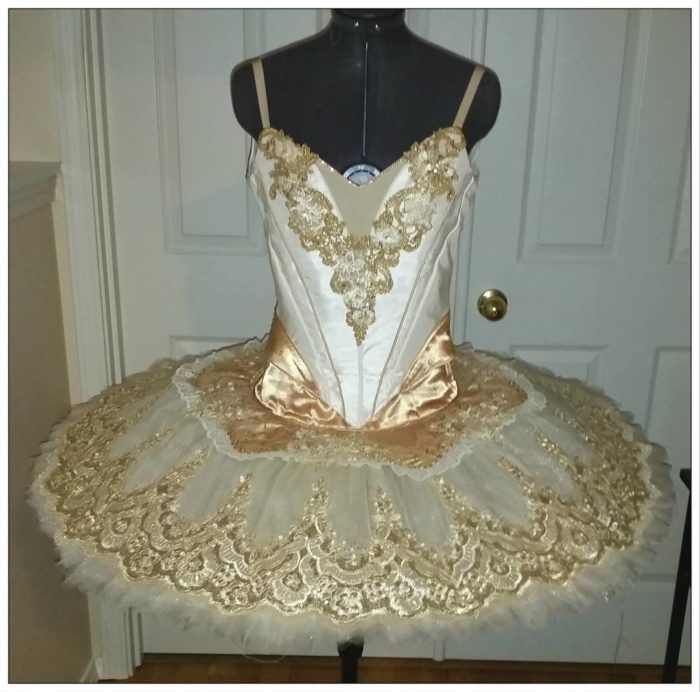 My passion is constructing Professional Classical Ballet tutus.This was custom made for a special dancer, for her principal role as the Sugar Plum Fairy, in the Nutcracker Ballet.
The 14 piece bodice is made with Ivory Shantung fabric, mixed with an embossed gold satin, and a few of the pieces have an overlay of ivory organza. It is piped with the matching gold and shantung fabrics.It is fully lined with coutil cotton and is supported with spiral steel boning.It is embellished with a gold metallic venise applique and I've added layers of embroidered appliques. These items are all hand sewn on after the bodice is completed. I also attached swarovski crystals to the embellishments.
The tutu (skirt) is constructed of 12 layers of Diamond hole netting and nylon tulle (ivory and gold).It has a steel hoop enclosed.The layers are hand quilted together to give it the shape.The netting is attached to a gold satin basque and powernet panty.I embellished it with a 'plate'.I made a flower like shape out of the gold satin, added lace.I then attached an ivory/gold lace, sequined fabric, which I cut up and manipulated to make the 'plate' of the skirt. The plate is entirely hand sewn onto the netting. I also added Swarovski crystals to the lace.
I do not have a picture of her on stage, as the photos have not been released yet.The costume fit her perfectly and she sparkeled on stage.It's important for the dancers to feel beautiful, confident and comfortable while performing.I did several fittings with the dancer during the construction.The tutu took over 60 hours to make.It is a labor of love that I really enjoy.
The bodice was made using a private designers pattern, which I altered and changed.
I've been sewing for over 35 years. I started making ballet costumes for about 12 years, and have volunteered as a costume mistress for a local dance studio. I've recently started my own business – Tutus en Tournant. I also do bridal alterations and make specail occasion dresses.
Thank you, Brenda Smith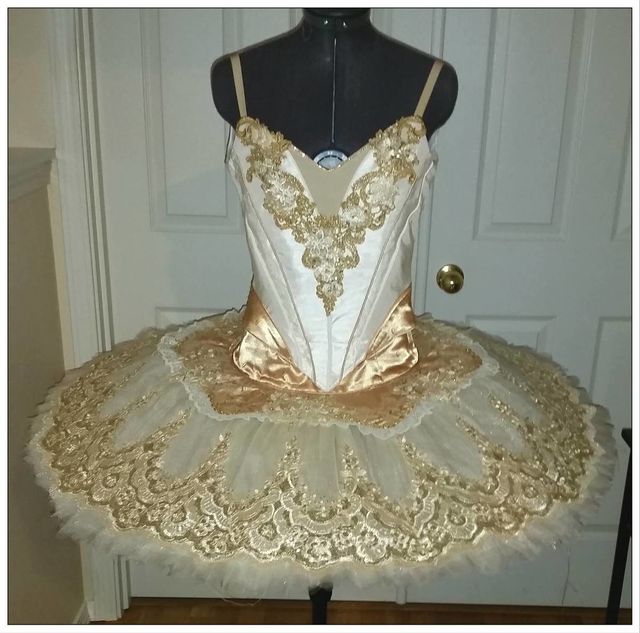 Front view of entire costume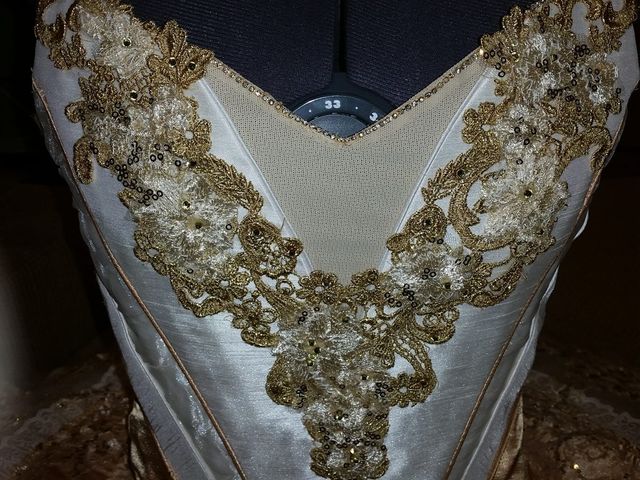 close up of front of bodice. nude inset/piping and embellshements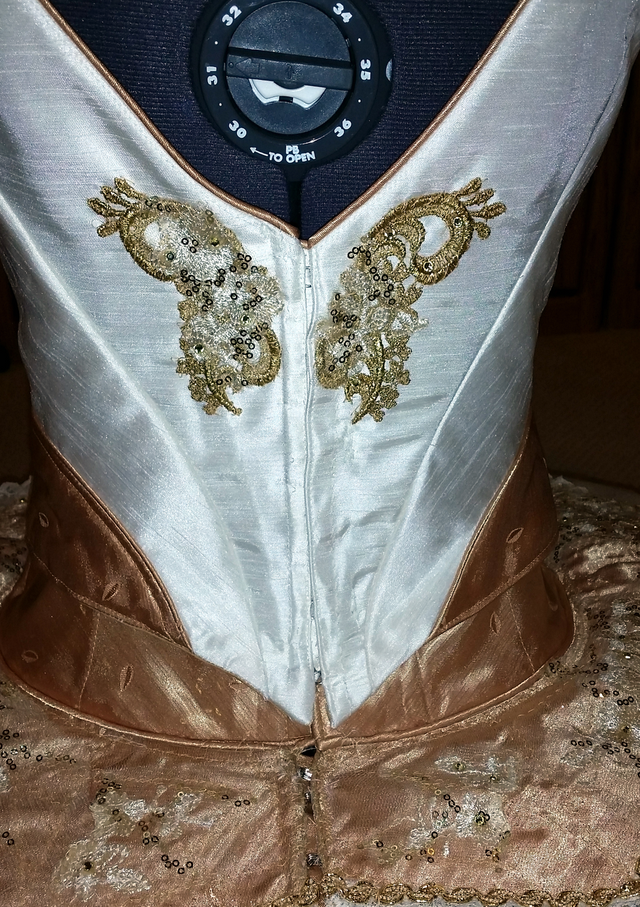 back of bodice. added venise appliques. back closure with hooks and eyes. the bodice is attached to the basque/skirt.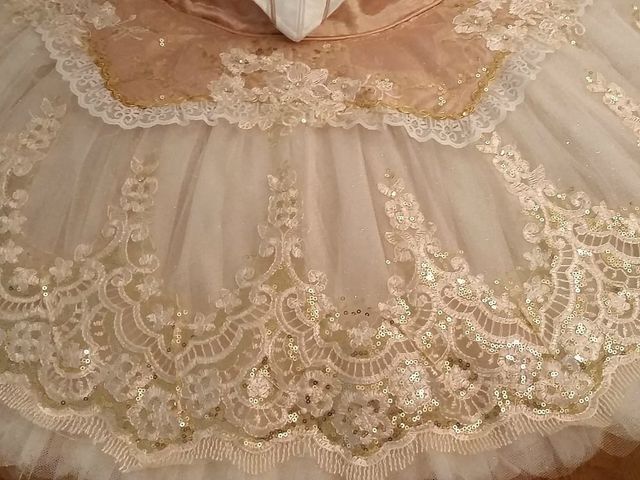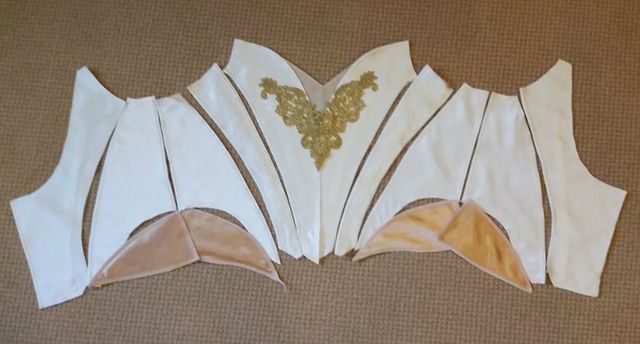 14 piece bodice - flat lined with coutil cotton (pre designing phase)