Happy New Year! All Sparkle, Zig-Zag Sequin Dress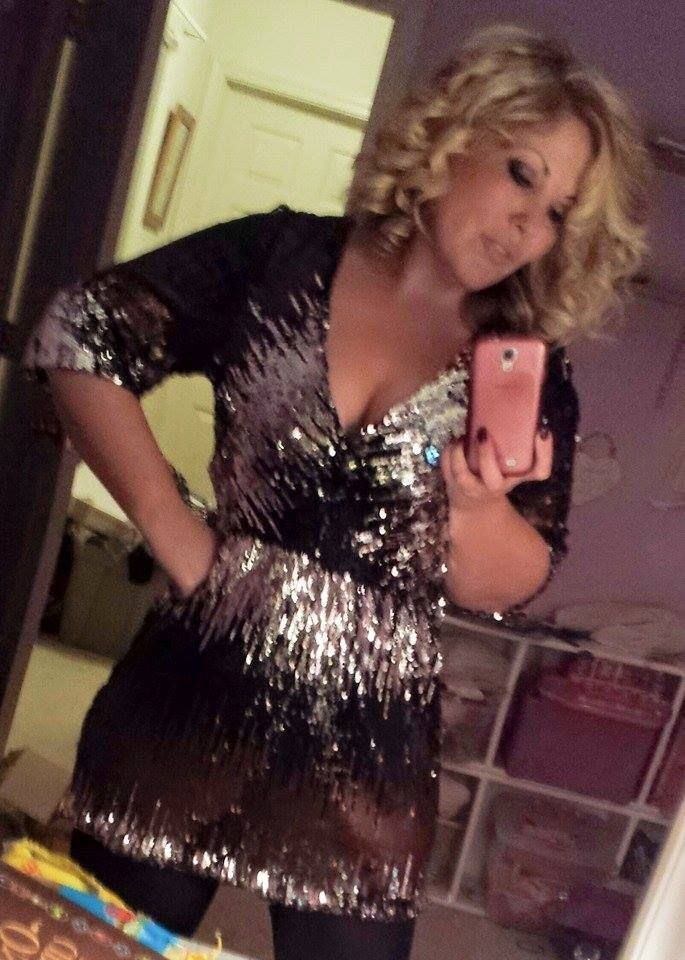 This lively mini-dress or tunic was designed to flatter the client's body, to be comfy, and to sparkle under the New Year's Eve lights. The Zig-Zag pattern sequined material was used in three different orientations to achieve the "book matched" v-neck bodice pattern. The skirt and bodice back are oriented the same way and are matched to the sleeves' pattern.
It is fully lined with a power-mesh poly in the bodice and a heavy nylon lining elsewhere. The bodice lining is shaped (by waistline pleating) so that it is not necessary to wear a bra (although this client is wearing one in this pic). The waistline is elasticized in the back; there is an invisible 22″ zipper in the left side seam.
I self-drafted a pattern and made a muslin using the client's measurements. After the muslin fitting, I took the muslin apart and used the pieces as a pattern for the final garment. After cutting it out, all of the seams were basted before being hand sewn with a double-threaded, fine backstitch. I did this instead of removing the sequins along the seam lines and then filling in the "holes" along the seamline afterwards. The lining was machine sewn as a separate garment, with a stretch stitch. It was sewn to the dress (as a bodice facing and turned) by hand; all hemming was done by hand.
The most difficult step in making this was putting in the zipper by hand and then selectively cutting sequins off so that the zipper wouldn't get caught in them.
It was worn as a tunic with tights and ankle boots to a New Year's Eve party. The client was delighted with the dress and am was I.