Silk Velvet Couture Jumper – MOD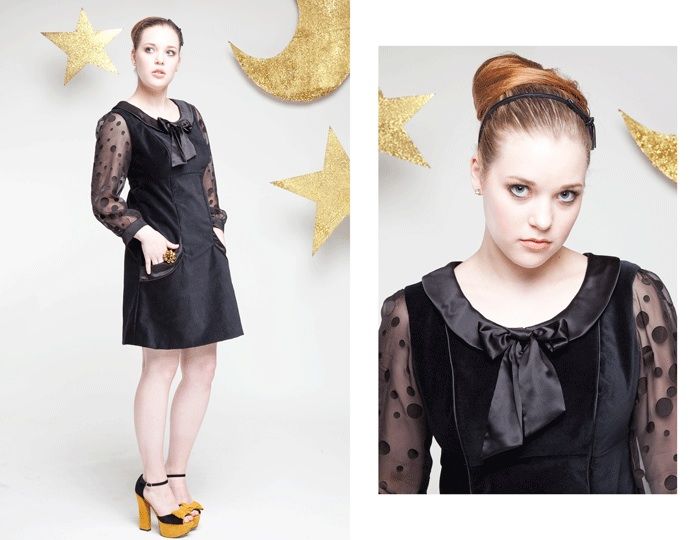 I draped and patterned this princess lined dress off of a form and then made it into my final chosen fabric. I chose to use silk velvet for the body of the garment, charmeuse for the collar, tie and hand made piping. I added a lightweight sheer sleeve with polka dots that I thought would be a cut touch and give this dress and vintage yet classic vibe. My friend Coco is modeling the dress for me. I used all hand couture techniques. 
Get the latest including tips, techniques and special offers straight to your inbox.