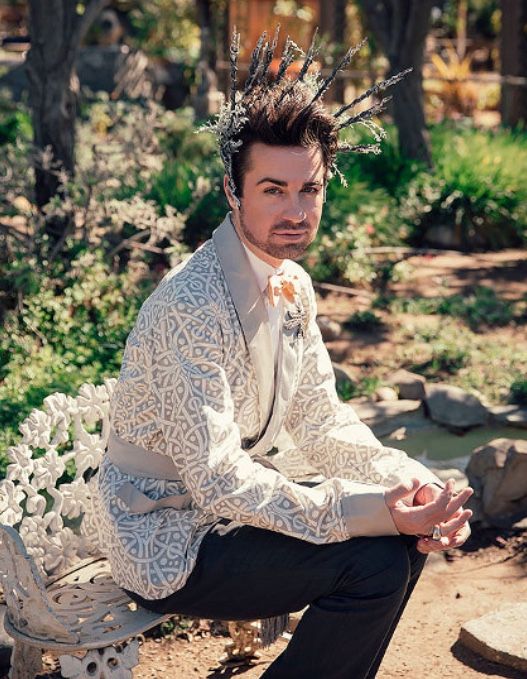 A classmate of mine from Savannah College of Art and Design invited me to her wedding in San Diego so ofcourse I had to make something to wear. Her colors scheme was greys, nudes and blushes so I went in search for the perfect fabric. I found a wonderful elven inspired fancy jacquard (they're Lord of the Rings/ Hobbit fans as well) and purchased matching metallic silver zibeline for trimming of the cuffs, belt, pockets, bag and shawl collar lapel. The jacket is a nod to the smoking jacket of the 20's with a modern twist. The closure is a waist tie with matching fringe.
I topped my look off with an antique dragonfly brooch, peach bowtie made by me and elven crown also made by myself.
Hope you enjoy as much as I did.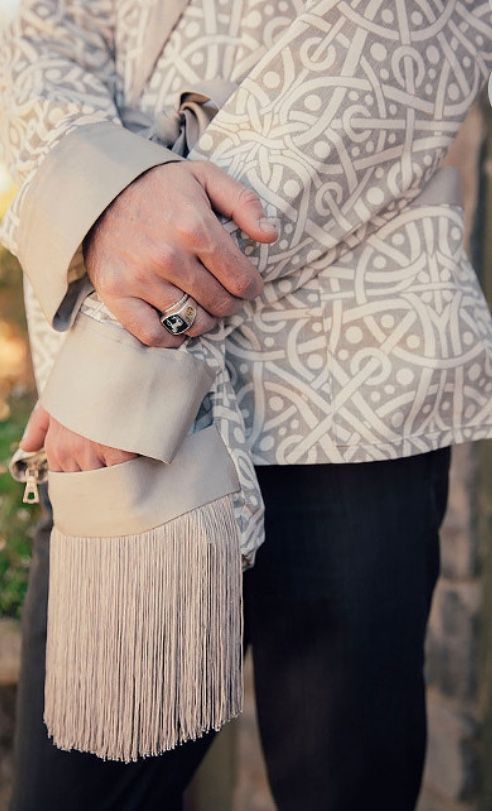 Detail of jacket and fold over bag with fringe detail and matching zibeline strap.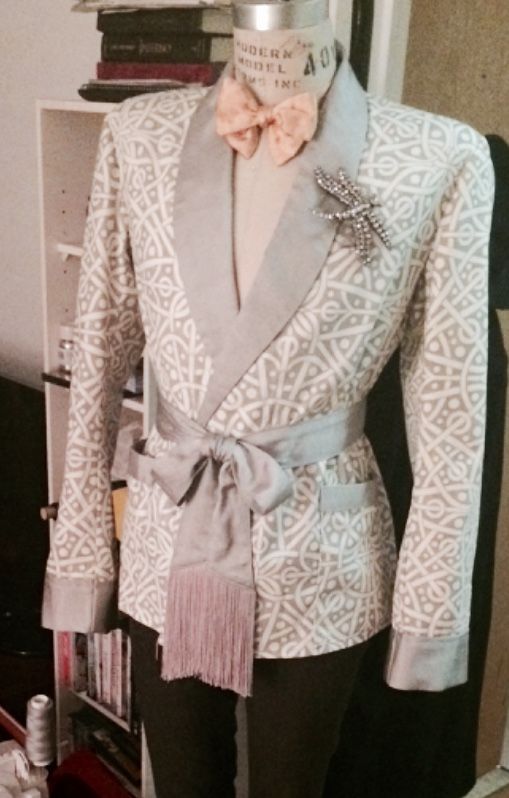 Styled for the wedding with antique rhinestone dragonfly brooch and peach bowtie to match wedding color scheme.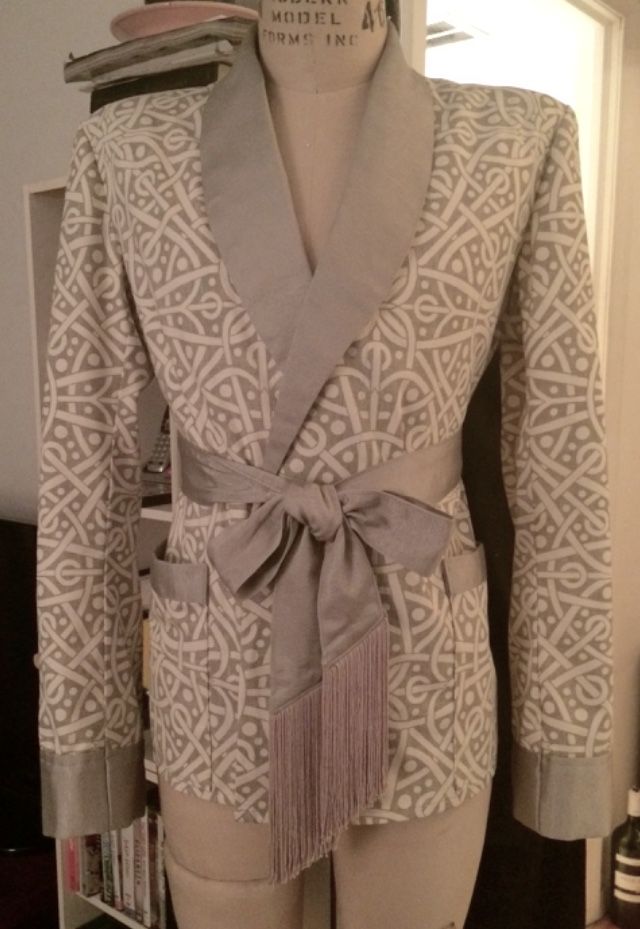 Smoking jacket completed and ready for the wedding.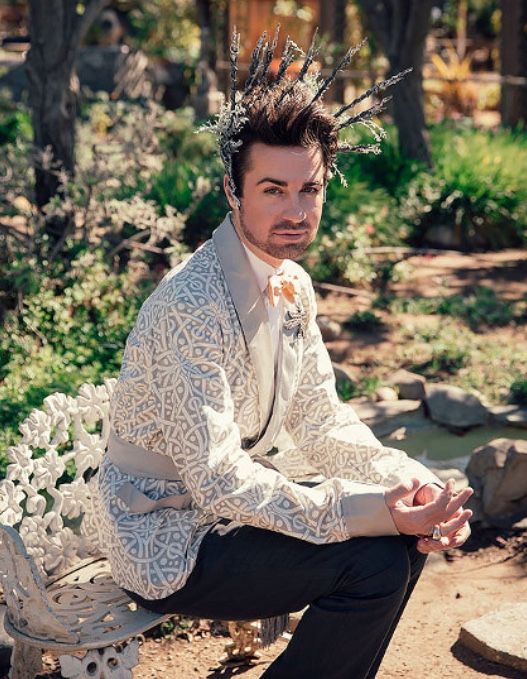 Myself in my jacket at the wedding.