3-Silks Keyhole Bridesmaid Dresses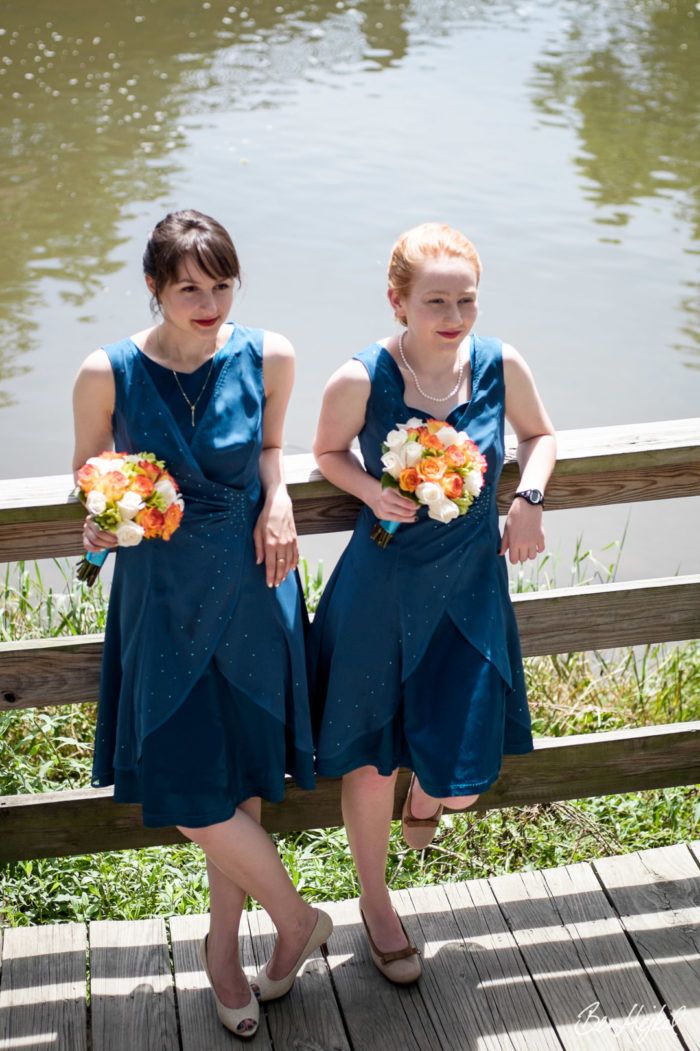 Each of my daughter's brides maids were asked to sketch up a dress they would like to wear, and after a couple of design revisions, it was pretty clear they were each happy with very similar dresses with minor variations on neckline.  Our bride was having trouble finding the the perfect color until we finally spotted a silk charmeuse and matching silk chiffon. Since we wanted to match the embroidery on the bride's gown, we also had to hunt down some silk organza as well.
The dresses have keyhole backs, chiffon overlay, invisible zippers, and fully lined. The embroidered detail on the shoulders was done freehand on my machine to match the bride's gown, and hot-fix rhinestones are sprinkled down the front and along the hemline to add sparkle.
The princess seam design probably once came from a pattern which I have adapted and revised too many times over the years to know where it might have begun. Since the silks were all pre-washed, the dresses are washable.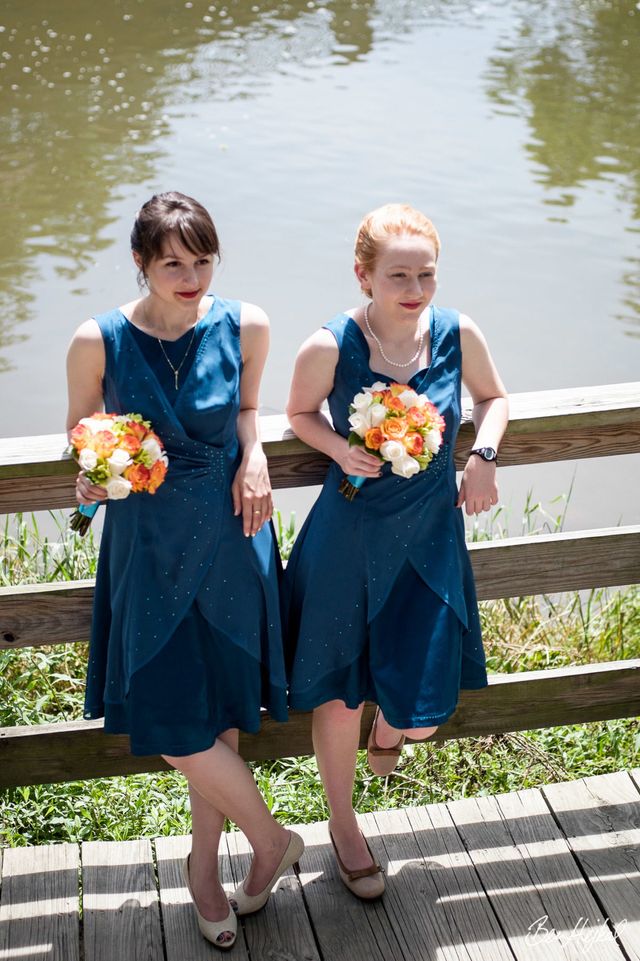 Obviously, this was a very *stressful* wedding!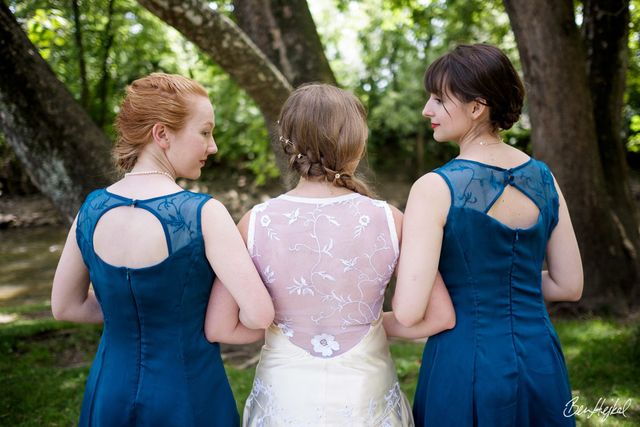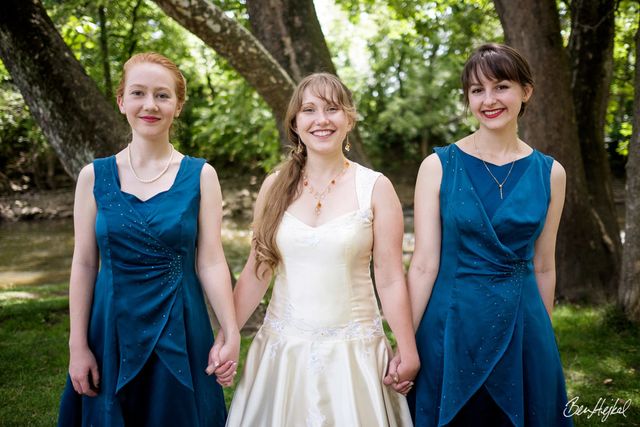 Necklines to suit each taste.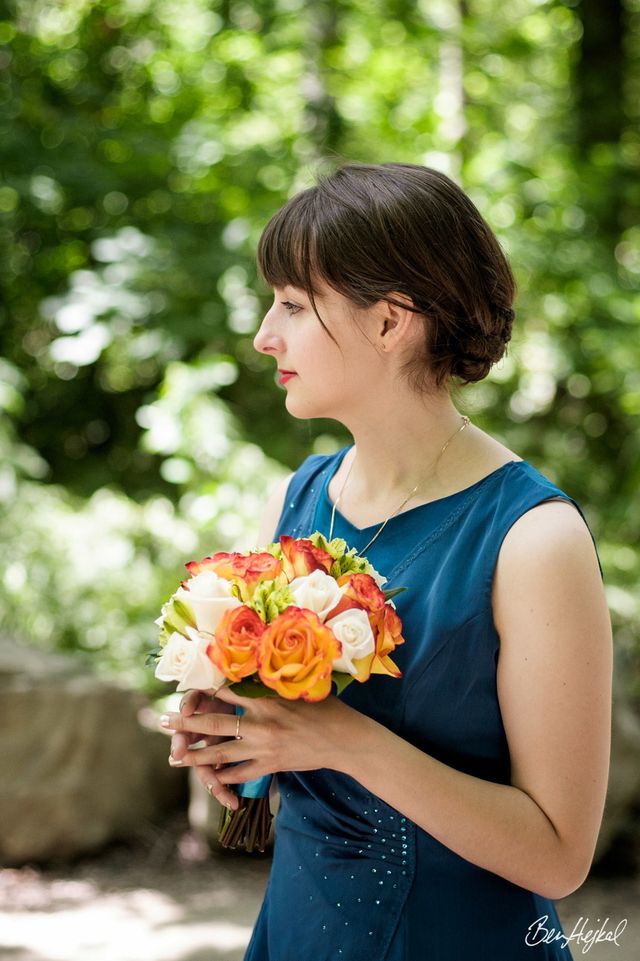 Color matched sparkle gives a subtle shine.