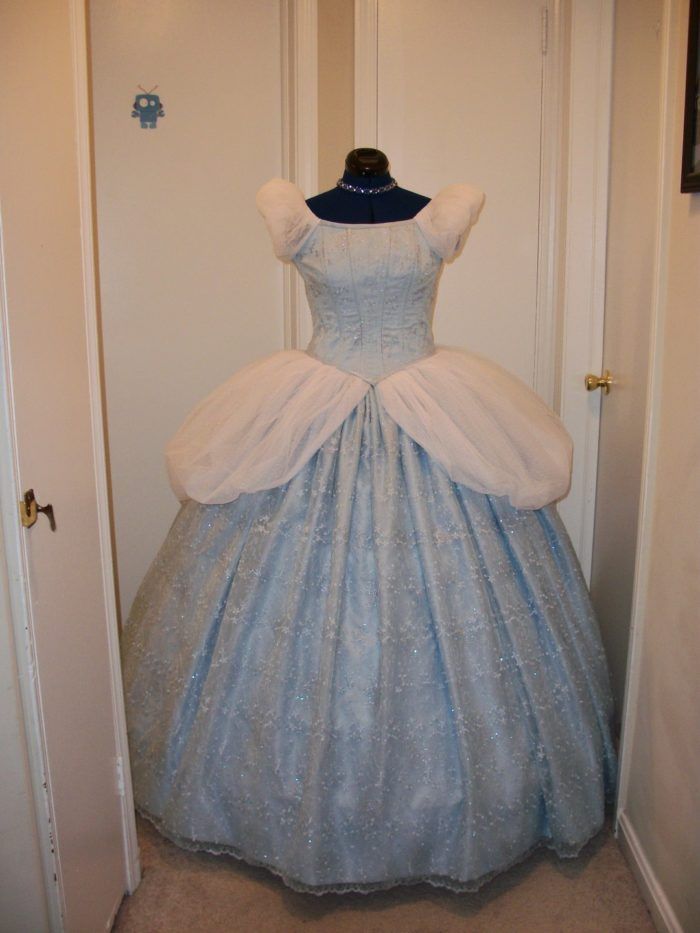 I made this Cinderella dress for my vacation to Walt Disney World for the Mickey's Not-so-scary Halloween party. I have always wanted to be a Disney Princess, and this is the only time adults are permitted to dress up in the parks. 
I patterened this myself. I used roughly 10 yrds of embroidered, sparkle organza, and 10 yrds of powder blue casa satin. I used point d'esprit for the sleeves and peplum, and flat lace and cotton spandex for the bloomers, and cotton muslin for the hoop skirt. The bodice is lined with coutil and boned with spiral steel. I made all the piping to match. There is also crinoline net in the sleeves and peplum for shape. I also made the necklace and a headband (not pictured) and styled a wig (also not pictured)
I hope you like it!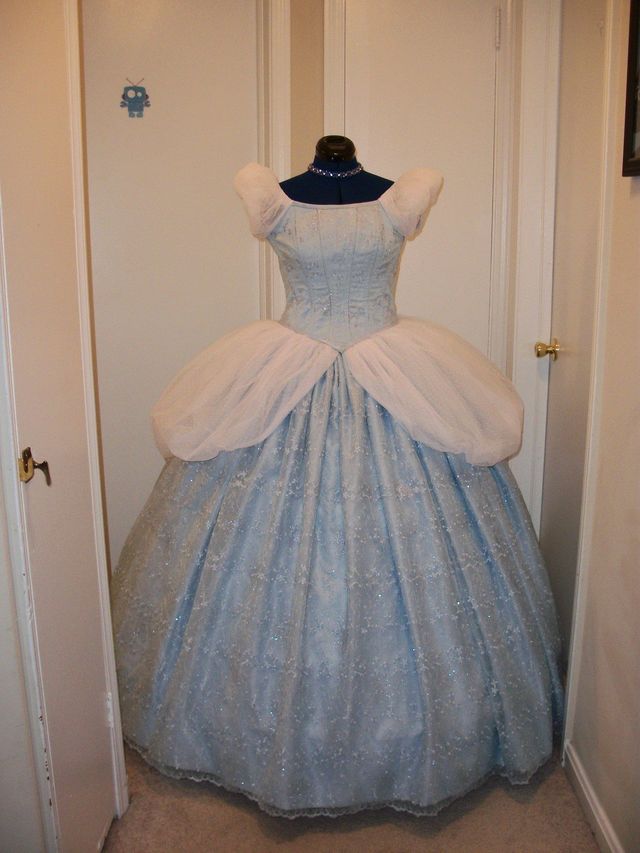 This is my Cinderella dress I made to go to Walt Disney World's Mickey's Not-so-scary Halloween party.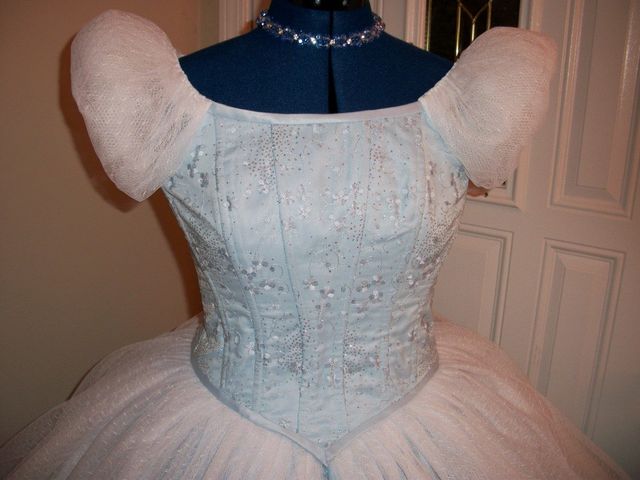 Up close of the bodice, peplum and skirt. This is fully boned with spiral steel boning.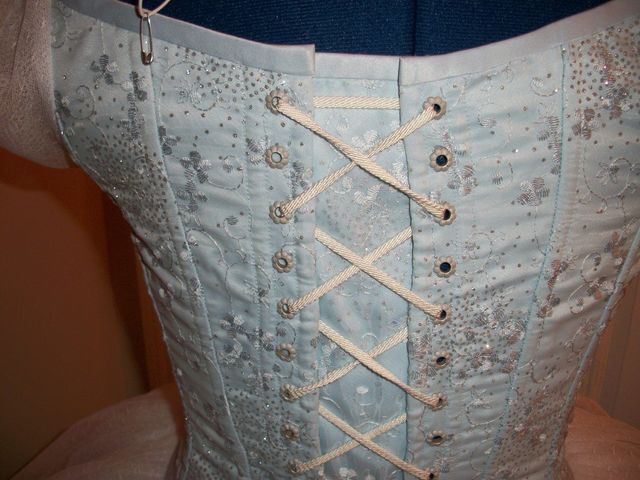 Back detail. I did not have this laced up properly on my dress form when I took this picture.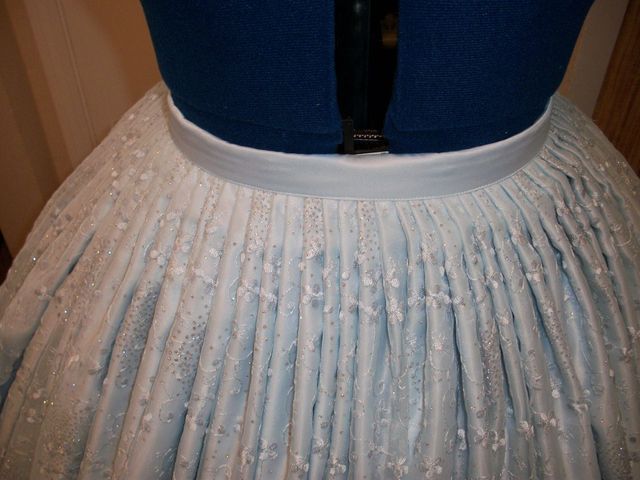 Because of the amount of fabric in the skirt (16 yrds total between the 2 layers!) and wanting to keep the scalop hem on the embroidered organza, I had to carefully pleat the fabric to a waist band. I like my costumes as seperates because they are easier to alter.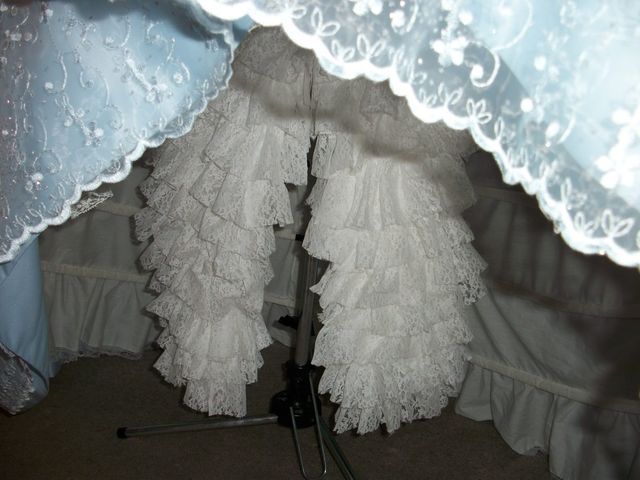 And the bloomers, because I didn't want to have a wardrobe malfunction getting in and out of rides! I made the bloomers and the hoop skirt.