Wool Jacquard Coat Laces up the Back!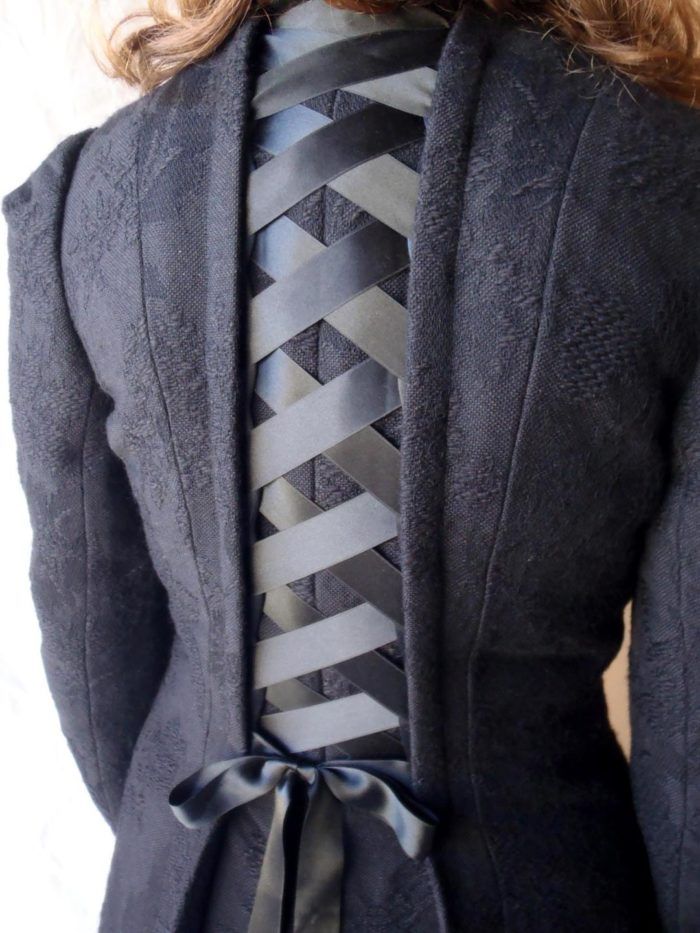 This is the wool jacquard coat from a late-1930's Vogue pattern I created as part of my 2014 Make-it-with-Wool ensemble.  My inspiration was the Arizona night sky which displays deep opulent tones with contrasts of translucency and opacity, light and shadow.  The glass buttons pop against the matte black wool not unlike shimmering stars in the night sky.  The partly sheer dress underneathe demonstrates changing opacities.
Coat contstruction details begin here on my blog:
http://evadress.blogspot.com/2014/11/make-it-with-wool-2014-part-3.html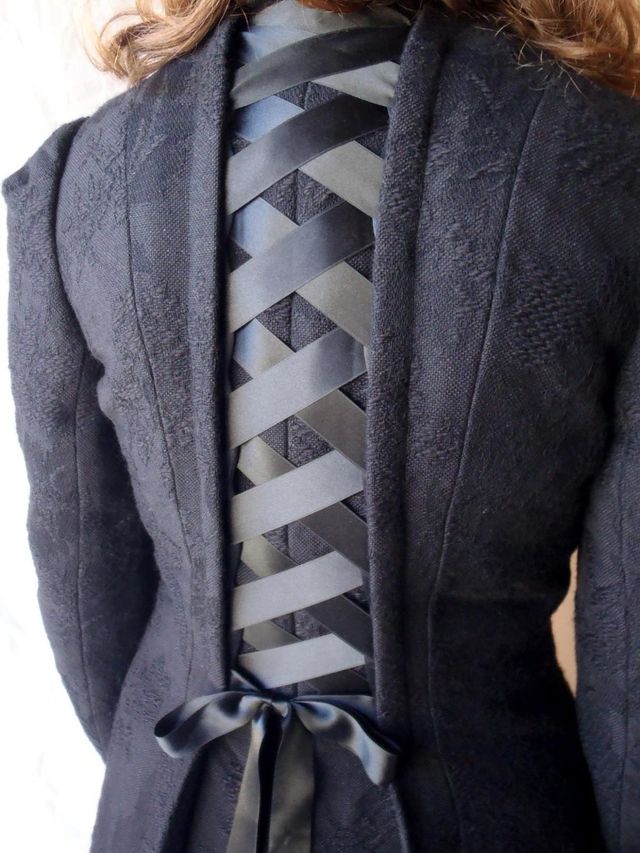 I modified the original design for this lacing detail at the coat back.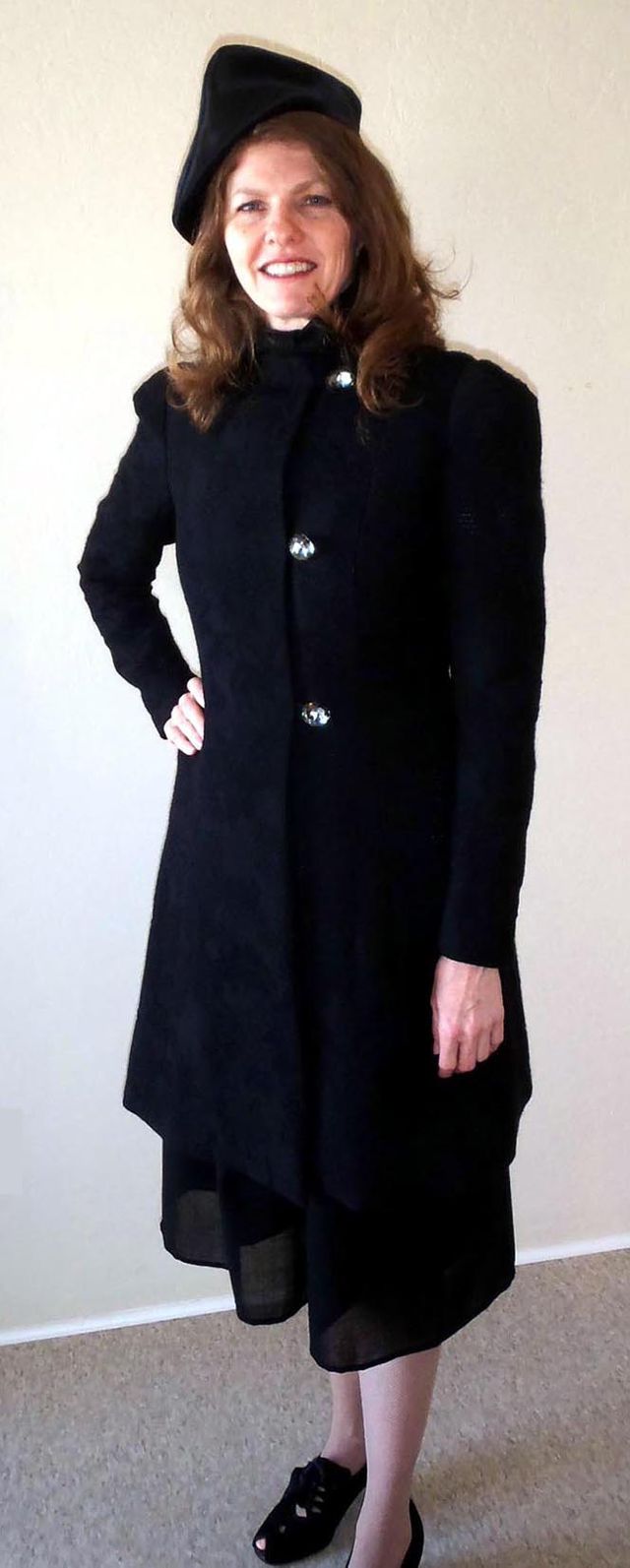 Coat Front when worn with the sheer dress.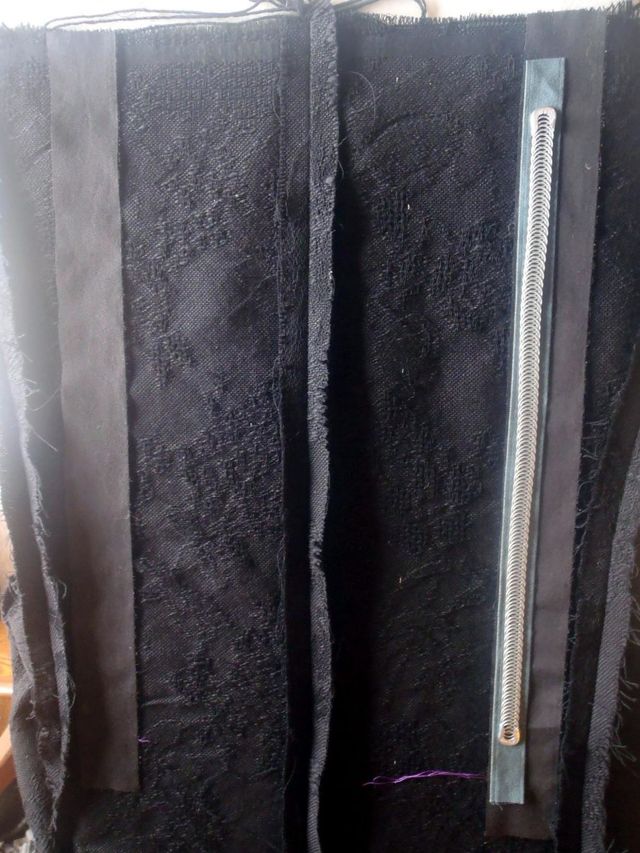 Shows how I boned the coat along each side of the center back.  The steel bones are shown superimposed on the boning channel tape I stitched in place before pleating the back.  In this position, the steel bones are encased in the fold of each pleat and then top-stitched.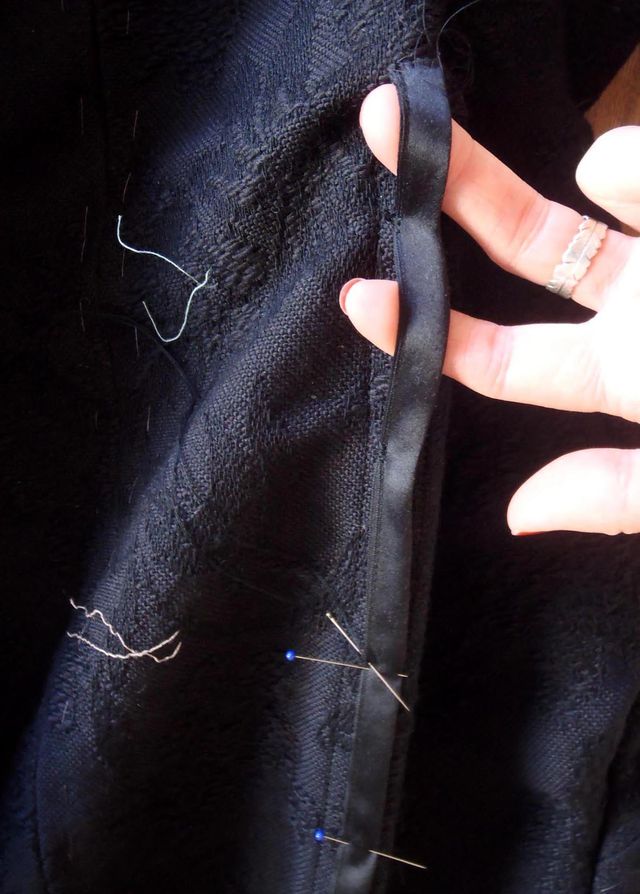 Placing ribbon loops over each boned pleat through which to lace 1-1/2"ribbon.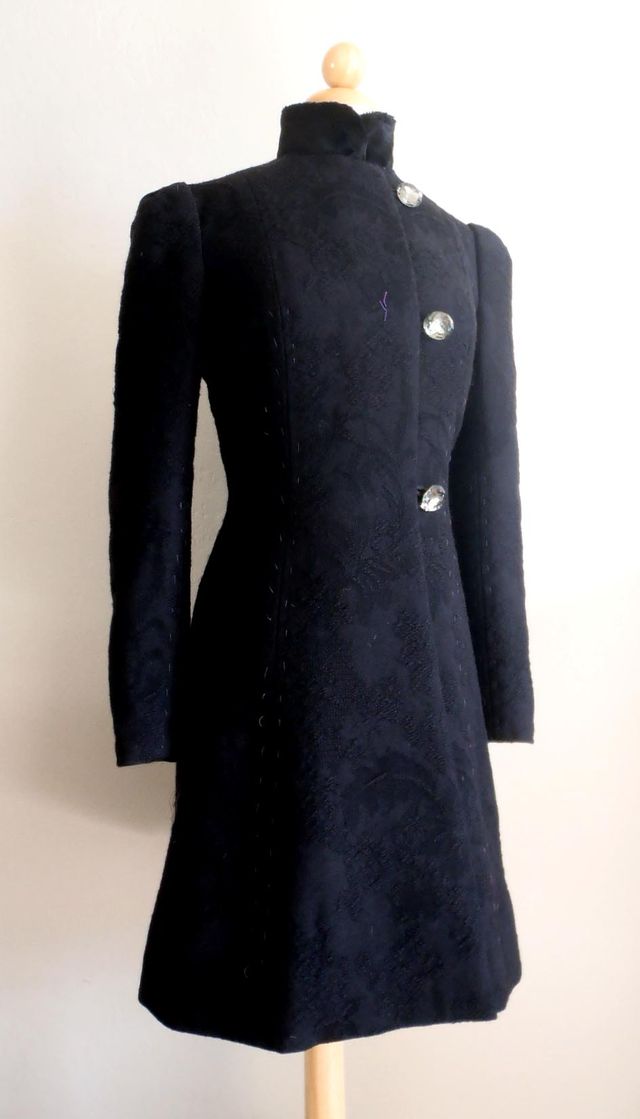 Coat with hand-basting still in place over the seams.  The faux fur collar is detachable for times I wear the coat without the sheer wool dress (dress separately reviewed) since the dress Ascot takes the place of an ordinary collar.