Cinderella "To the Ball" Gown for American Girl dolls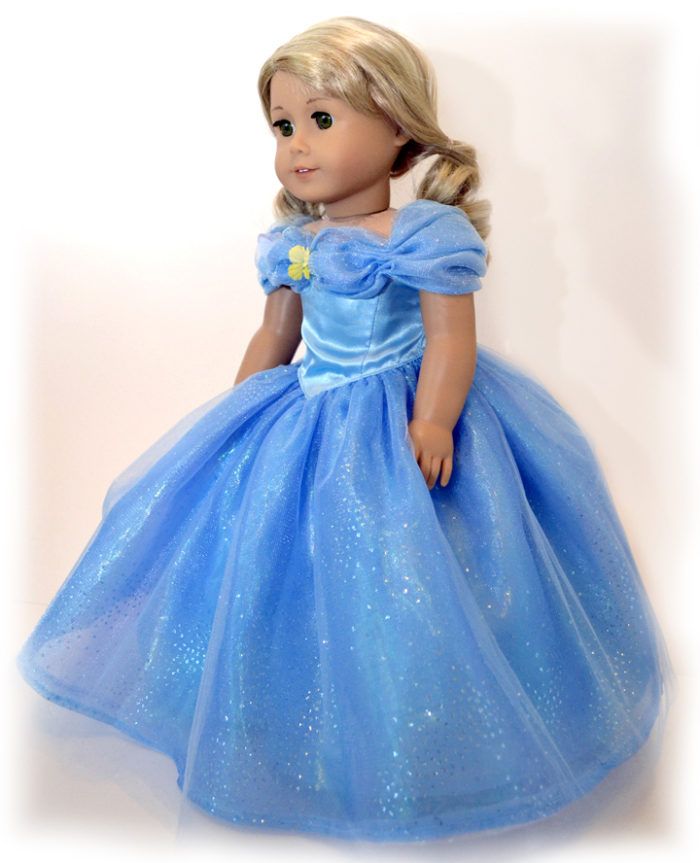 Designed with special emphasis on fullness and balance, this one is really a lot of fun. The skirt is created from several layers of thin fabrics. The petticoat makes the skirt even fuller and more dramatic.
The upper part of the gown is achieved with specially fitted pieces in the bodice and a dramatic gathered pouf about the shoulders. The gown closes in back.
"To the Ball" began as a special design to capture the spectacular Cinderella dress for playtime. Pattern is available in my Etsy shop. www.etsy.com/shop/LaJolieMode