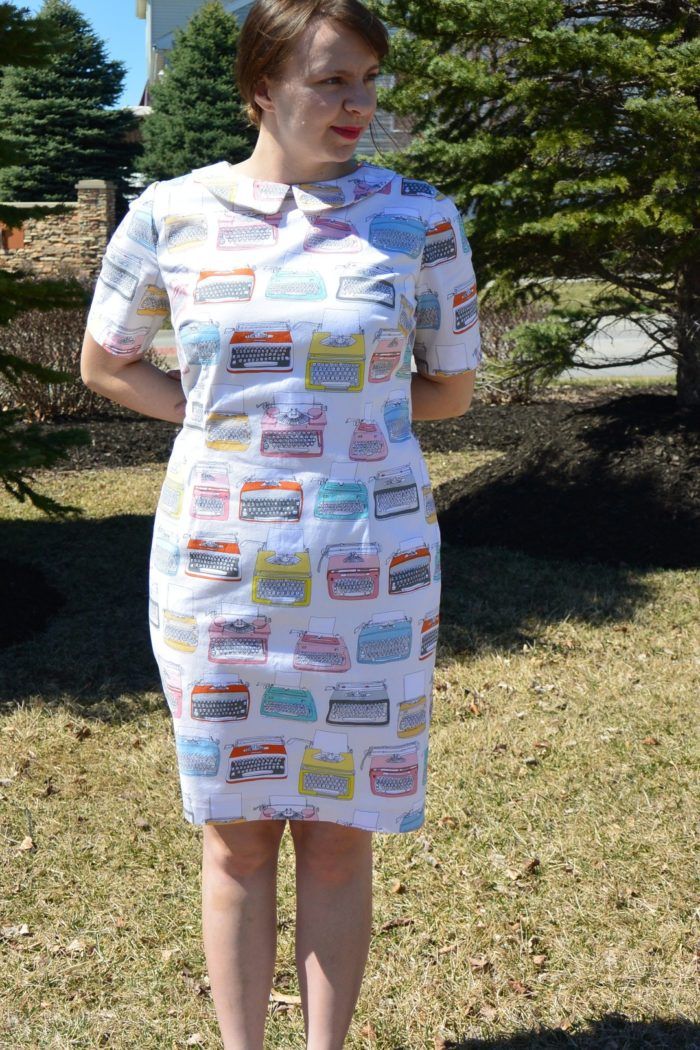 My daughter picked this lovely cotton out two years back when I had just started to sew.  I set it aside and made her many items that she liked and wore occasionally but always asked about the "typewriter dress".  It took a bit of time for me to find a design that had structure but also showcased the whimsical nature of the pattern.  The cotton is medium weight but still very white so I wanted to make sure the lining was hefty enough to provide modesty but obviously not too thick to take away from movement and comfort.   I was so excited to see her in the dress and the first thing we did was take pictures in the first bit of Spring sun.
http://www.notesonaneedle.wordpress.com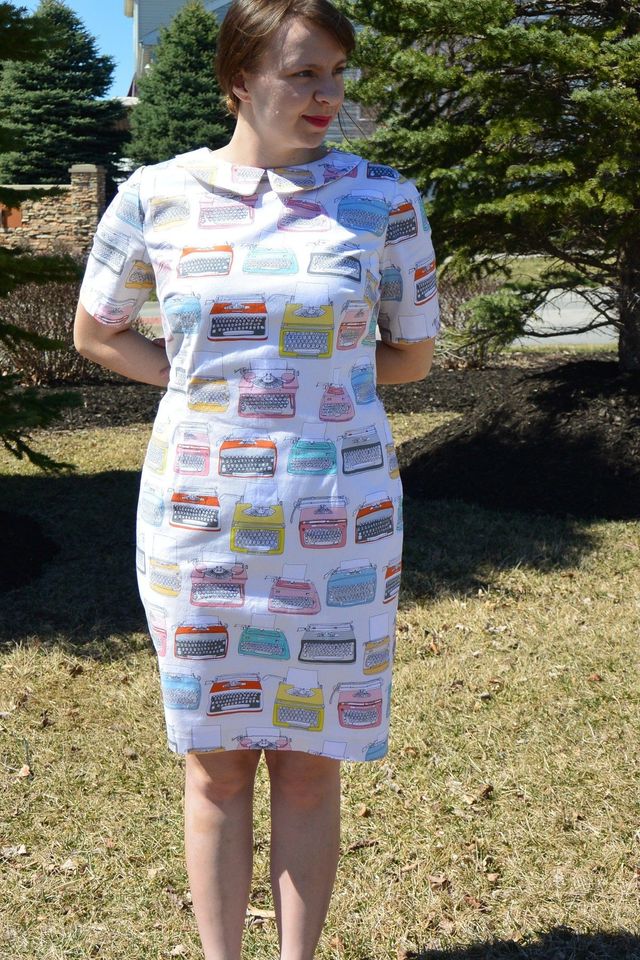 Spring dress out in the sunshine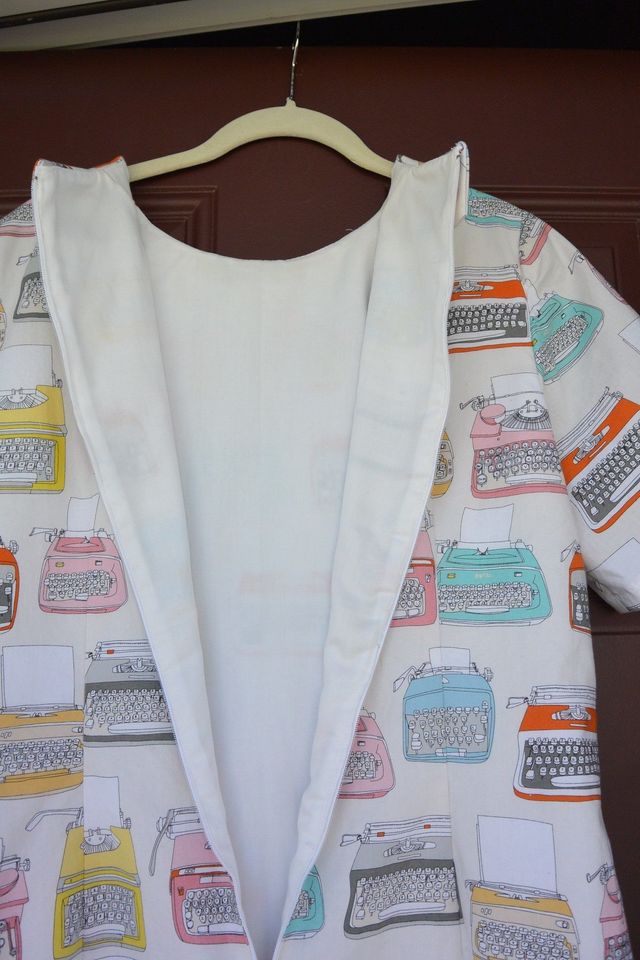 Inside shot of back. White cotton lining and zipper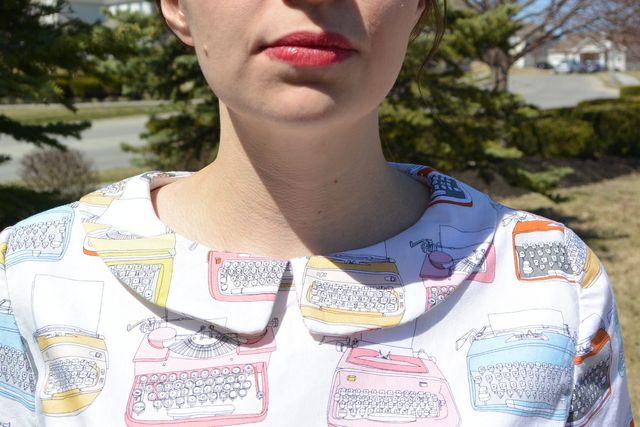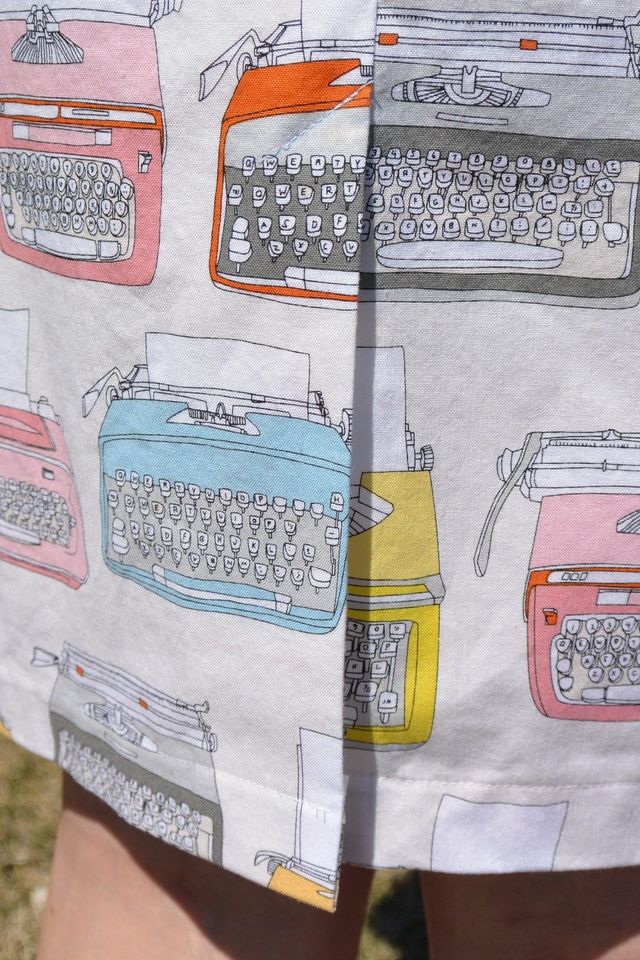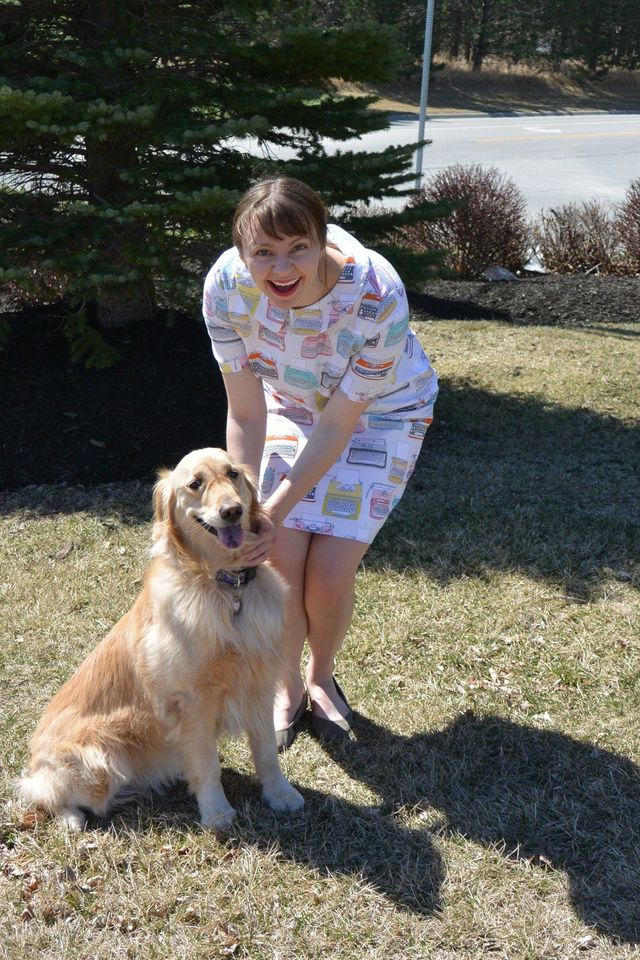 Enjoying the first rays of spring sun after a very long winter!